How Did Olivia Colman Prepare For Her Role as Queen Elizabeth in 'The Crown'?
Olivia Colman will be taking over the throne in November on Netflix's beloved The Crown. The Oscar-winning actress' method for portraying the stolid monarch is unorthodox, but does the trick. From the start, according to casting director Nina Gold, there was no doubt about who should succeed current queen-portrayer Claire Foy.
Gold explained to Digital Spy recently, "We always thought it should be Olivia, right from the beginning. The thing everybody loves about Claire was that she transmits her humanity in a very simple, plain, not-doing-anything kind of a way: you just get it. We felt that was exactly the same thing Olivia does. It's not about looks – it's about a quality."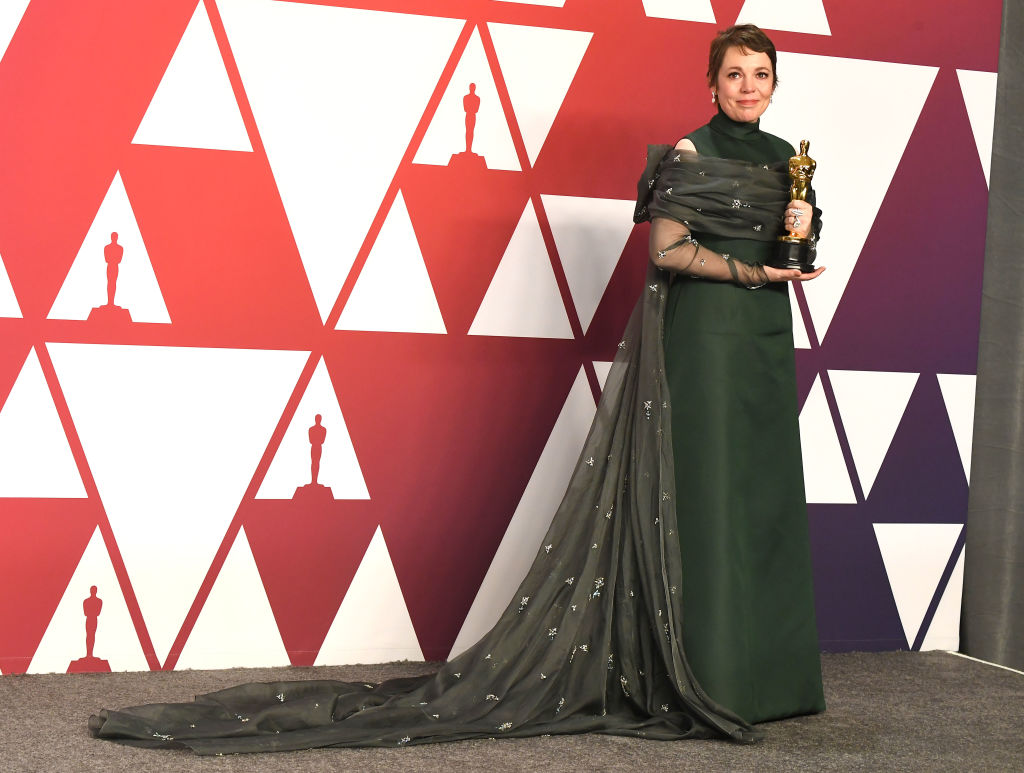 Who is Olivia Colman?
You've may have seen Colman recently as Queen Anne in her Best Actress-winning performance in The Favourite. Perhaps her name also rings a bell from her roles in The Lobster, Broadchurch, and Murder on the Orient Express. But did you know one of her first roles was as a reporter interviewing Ricky Gervais' David Brent in an episode of The Office? And that she played Mother in Season 5 of Doctor Who? She also has been voicing Marion the train on Thomas the Tank Engine since 2014.
She told The New York Times, "I much prefer these sorts of roles because there is no pressure to be something you are not, and I am obviously not glamorous. I'm more a jeans and sweater-with-something-spilled-on-it person.
"For (Queen) Anne, I wasn't meant to look nice or be nice, and it was liberating and brilliant…I find it more embarrassing to try to look good. I think I've been fortunate to be cast in these roles, because it's very difficult for young women or men who are seen in one way, and then they are not allowed to age."
Colman is a versatile actress who is more than able to take on the role of HRH, the queen of England.
The time she met the real queen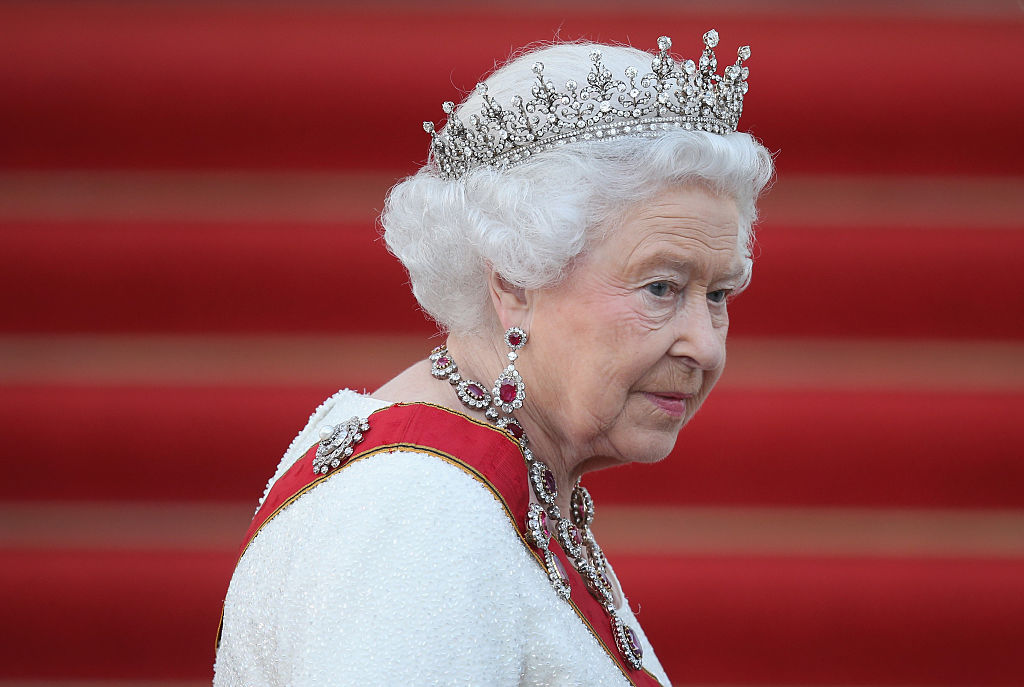 But, as Coleman describes it, she didn't feel nearly as fit to meet the queen.
"I have accidentally met the queen. It was at a British Film Institute gathering to raise the profile of British film, independent film. We suddenly found ourselves, two hundred people, in a big queue. I thought maybe we were going in to have some food. I hadn't read the order of the day. [I] looked around the corner, and there was the queen and Prince Philip, and went, 'Oh! Oh no! I don't know what to do,'" she told Oprah Magazine.
"And a gentleman with epaulettes said, 'Don't overdo it, little bow, and you say, Your Majesty, and your Royal Highness, and go. Make it as swift as possible and go.' 'Alright, okay,'" Colman recalled, adding, "And I managed to remember what to say, sort of sticky-handed and a bit sort of stumbly. That was it!"
How she is preparing for the role of Queen Elizabeth II in 'The Crown'
Colman acknowledges the enormous shoes she will be filling and the expectations she is up against in competing with fan-favorite Foy's blue-eyed depiction of the living monarch.
In fact, Colman has been quite open about her anxiety in filling Foy's shoes and joked on The Graham Norton Show recently that, part of her preparation for this role has been to repeatedly ask herself, "What would Claire do?"
"[Foy's] one of the sweetest people ever and she's brilliant … and it's a very hard act to follow," the actress said. "Watching the first series was blissful because I had no idea. With the second series I now know I've got to follow in her footsteps."
Colman admitted that she found it a bit difficult to hold it together while filming certain scenes like the 1966 Aberfan disaster which killed 116 children and 28 adults.
"My problem is, I emote," she told Vanity Fair. "The queen is not meant to do it. She's got to be a rock for everyone, and [has] been trained not to. We've discovered that I can't do it."
So how was she able to separate her feelings to imitate the British monarch?
"I've come up with a little trick … Whenever anyone is telling me something sad, which just makes me cry, they give me an earpiece and they play the shipping forecast," Colman shared. "It's somebody going, 'And the winds are fair to midland … blah, blah.' I'm sort of not listening to what [the other actors are] saying. I'm trying so hard to tune into the shipping forecast and not cry."
Now that you're familiar with the woman considered one of England's national treasures, be sure to watch her star performance in Season 3 of The Crown on Netflix, premiering Nov. 17.