How Did Princess Beatrice and Edoardo Mapelli Mozzi Meet?
Now that Meghan Markle and Prince Harry have introduced us to their new baby, little Archie, fans of the royal family are eagerly anticipating the next royal family event. We may not have to wait long, as it seems Princess Beatrice and her new boyfriend, Edoardo Mapelli Mozzi, are moving quickly in their relationship. Who is the man that has captured a royal heart, and how did they meet? We have all the answers you're looking for, right here.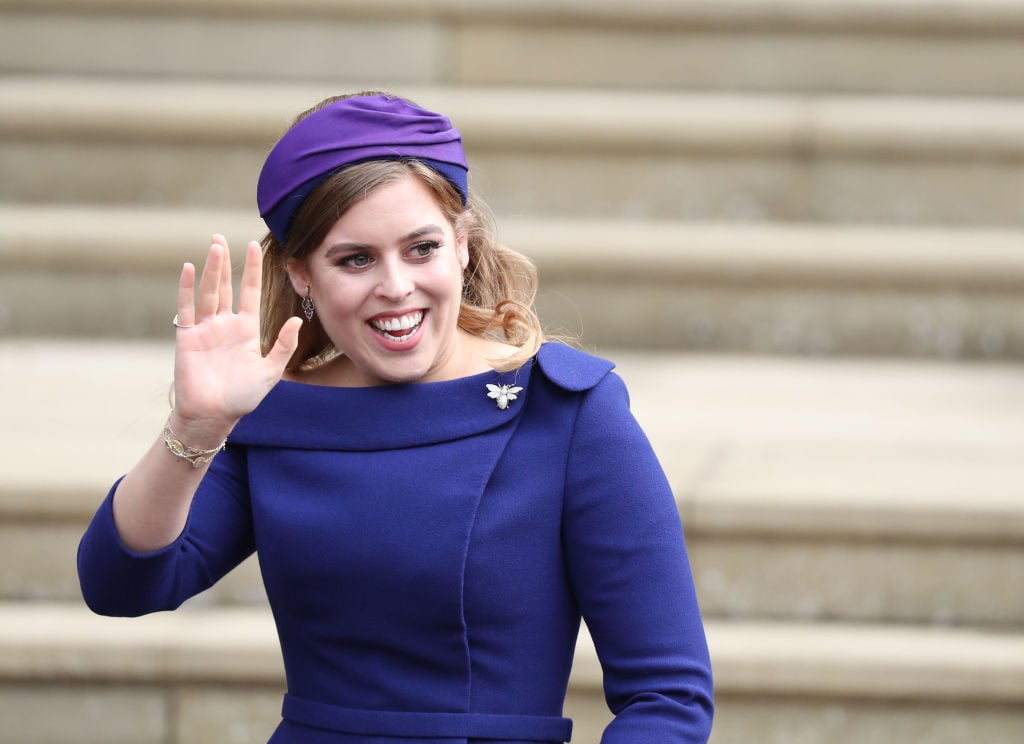 Who is Edoardo Mapelli Mozzi?
Edoardo, who goes by "Edo," is a 34-year-old millionaire in the real estate business. His family is no stranger to wealth since his father is Count Alessandro Mapelli Mozzi, a British alpine skier, who competed in the 1972 Winter Olympics.
Edoardo inherited the title of Count from his father, although he rarely uses it. His mother and her second husband, Christopher Shale, are also a wealthy English family. Shale, Edoardo's stepfather, was close friends with both the former Prime Minister, David Cameron, and Beatrice's parents.
The founder and CEO of the real estate firm, Banda, Edoardo is still involved in the day-to-day operations of the company, that specializes in finding and developing homes for wealthy clients. According to Private Air, Edoardo's business transforms one-time nightclubs into ultra-luxury dwellings, which seems like a very specific skill to have, but it must be working for him since the company is worth several million.
Edoardo's Instagram is filled with photos of luxury homes and architecture.
He also founded a charity, Cricket Builds Hope, which teaches Rwandan children how to play cricket. According to the website, the foundation "uses cricket as a tool for positive social change in Rwanda, in particular, promoting reconciliation and tackling gender inequality."
Edoardo has been married once before and shares a two-year-old son with his ex-fiance, Dara Huang.
How did Princess Beatrice meet Edoardo Mapelli Mozzi?
Despite rumors that they were introduced recently through mutual friends, People reports that they've known each other for years. According to a source close to the couple, Edoardo is a friend of Beatrice's family, they have known each other for years, and they certainly didn't need to go through a formal introduction to each other's parents.
Prince Andrew and Sarah Ferguson were good friends with Shale (Edoardo's step-father), who passed in 2011. They most certainly would have been aware of Shale's stepson, and so Edoardo has been close with Beatrice's family for years. Sarah even follows Edoardo on Twitter.
Edoardo and Beatrice stepped out as a couple for the first time in public at the National Portrait Gallery's 2019 Gala, where Beatrice stunned in a lovely red velvet dress. Though they didn't arrive holding hands, they did come together- a sign they're ready to bring the relationship public.
What's next for Princess Beatrice and Edoardo Mapelli Mozzi?
A source recently told the Sun, that Beatrice is very smitten with her new boyfriend and the relationship is "moving very quickly." The source also revealed: "They hit it off instantly and have a real laugh together. They've been on holiday together and Beatrice introduced him to Fergie and her dad. It wouldn't surprise anyone if they got engaged within a short period of time. They could even be tying the knot in 2019- it's already been discussed by her friends. Everyone is thrilled that Bea is so happy and in such a good place right now."
Does that mean there's another royal wedding to look forward to? We're pretty sure no one would be disappointed if that were the case.