How Did Princess Diana and Elton John Become Such Close Friends?
Elton John recently came to the defense of Prince Harry and Meghan Markle after the two were scrutinized for hurting the environment by flying in a private jet. The couple had taken a vacation to Elton's home in France, and he defended them by saying he provided the jet. But Harry and Elton go way back — Harry's mother, Princess Diana, was a very good friend of the singer's. How did she and Elton John become so close?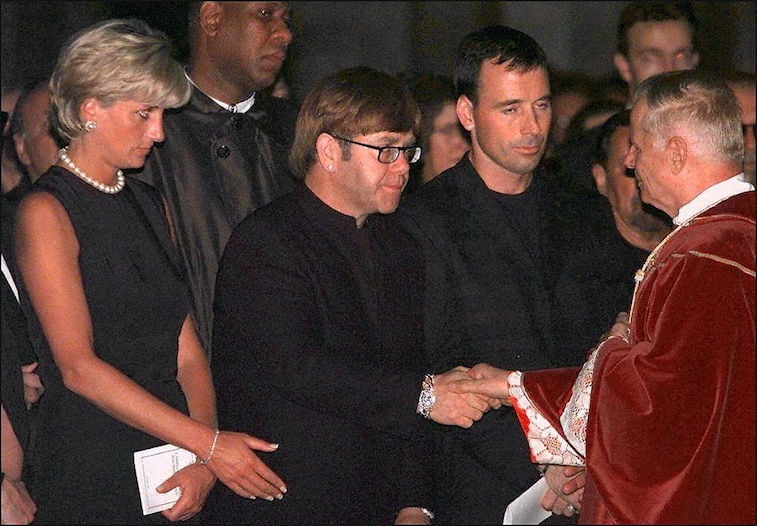 Diana and Elton actually met through another royal
For Diana, there were few perks that came with joining the royal family. As we now know, the princess was miserable in her role, not because of the royal family rules but because of her difficult marriage to Charles and the constant spotlight that followed her. But one perk of her status was getting to know some amazing people, including Elton John. The two first met when he was playing at Prince Andrew's 21st birthday party, and when he arrived, Diana was the only one there. He recalled later that they danced to the Charleston together for 20 minutes, and that was the birth of their friendship.
Diana did a lot for the AIDS charities, which brought her closer to the singer
Though Elton John does not have AIDS, he lived a life of promiscuity for many years and has often reflected on how he is incredibly lucky he didn't contract HIV or AIDS at a time when many others, such as Freddy Mercury and Rock Hudson, did. Since then, he has worked to raise money for AIDS research, and according to Harper's Bazaar, Diana paid a lot of attention to the matter as well. "I loved her because she did so much for AIDS and she was a great friend to me," he recalled in an interview.
The two had a falling out over a book, though they reconciled just before her death
Diana and Elton John were both close friends with fashion designer Gianni Versace, and a book that he and Gianni had collaborated on ended up causing a rift between the singer and the princess. The book was a coffee table book called "Rock and Royalty," which highlighted photos of the royal family along with photos of scantily clothed male models. The book benefitted Elton John's AIDS foundation, though when Diana realized photos of her family were mixed in with the male models, she thought it might upset the queen. The two had a falling out as a result.
Gianni was shot to death outside his home in Miami in 1997, and that prompted the two to reconcile their friendship. Diana comforted the singer at Gianni's funeral, and he never forgot that moment. Only six weeks later, Diana died in a car accident. Elton John performed at her funeral.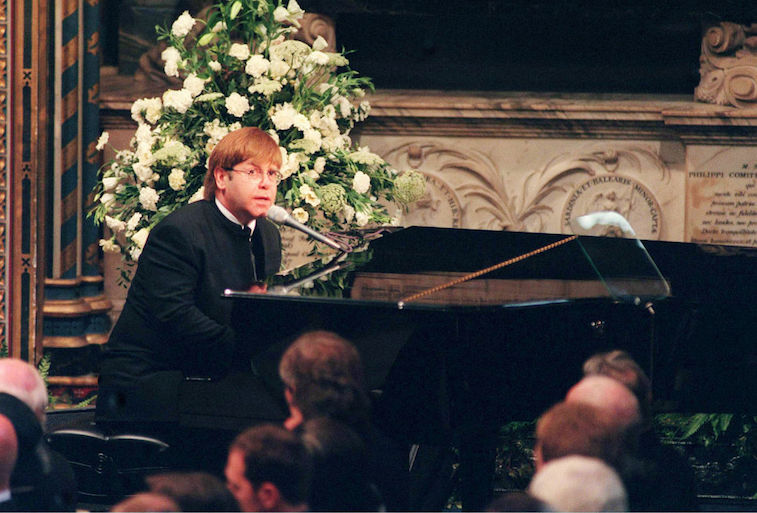 Elton John has watched Prince Harry grow up
Elton John's close friendship with Diana allowed him to watch Harry grow up, which explains why he remains such close friends with the prince today. He once said that Harry was shy when they first met, but Harry has since grown to be just like his mother with a sweet, funny, and caring personality. Today, the singer continues to defend the prince and his wife, Meghan Markle, from the press that tries so badly to damage the couple's reputation.