How Did Princess Diana Find Out Prince Charles Was Cheating on Her With Camilla?
The world thought they were watching a real-life fairy tale in 1981 when Prince Diana married Prince Charles. Turns out, their marriage was anything but.
During the years they were together there were rumblings about trouble in paradise and when the Prince and Princess of Wales separated in 1992 it became clear that they had an unhappy union. No one really knew just how unhappy it was though until Diana's Panorama interview in 1995 when she said, "Well, there were three of us in this marriage so it was a bit crowded."
The princess not only knew that her husband carried on an affair while they were together but she also knew exactly who he cheated on her with. Here's the heartbreaking way Diana learned that Charles was cheating on her with Camilla Parker Bowles.
How Princess Diana found out about their affair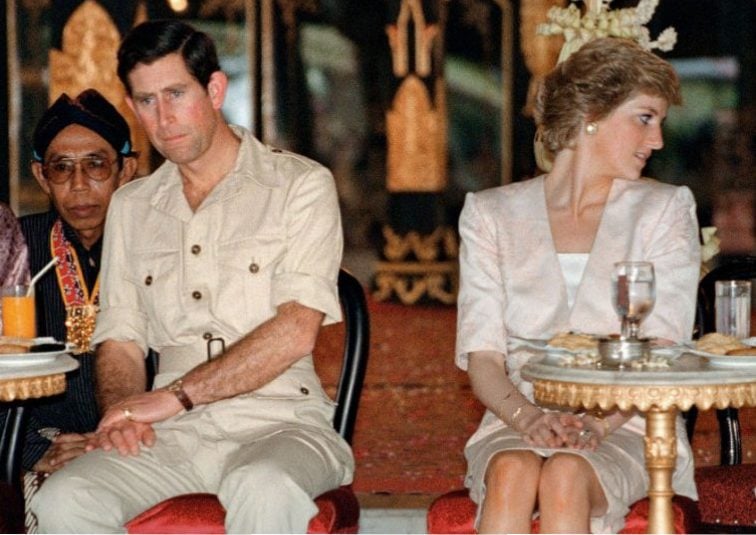 Prince Charles actually dated his current wife in the '70s years before he had even met Diana. After he left to go overseas with the Royal Navy though Camilla reconnected with her former beau, Andrew Bowles, and they got engaged.
Whether Charles ever really loved Diana or just caved to the pressures that as the heir apparent he needed to find a suitable woman to be with, he married Lady Diana. No matter what he felt for the princess though, Charles' feelings for Camilla remained and they ended up carrying on a lengthy affair.
According to biographer Andrew Morton, Diana opened up about the first time she learned that Charles was still seeing Camilla.
"Someone in his office told me that my husband has had a bracelet made for her," Diana reportedly said at the time. "I walked into this man's office one day and I said, 'Ooh, what's in that parcel?' And he said 'Oh, you shouldn't look at that'. So I opened it and there was the bracelet … I was devastated, and I said 'Well, he's going to give it to her tonight."
The bracelet was engraved with the letters G and F, which stood for Gladys and Fred — the nicknames Charles and Camilla had given one another.
Her discovery led to a huge fight with the prince but she ended up staying with him and attributed that to being "immature."
The princess also had affairs of her own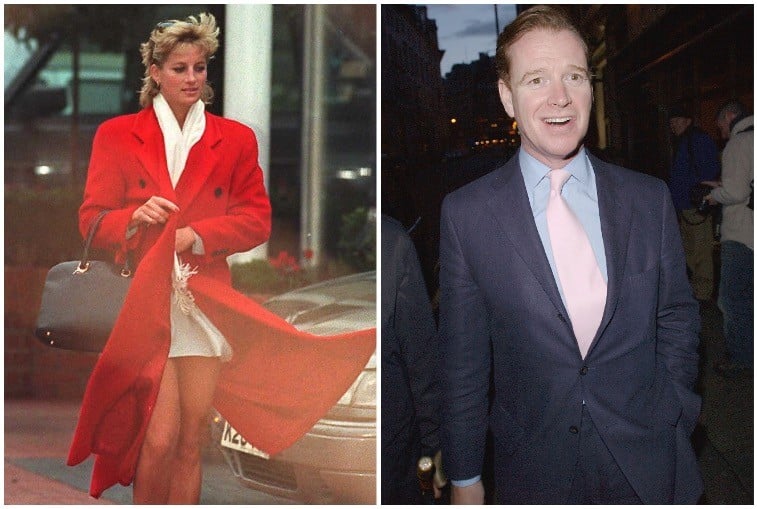 Diana admitted that later in their marriage she too ended up having extramarital affairs.
There have been reports that the princess had as many as seven lovers and even had flings with singer Bryan Adams and JFK Jr. But the one Diana spoke about openly was with former Household Cavalry officer, James Hewitt. They had an affair that went on for five years but Hewitt and the princess split up after he was deployed to serve in the Gulf War and the media speculated about what was going on.
For years, the tabloids reported that Hewitt is Prince Harry's actual father, however, Hewitt has always maintained that his relationship with Diana did not begin until 1986 after the prince he was born.
Read more: Why Did Prince Charles Marry Princess Diana First Instead of Camilla Parker Bowles?
Check out The Cheat Sheet on Facebook!