How Did Queen's Freddie Mercury Really Die?
Rami Malek just took home a Golden Globe for his portrayal of iconic Queen singer Freddie Mercury in Bohemian Rhapsody. The hit movie covers much of Mercury's life, but it ends with the band's triumphant performance at Live Aid in 1985, not with the singer's untimely death in 1991.
The film does touch on the illness that would eventually kill Mercury. However, the truth of the story is a bit more complicated than what's shown on screen. (Spoilers ahead for Bohemian Rhapsody.)
The truth about the Live Aid concert
If you've seen Bohemian Rhapsody, you'll remember the scene where Mercury discloses to his estranged bandmates that's he's contracted HIV. In the movie, this takes place shortly before the group reunites to perform at Live Aid. But that's not exactly how things happened in real life.
For one, Queen hadn't really broken up before Live Aid, Rolling Stone explained in a fact check of the movie. They'd been playing together and rehearsing regularly before the famous concert. And the dramatic scene where Mercury reveals his HIV-positive status and his bandmates embrace him despite his diagnosis? That definitely didn't happen. That's because Mercury didn't learn he had HIV until at least a year after Live Aid.
In the mid-1980s, AIDS was a death sentence. Misinformation about the disease and how it was spread caused many people to shun those with the virus. When the other members of Queen are shown refusing to reject Mercury because he's HIV positive, it's a powerful statement about how close the group was and how much they love their lead singer. But it's not true to life.
He didn't disclose his illness
Though it's not clear exactly when Mercury learned he had HIV, his partner Jim Hutton has said it was sometime in 1987. While Bohemian Rhapsody alters the timeline, one major detail is true to life. Mercury did not make his HIV-positive status – or his sexuality — public.
Rampant homophobia and society's fear of AIDS, which some characterized as a "gay cancer," may have discouraged Mercury from coming out about his sexuality and his illness. Or he may, as Bohemian Rhapsody suggests, simply not have wanted to be defined by either of those aspects of his identity.
"Particularly toward the end of his life he was pursued by the press and curious people," Queen's Brian May told The Telegraph in 2013 when speaking of Mercury in the year before his death. "He just wanted peace and quiet, to be able to get on with what he did."
Mercury died of AIDS-related pneumonia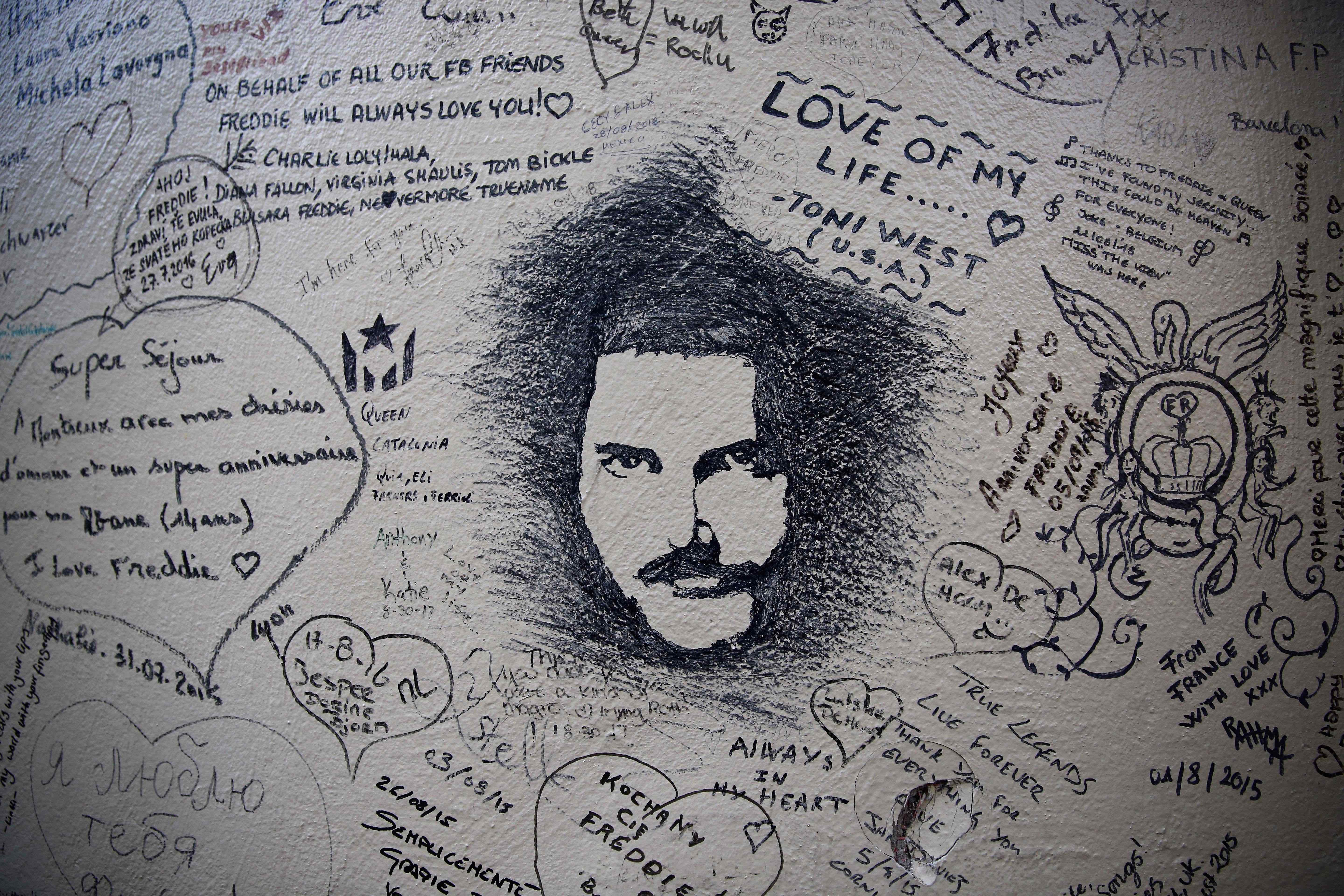 Rumors that Mercury had AIDS began to circulate before his death, especially after photos of the singer appearing gaunt and sickly surfaced, but it wasn't until November 23, 1991 that he issued a statement confirming he had the disease.
"Following enormous conjecture in the press, I wish to confirm that I have been tested HIV-positive and have AIDS. I felt it correct to keep this information private in order to protect the privacy of those around me," he said.
Mercury died the following day from AIDS-related pneumonia. He was 45 years old.
Check out The Cheat Sheet on Facebook!