How Did Real Housewife Eva Marcille Start Modeling?
Eva Marcille is one of the hottest stars of The Real Housewives of Atlanta after joining the cast as a full-time member in 2018.
Marcille enjoyed a thriving career long before joining the cast of the hit Bravo show and is well-known to many viewers through various television shows and modeling projects.
Keep reading to learn all about Eva Marcille's start in modeling, acting, what her net worth is today, and why her resume is so impressive.
Eva Marcille won 'America's Next Top Model'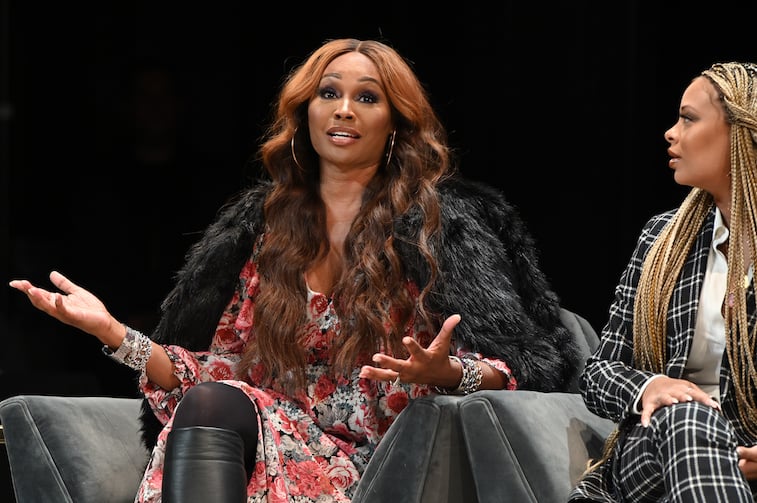 Eva Marcille was born Eva Marcille Pigford in Los Angeles, California in the year 1984. As a child, Marcille was renowned for her great beauty. When she was only 19, Marcille earned a spot on the third season of America's Next Top Model, ultimately winning the competition.
During her time on the show, Marcille received a lot of backlash for the drama that seemed to surround her. She even earned the nickname "Diva Eva." Winning the high-profile show boosted her modeling career, and as a prize for winning, Marcille scored a CoverGirl contract, a spread in Elle magazine, and a modeling contract with Ford Models.
In the years that followed her win on America's Next Top Model, Marcille modeled for some of the biggest names in the magazine world, including Women's Health and Fitness, Essence, Brides Noir, and In Touch Weekly.
She also had contracts to work with brands such as Samsung and DKNY. She also walked the runway a number of times in the early 2000s before ultimately stepping away from the modeling world in order to focus on her budding acting career. 
What television shows did Eva Marcille appear in?
Marcille's early television appearances included small roles in Smallville and Everybody Hates Chris. Then, in 2008, she got her first big break in acting when she was cast in the soap opera The Young and the Restless. Although Marcille's part was originally written to be a temporary character, she ultimately made such an impression that she was promoted to a regular cast member, going on to receive a great deal of recognition for her work in the series.
Following her time on The Young and the Restless, Marcille hosted the 2010 show Hair Battle Spectacular and appeared in several reality shows and music videos. In 2017, Marcille made a splash as a friend of Nene Leakes in The Real Housewives of Atlanta. Marcille became so popular, in fact, that she was made an official housewife in 2018 and has been a mainstay in the show ever since, in spite of causing some pretty serious drama on the show from time to time.
What is Eva Marcille's net worth?
Eva Marcille has a daughter that she shares with her ex, Kevin McCall, as well as two sons with her current husband, Michael Sterling. Marcille's relationship and wedding to Sterling have been documented on The Real Housewives of Atlanta, including their extravagant wedding ceremony. Marcille is also a businesswoman and has a line of designer eyewear as well as a full line of luxury home goods, including items like decorative throws, rugs, and pillows.
Eva Marcille's numerous projects and businesses have contributed to her sky-high net worth, which is reported as being around $4 million. As for what's next for Marcille, as she is a fan-favorite on The Real Housewives of Atlanta, it seems likely that she will continue to appear on the show for a long time to come, to the delight of viewers and critics alike.