How Did Shannon Beador from 'RHOC' Celebrate Her Divorce?
Shannon and David Beador are finally divorced. The Real Housewives of Orange County star publicly battled with her ex-husband until the couple finally came to an agreement.
Shannon's marital problems consumed her life for the last few years. She dealt with significant weight gain when she tried to reconcile with David and then had to find her way in life as a single woman after years of marriage.
This year has been extremely transformative for the mother of three. She dropped a significant amount of weight, started her own business and seems to be finding light and humor in life once again. After she left the courthouse she marked the occasion with friends.
The couple came to a private settlement
Specific details of the settlement are being kept private. However, Shannon received $22,500 a month in payments leading up to the divorce. Shannon originally asked for $30,000 a month in support but payments were negotiated down. Even so, David was reported so upset he was "shaking with anger" and said the amount would bankrupt his company.
"Payments are without prejudice and subject to retroactive modification dating back to Dec. 1, 2017, the date Shannon filed for divorce." according to People. "If the support order is greater than $22,500 per month, David will owe Shannon additional support for the period; if the order is less than $22,500 per month, Shannon will be charged with the excess support she has received."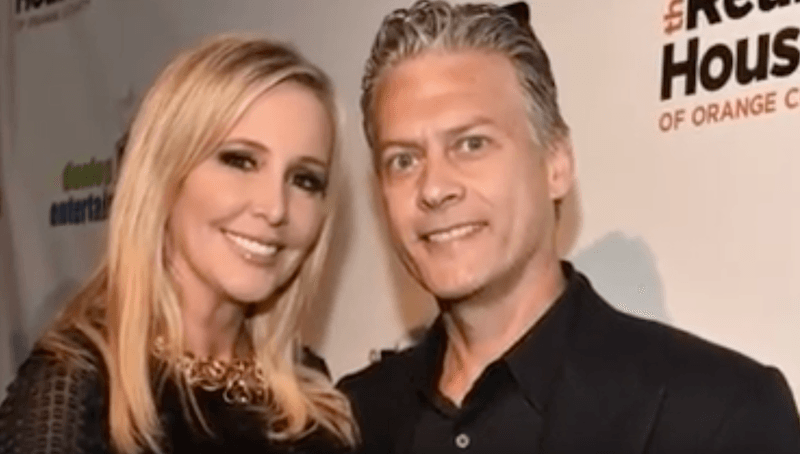 At the time, Shannon was concerned the payments wouldn't completely cover her lifestyle. The Daily Mail noted that the reality personality spent about $55,355 per month. This breaks down to $12,000 rent, $10,000 for 'entertainment, gifts and vacation' and $9,000 for charitable contributions. She was also spending $3,225 a month for a nanny and $12,500 for housekeeping and laundry. It is currently unclear what Beador could receive now.
Her QVC business is taking off
Shannon is becoming a businesswoman in her own right. In addition to filming RHOC, she also has a QVC food line too. In March she snapped a picture in front of the building. "@qvc with Real For Real Cuisine today! Tune in at 5:20 pm EST/ 2:20 pm PST!"
Meals are less than 500 calories and include three meal types. This includes, "three each of zesty garlic shrimp with a blend of spaghetti squash and linguini, cream cheese and herb-stuffed salmon over rice with zucchini, and teriyaki flounder over udon noodles and broccoli." The program costs $110.50 for nine 10 ounce meals.
Most of the reviews give the program five stars. "Tonight a friend and I decided to try three of the combo selection," one person wrote. "We cooked each selection individually, very easy. The salmon was perfect, fresh, moist. The shrimp with spinach was very tasty, the cod with black bean etc, was different would definitely try again. We both scores very high. I could have eaten more based on portion size, I know keep the calories down."
She's ready for a new chapter in her life
After the divorce was finalized, an insider told E News that Shannon was happy to have it over. She celebrated at the same restaurant where she and Kelly Dodd had a messy altercation: The Quiet Woman.
A visibly thinner Shannon posted a happy picture with Gina Kirschenheiter. "A tough day that ended in celebration and I ran into this friend." Friends chimed in. "Two of my favorite people," Tamra Judge wrote. Dodd added, "I love Katherine in the background." Kirschenheiter, who is also newly divorced made a sweet comment too. "Gotcha girl."
On Twitter Peter Madrigal from Vanderpump Rules gave Shannon a shout out. "Not to be insensitive to the situation, but congratulations @ShannonBeador – always enjoy your wit & direct attitude…can't wait to watch @BravoTV as this next exciting chapter unfolds for you!#RHOC#SingleShannon."
Check out The Cheat Sheet on Facebook!