How Did Tom Holland and Zendaya React to the Latest 'Spider-Man' News?
It's finally happened. Disney and Sony have managed to come to an agreement over the rights of Spider-Man, at least for a short while. A third Spider-Man flick is in the works, and there's even more great news. Here's how stars Tom Holland and Zendaya reacted on their own social channels.
Tom Holland and Zendaya starred in two 'Spider-Man' films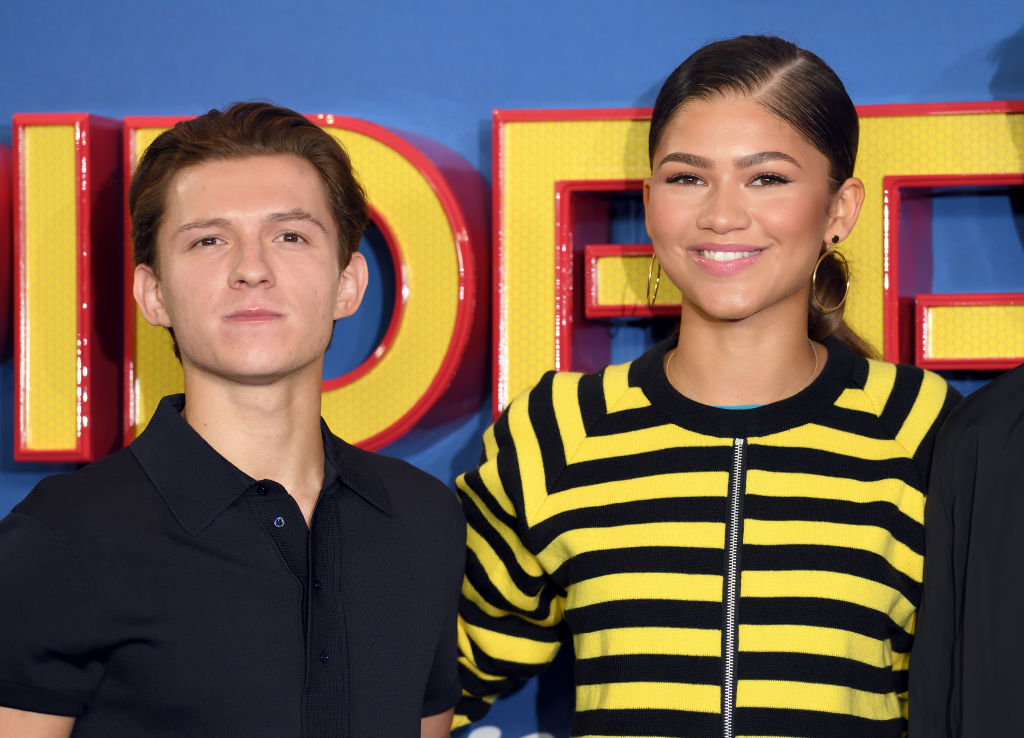 Holland was cast as Peter Parker/Spider-Man years ago, making his first appearance in the Marvel Cinematic Universe film Captain America: Civil War. From there, news broke that Holland would be portraying the character in more MCU flicks, as well as his own films under Sony's umbrella.
For Spider-Man: Homecoming, actress Zendaya was cast as MJ, a student at Peter's school whom he befriends. In the second film, Spider-Man: Far From Home, he reveals that he has a crush on her, and he struggles to keep his superhero identity a secret while pursuing her romantically.
Sony and Disney couldn't come to an agreement for a third film
Because Sony Pictures owns the rights to Spider-Man and many of the characters he's affiliated with, Disney/Marvel has had to work with the company in order to allow Spider-Man to be a part of both universes. After the success of Far From Home, a sequel seemed inevitable, but there was an issue.
Apparently, Disney wanted a bigger portion of the profits, while Sony wanted to stick with their prior arrangement. This led to an announcement that Spider-Man would no longer be a part of the MCU. There was also no confirmation that he would come back for any future films. This sent fans (and, apparently, Jeremy Renner) into a tailspin.
It looks like they've made a deal
Fortunately, a deal has been reached. The news broke on Friday, Sept. 27, 2019. A new arrangement has been worked out, according to Variety, and Disney will receive more profits, put up a portion of the financing, and, best of all, Spider-Man will make one future appearance in the MCU.
"I am thrilled that Spidey's journey in the MCU will continue, and I and all of us at Marvel Studios are very excited that we get to keep working on it," said Marvel Studios president Kevin Feige.
Sony CCO Robert Lawson added, "We have had a great collaboration over the last four years, and our mutual desire to continue was equal to that of the many fans. We are delighted to be moving forward together."
Holland's spectacular reaction to the news
The announcement that Spider-Man would be exiting the MCU came, rather pointedly, during D23 Expo. Holland wasn't able to avoid the chatter because he was in attendance at the Disney convention, promoting his upcoming animated film Onward. He was kind and cordial, of course, but appeared to be as disappointed as the fans themselves.
Now, it's clear that Holland is just as excited as we are about the good news. He took to Instagram to share a clip from The Wolf of Wall Street, in which Leonardo DiCaprio's character says, "You know what? I'm not leaving. I'm not f***ing leaving! The show goes on!" You love to see it.
Here's what Zendaya posted after the news broke
Naturally, Zendaya was also disappointed by the original disagreement. So when the news broke that Spidey was staying, and a new Spider-Man film would be heading our way in July 2021, she shared the above gif of the web-slinger dancing.
Additionally, over on her Instagram stories, she posted a photo of director Jon Watts giving a thumbs-up from the Barcelona premiere of Spider-Man: Homecoming. Her own shoulder can be seen at the edge of the image.