How Did Tupac and ABBA Make the Rock and Roll Hall of Fame Before T. Rex?
It's easy to knock the Rock & Roll Hall of Fame. Just start with some of the names inducted over the years, like John Mellencamp (a minor figure at best) or ABBA (the exact opposite of rock). And there's no good reason for the museum itself to be in Cleveland.
But, all those things aside, you can't deny the Hall exists and you hope some of rock's pioneers (and modern greats) get their due. While that's been the case for the most deserving artists (Chuck Berry, Led Zeppelin), the Hall has gotten a lot wrong as well.
The list of 2020 nominees will re-open these debates. For starters, you can't help noticing Marc Bolan's T. Rex has gotten a nod for the first time, along with the Notorious B.I.G.
While you can make a strong case for both artists, you have to wonder about a Hall that inducted 2Pac (Tupac Shakur) and much lesser acts years ago but forgot about a glam-rock pioneer on the level of T. Rex.
T. Rex's place in rock 'n' roll history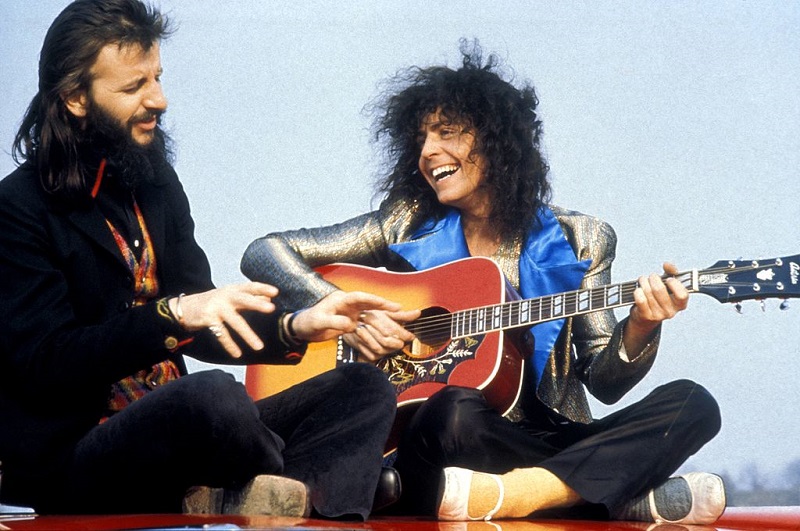 Who gets into the Rock & Roll Hall of Fame? According to the organization, those with "unquestionable musical excellence and talent" who've "had a significant impact on the development, evolution and preservation of rock & roll."
If that's the standard, then T. Rex should have been in decades before acts like Def Leppard (a broken-budget imitation) or Kiss (hard to imagine without T. Rex). While "Bang a Gong (Get It On)" remains the band's most well-known hit, Bolan and T. Rex had many more where that came from.
After starting out as a folk-rock act (Tyrannosaurus Rex) with a heavy emphasis on Bolan's poetry, T. Rex became a force of nature when Bolan plugged in his guitar and began writing short, catchy songs that made girls scream. In 1971, it was the biggest band in England, and Ringo Starr took a bag of Beatles money and made a movie about the band.
That's right when Electric Warrior (with "Bang a Gong" and "Jeepster") was making the rounds. Working with Tony Visconti (who also produced David Bowie), T. Rex's follow-up, The Slider (1972), brought two more UK No. 1 hits, including "Metal Guru."
But if that "excellence" didn't make the band worthy of the Hall, then T. Rex's "impact on the evolution of rock" should have made Bolan's outfit a no-brainer 20 years ago.
Great rappers like 2Pac belong in the Hall, too — just after rock legends.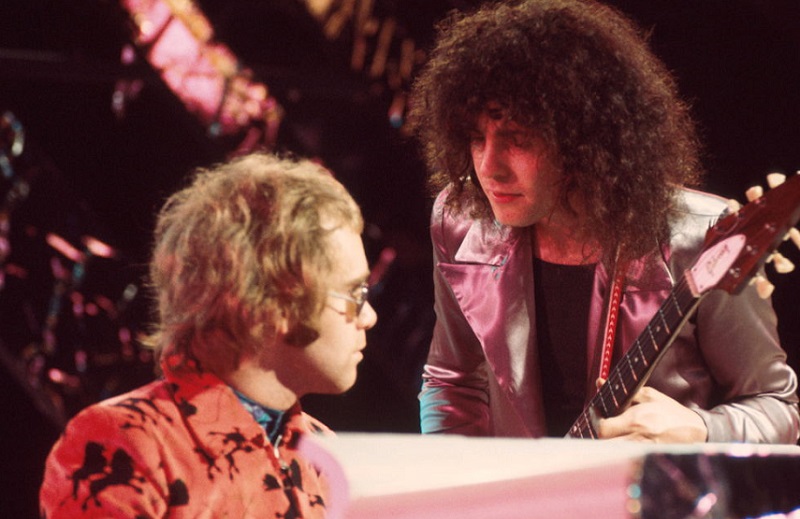 We're not among those who think rappers shouldn't be in a rock hall of fame. Quite the contrary — there's more rock 'n' roll in one Public Enemy album than in many inductees' entire careers. So we're all for 2Pac, a hip-hop legend, getting in a few years back.
And we're equally good with P.E., the Beastie Boys, Run DMC, and Grandmaster Flash and the Furious Five (the first) getting there before him. It makes sense to bring in rappers. But you make a mockery of a Rock & Roll Hall when you don't acknowledge the great acts in guitar rock first.
So, by all means, bring in Biggie this year (and give Soundgarden a close look, too). But if the Hall is searching for solid acts in other musical styles (like N.W.A.) before enshrining rock legends, it's definitely lost whatever way it had as an organization.
Or maybe the place that brought Bobby Darin and Stevie Nicks aboard before Marc Bolan isn't something to take seriously at all. That's an argument we would listen to.
Also see: Who John Lennon Said Should Replace George Harrison as the Beatles' Lead Guitarist