How Did Tyler Perry Get Dragged Into 'RHONY?'
The women of The Real Housewives of New York City always make it nice, especially when it comes to apologies. But the season begins with fractured friendships and Luann de Lesseps is not interested in making it nice with a few cast members.
Real Housewives friend Barbara Kavovit is having a Hampton's style clam bake and is trying to maintain a guest list that won't be upsetting for de Lesseps. Although de Lesseps clearly doesn't want to see Ramona Singer, she really needs to speak with Dorinda Medley before they can consider seeing each other again.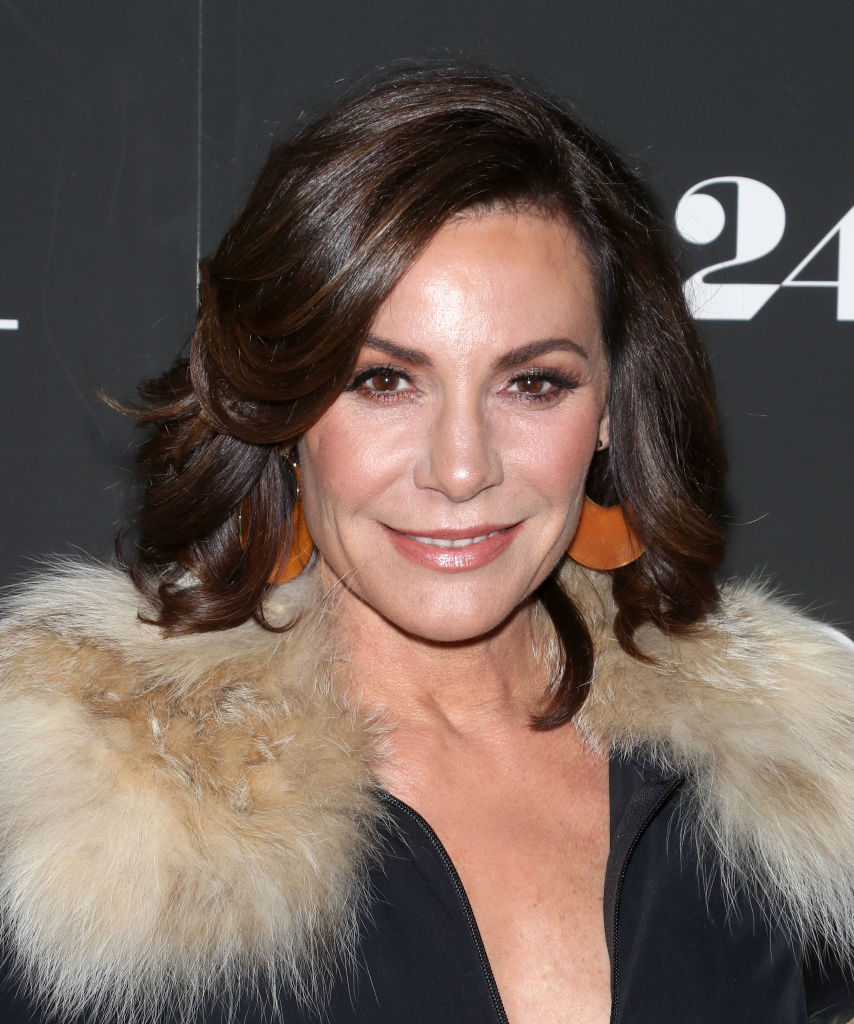 The two had an epic fallout last season. Medley had been in de Lesseps' corner for several years. However, the two aggressively clashed during a girls trip and beyond. So when it came to reaching out to de Lesseps, rather than making a phone call, Medley preferred to let the words of the great Tyler Perry to do her talking. During Watch What Happens Live, host Andy Cohen asked how in the world did Tyler Perry get dragged onto the show? Here's how.
de Lesseps wanted a phone call
A few ladies discussed the broken relationships over dinner. Bethenny Frankel asks Kavovit what needed to happen to get everyone together for the clambake. Kavovit says, "If Dorinda reaches out to Lu with a call or a text and just breaks the ice," she says.
"I don't want a text," de Lesseps injects. "I want a phone call." She says she only wants to see Medley if she comes from a place of a loving heart. Otherwise, she has no interest in seeing Medley at that point.
"This is beyond a text," de Lesseps continues. "But I will not be holding my breath, put it that way."
But this is what Medley does
Sonja Morgan broaches the topic with Medley over breakfast about the clambake. She says when she asked Kavovit who was invited and she was told just Tinsley Mortimer. "Luann is in a very vulnerable state now," Morgan says. "We don't want any emotional triggers."
Medley immediately calls Kavovit about the status of her invite. Kavovit suggests Medley call de Lesseps. Medley says she's not calling de Lesseps saying it seems ridiculous. Morgan advises Medley to call de Lesseps but Medley is sticking to her guns.
Rather than writing a text from the heart, Medley uses heartfelt words from actor/director Tyler Perry. "When you haven't forgiven those who've hurt you, you turn your back against your future. When you do forgive, you start walking forward." She shows the text to Singer, who loves it.
The ladies love some Tyler Perry but...
When de Lesseps receives the text she seems flummoxed. "I mean come on," she says in a confessional interview. "A quote from Tyler Perry? How deep. Deep Dorinda." She adds that she loves Tyler Perry but not Gandhi? Not even Oprah?
Medley ultimately doesn't come to the clambake. But de Lesseps shares Medley's text with others. "She's quoting Tyler Perry," Frankel says laughing upon learning of the text. "I thought it would have been Gandhi."
The whole Tyler Perry thing was not lost on Cohen during WWHL. He wondered how did Perry get dragged into the show and then played a montage clip. Cohen asked guest John Oliver his reaction to the quote. "Excellent! I think it is just A plus passive aggression," Oliver laughs. "If there is not anything that could get funnier it is putting 'Tyler Perry' on it." So far, no social media reaction from Tyler Perry.
Check out The Cheat Sheet on Facebook!