How Do 'Below Deck' Stews Create Those Gorgeous Tablescapes?
When Captain Sandy Yawn from Below Deck Mediterranean sat down for dinner with guests, she was underwhelmed with the table design.
One big part of adding that "wow" factor to a luxury superyacht charter is creating a dazzling tablescape. Chief stew Kate Chastain from Below Deck shared that she loves doing tablescapes because it allows her to get supremely creative.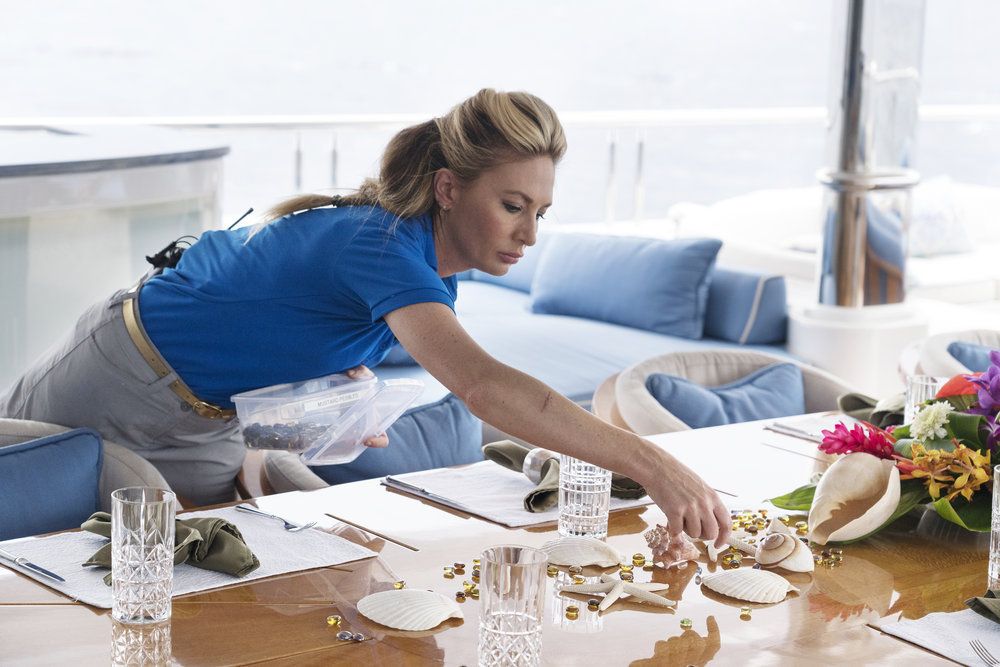 Yawn too knows the importance of going that extra mile with decor. She shared some images of table decor she'd like to see after attending a boat show.
Elegance and grandeur for dinner
Below Deck crew members often remark about how the food can make or break a charter. But Yawn also knows ambiance plays another huge role. She asked chief stew Hannah Ferrier to join her on the bridge to show her pictures of what she'd like to see on charter.
As she scrolled through pictures she captured on her phone, she said, "I want our tables to look like this," she shared. "And I know you are limited with what we have. Isn't that beautiful? Can't we do this? I love this."
In a confessional interview, Yawn said she hit the Monaco Boat Show on her day off. "And I saw the table settings and crew presentation. I realized I want Hannah to bring it on. If she can't do it, then inspire your stews to do it."
How creative can they become?
Chastain is known for getting uber creative with textiles. She appeared on People TV and discussed why she loves doing tablescapes. Chastain also shared that tablescapes simply aren't Ferrier's thing. "Hannah doesn't like doing tablescapes," she said. "She never has and I never understood it. From me, it's like an outfit. The placemats are the jeans and the napkin is the top. The napkin ring is the jewelry. I love it! When you are on a boat for six weeks … I don't know why Hannah doesn't like that."
Contrary to Ferrier, Chastain loves tablescapes. "Honestly tablescapes are my favorite part of the job," she wrote on Twitter. "I called this one 'circus glam'…..it was inspired by our group of charter guests that were being insane."
She also posted the elaborate "circus-inspired" tablescape too. "It's circus. There's popcorn. Because the guests were acting like circus animals. I was venting. I enjoyed them sitting at a table that was inspired by them and they didn't realize it." 
Exploring the vast array of options
Tina Green, interior designer and owner of Lionheart superyacht shared her secrets to a fabulous tablescape. "We always encourage the crew to use the yacht's existing art on board and artefacts as props where possible," she told Boat.
Whimsy is another way to add decorative flavor. "We often mix the napkin with a bit of chiffon or gauze, or a stiffer fabric, as we have here; this simple gesture can change the whole look of a table, taking you from formal to relaxed, or vice versa."
Stews can also build around one focal item. "We started with this coral set from Capri and did not have that much to work with so we decided to make the whole table imitate the theme," she shared. "We used gravy dishes for simple white flowers, white pebbles from a local beach for the centrepiece, and sequined table mats to conjure up a feeling of white coral. The important thing is to have a theme and work up from it."
Green encourages creativity and fun. She adds that she's never created the same tablescape in the 12 years she's been in yachting.