How Do Beyoncé and Jay-Z Spend Their Money?
They may be filthy rich today but Beyonce and Jay-Z don't come from money: Both musicians have humble beginnings. Jay-Z grew up in a housing project in Brooklyn, New York. Beyonce was born in Texas. Although her family wasn't necessarily poor, she earned her fame through talent and hard work. Her first taste of success came when she won a talent show at age 7. Her father managed her career for a long time.
Now that they're music's biggest power couple, they have money to spare. So the question is, what are they spending it on?
Beyonce and Jay-Z are real estate moguls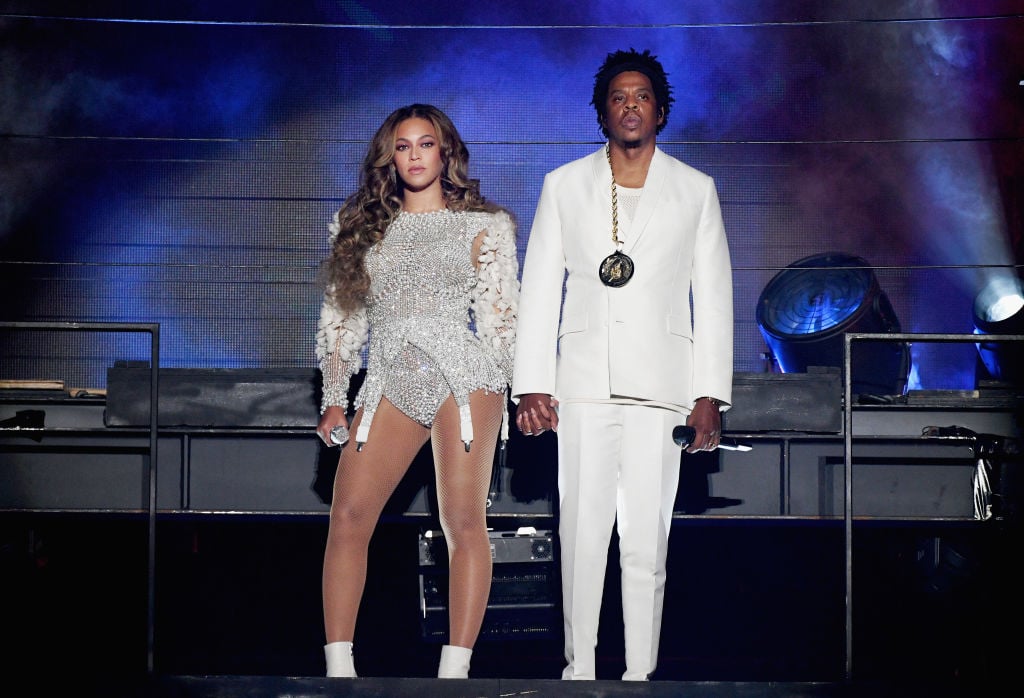 Queen Bey and Jay-Z have spent millions on property. In 2017 they bought an $88 million dollar mansion in LA. In reality, it's more of a compound. This multi-million dollar home has six structures, totaling over 30,000 square feet of living space. Considering the size, it's pretty hard to list all the amenities the house has.
Before they found the house, they were renting. Their monthly rent? $400,000. The rental wasn't as big as the Bel Aire mansion they ended up buying, but somehow they managed.
Needless to say their new home sports a spa, a wellness facility, a few pools, and a media room. Even though the house had almost everything anyone could want, the pair submitted building permits soon after purchase to add on to it. It seems the property was missing the ten car garage that they needed to for all their luxury vehicles.
Their LA home isn't the couple's only real estate holding. They also own a mansion in the Hamptons, which they bought for $26 million. It's much smaller than their home in LA, at a mere 12,000 square feet. Unlike the LA compound, which was built recently, their Hamptons mansion is more than 100 years old, although it is newly renovated.
Beyonce and Jay-Z buy lavish gifts for their kids
Jay-Z and Beyonce are good parents. They love their kids and aside from spending time with them, they show their love by spending money. Their kids want for nothing on birthdays.
The pair spent more than $200,000 on Blue Ivy's first birthday. That includes the gift, which was an 80,000 diamond-encrusted Barbie.
Don't worry, the twins weren't left out. They had the benefit of expensive presents before they were even born. Twins Sir and Rumi were brought home to matching gold bassinets. The cribs cost in the tens of thousands of dollars and are literally coated in 18 karat gold.
Beyonce and Jay-Z splurge on their loved ones
It's not just the kids who get fancy gifts. Beyonce dropped $40 million on a private jet for Jay-Z's first Father's Day. The couple has been into expensive gifts for a while. In 2006, Jay-Z spent $1 million on a Rolls Royce for Beyonce's birthday.
Beyonce and Jay-Z give back
We can't begrudge Jay-Z and Beyonce's lavish lifestyle. The two have certainly earned it. Both of them worked hard for what they have now. Plus, the pair isn't only spending money on themselves. They also give back.
Beyonce is one of the most charitable celebrities out there. She and Jay-Z organized and performed in a concert for The Robin Hood Foundation, a charity that supports education in New York City. Even though they're living large, they haven't forgotten their roots.