How Do Jennifer Aniston and Jennifer Lopez Inspire Gwen Stefani?
Gwen Stefani has created a place for herself in pop culture history as one of the greatest female voices in music. Her unique style, high-powered voice, and multiple business deals have enabled Stefani to have an incredibly successful career, with legions of adoring fans all over the world. These days, Stefani has even more going for her: She's in a happy and supportive relationship with another major music star — Blake Shelton. With a major milestone birthday coming up, sources say that Stefani is feeling — as well as looking — better than ever.
Who was Gwen Stefani's first husband?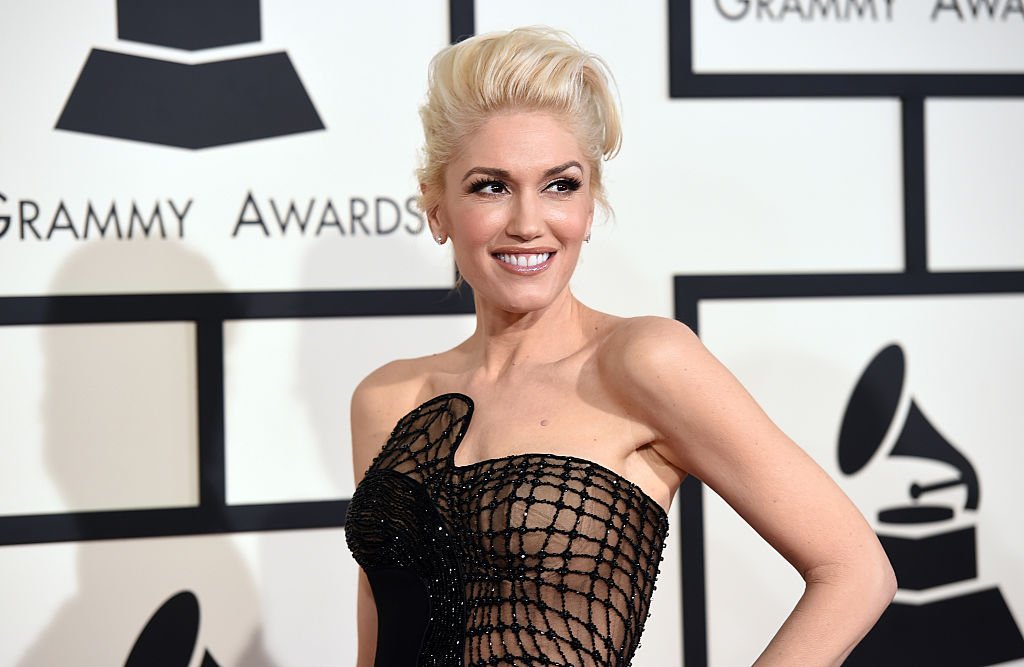 In the early nineties, Stefani was one of the rising stars of the music scene. Along with her band, No Doubt, Stefani received praise for her stage presence and undeniable beauty.
In 1995, Stefani was touring with alt-rock pioneers Goo Goo Dolls and Bush, when she first started spending time with Bush frontman Gavin Rossdale. In 2002, Stefani and Rossdale tied the knot and went on to welcome three boys: Kingston, Zuma, and Apollo.
In 2014, one of the longest-running marriages in rock ended when Stefani and Rossdale announced their separation. While rumors swirled as to what exactly caused the split, Stefani and Rossdale have managed to co-parent their three boys successfully. Both have gone on to find happiness with other people: Rossdale with model Sophia Thomalla and Gwen Stefani with Shelton.
When did Gwen Stefani start dating Blake Shelton?
Around the time that Stefani's marriage to Rossdale started to break down, she was appearing as a judge on the singing competition show The Voice. Among Stefani's fellow judges was Shelton, who was also fresh off of his split from Miranda Lambert. The two bonded over their mutual heartbreak and soon, rumors started swirling that they were an item.
Still, neither Stefani nor Shelton confirmed their relationship for quite some time. They waited until February 2016 to make their red-carpet debut as a couple.
The two have been together ever since, and in spite of near-constant speculation about whether or not they are close to marriage, they haven't yet announced an engagement. Still, they recently bought a house together, so it is very possible that marriage isn't far away. Stefani's career is also hotter than ever, with her popular Vegas tour "Just a Girl" set to return shortly.
Who inspires Gwen Stefani?
Stefani is 49 years old and will be turning 50 on October 3rd. While such a milestone birthday could be intimidating for many women, Stefani is going strong, with a great career and a red-hot romance. A recent news story claims that rather than be upset or afraid of her 50th birthday, Stefani is "enjoying it every step of the way."
According to a source close to Stefani, she is feeling especially inspired by other women who have turned 50 recently and are still killing the game — celebrities like Jennifer Aniston, who is set to star in the new Apple TV+ series The Morning Show, and powerhouse entertainer Jennifer Lopez, who just completed a massive tour in celebration of her 50th birthday.
Stefani is clearly looking up to the right celebrity women for inspiration. And with a thriving career and tremendous success, Stefani is also an inspiration to women.