How Do Jimmy Kimmel and Molly McNearny Co-Parent Their Kids
Chances are you've heard of Jimmy Kimmel thanks to the success of his talk show, Jimmy Kimmel Live. The 51-year-old television host has been a mainstay in the American home since 2004.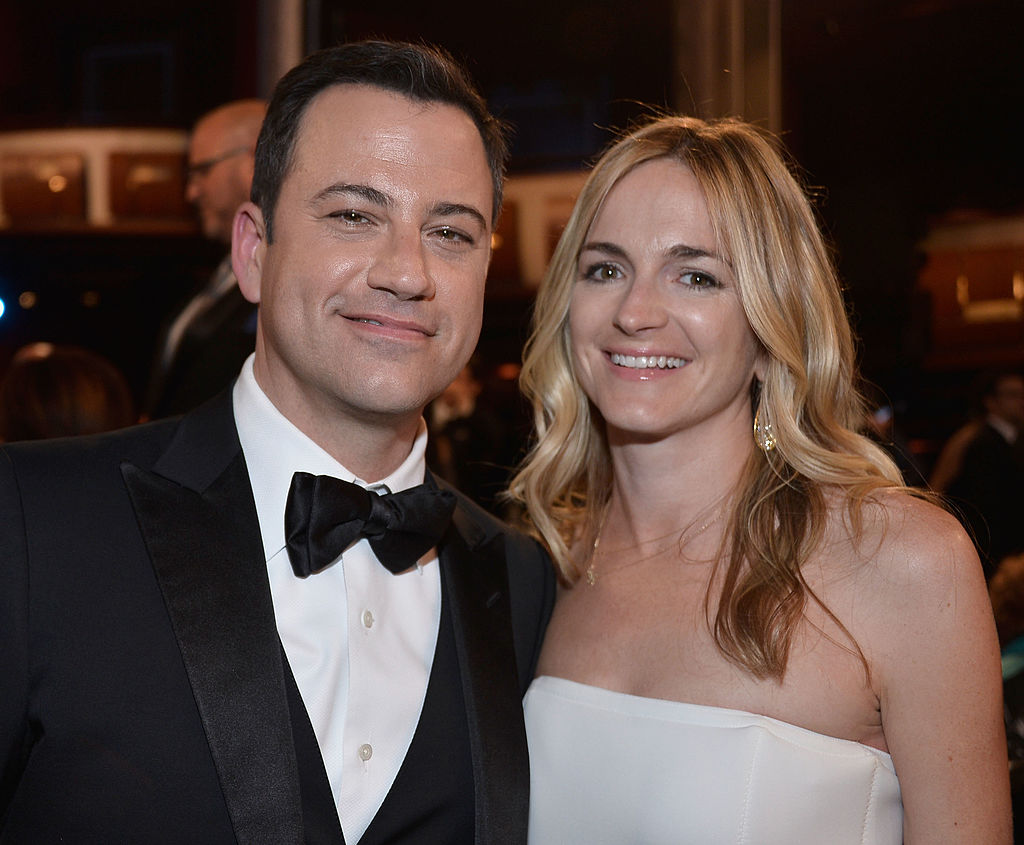 But what about his wife? Has her name ever made its way along the grapevines of the entertainment industry? Many people might not be able to name her, but she is a successful industry professional just like her husband.
Who is Molly McNearny?
As it turns out, McNearny does have both feet in the industry; she's just behind the scenes. She is a writer and producer; so if her name looks familiar, it might just be that you happened to catch it roll by during the end credits at some point.
McNearny isn't just the wife of a famous talk show host with fancy credits to her name though. She's also an avid human right's activist who does everything she can to fight for better healthcare for children worldwide.
When did Jimmy Kimmel and Molly McNearny meet?
It's clear that Kimmel and McNearny could have easily run in the same circles, but their connection is a lot closer than you might think. McNearny just so happened to be a writer on Jimmy Kimmel Live!
Her writing credits span from 2006 to 2016 and the two didn't start dating until October 2009. So while they more than likely crossed paths before, the sparks didn't begin flying until three years after they met!
The perfect pair then dated for three years before taking their relationship to the next level — engagement. They were married a year later in the summer of 2013. About a year after tying the knot, they decided to up the ante even more.
How many children do Kimmel and McNearny have?
Kimmel and McNearny have two children. On July 10, 2014, McNearny gave birth to their first child, a healthy baby girl named Jane. On April 21, 2017, the couple gave birth to their second child, William (Billy) John. Sadly, Billy wasn't as lucky as his older sister. He was born with a rare congenital heart defect known as Tetralogy of Fallot (TOF) with pulmonary atresia.
Not willing to go down without a fight, the young lad managed to thrive to the best of his abilities for three whole days, just enough time to get him into surgery. Kimmel took some time off work to help his wife care for their little fighter and now makes sure to carve out time for both of his children every single day.
Kimmel spends at least five hours every day interacting with them, a task that's no easy feat for a busy nighttime talk show host! He also isn't afraid to get his hand's dirty in the kitchen. Now that's the makings of a great dad.
How do Kimmel and McNearny co-parent their children?
Kimmel and McNearny actually have two other kids, well Kimmel does. He has two adult children, Katie and Kevin, from his first marriage. The blended family makes for four children and two very busy, but proud parents. Since Katie and Kevin are 28 and 25, respectively, they don't need much parenting anymore, which makes their family dynamic much easier!
Kimmel and McNearny also don't appear to be breaking up anytime soon so they share the responsibilities of the care as any married couple would. Now that their kids are getting older and Billy is getting stronger, they are settling into a much more normal routine.
Kimmel goes to work on his show and McNearny is beginning to take on acting, writing, and production jobs to help support her growing family. How do they juggle busy careers and still carve out time for their kids — none other than a nanny!