How Do Kim Kardashian and Kanye West Make Their Marriage Work?
Kim Kardashian and Kanye West sometimes appear to be the perfect couple. The way that Kim has a twinkle in her eye whenever she looks at her husband, and those rare instances when Kanye's usually stoic face cracks a small smile when he glances at his wife is what makes us believe in love again.
For the most part, the pair seem to be a very happy couple. You can tell the two love each other very much. Due to the fact that they both have busy schedules and three kids (with a fourth one due any day now), it must be hard for them to keep the romance alive in their relationship. So, how does this controversial couple seem to make their marriage work so well? Sometimes they have to get creative because their relationship faces more hurdles than you may think.
Kanye West is there for Kim Kardashian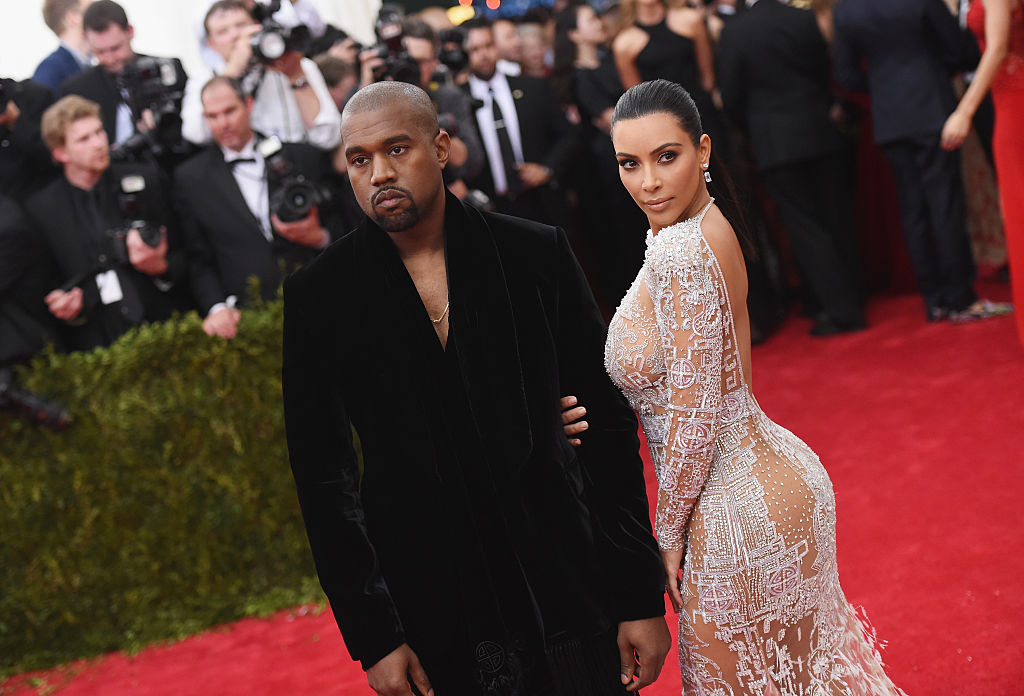 The couple may have millions of dollars in their bank account, but all of that fame and money can sometimes put you in danger. This was true for Kim in 2016 when a group of men held her at gunpoint at a Paris hotel. During the robbery, Kanye was performing at the Meadow Music and Arts Festival in New York. He was on stage performing when he got news about Kim's traumatic experience and immediately walked off stage to be with his wife.
Kim Kardashian supports Kanye West
While the robbery was hard on both of them, it seemed to take an especially hard toll on Kanye. Just a few weeks after the Paris ordeal, Kanye was reportedly hospitalized for exhaustion. Later, the rap superstar was officially diagnosed with bipolar disorder. Kim has been very supportive of his bipolar diagnosis and has stood by his side to help him cope with the mental illness.
"I think we're in a pretty good place with it now," the Keeping Up with the Kardashians star told Entertainment Tonight. "It's an emotional process for sure. Right now, everything is really calm. But we can definitely feel episodes coming, and we know how to handle them."
One of the things that have made them such a strong couple is the fact that they always stand by one another in their times of need.
Kim Kardashian and Kanye West get each other really nice gifts
When you are as rich as Kanye and Kim, it's nothing to shell out some serious dough and rent an entire island for your husband's birthday (yes, that actually happened). And while they are able to buy each other pretty much any expensive gift that you could think of, they sometimes choose to go the sentimental route when it comes to gift giving.
A perfect example of this is when Kanye let their daughter, North, use finger paints to decorate a handbag for Kim's 34th birthday present. The bag was an expensive Hermés bag that can cost anywhere from $10,000 to $100,000 apiece, but the fact that little north painted it all by herself, makes the bag priceless in Kim's eyes.
With such busy schedules and a hectic lifestyle, Kim and Kanye's marriage can be difficult to maintain at the time. However, the fact that they both mutually respect each other and are willing to go out of their way to make sure the other person feels safe and loved is what has made their marriage last for five years and counting. As long as they keep doing what they are doing, we suspect the happy couple will be together forever.