How Do Kourtney and Scott Co-Parent Their Kids?
Kourtney, the oldest Kardashian sister, and her former partner, Scott Disick, famously have three adorable children together. As parents to Mason, Penelope, and Reign, they must find a way to balance their busy lives as well as co-parent the children.
As anyone who has done it surely knows, co-parenting is anything but easy! Somehow, though, Kourtney and Scott find ways to make it work, as their three children are often seen having the time of their lives! Happy children are important, so let's take a closer look at the ways that Scott and Kourtney co-parent their kids.
Kourtney and Scott still consider each other to be family
While it is a known fact that they were never married, and they are no longer even a couple, Kourtney and Scott still consider each other to be family for the sake of their children. Nothing is harder on a child than having two parents who don't make an effort to get along, and Scott and Kourtney know this! For that reason, they are still very much a part of each other's lives, doing things such as vacationing together and going to dinner with each other. Wonderful!
They keep the lines of communication open
Scott and Kourtney are well aware of how important it is to communicate with each other on a regular basis, especially when it comes to their kids. They make the time to have regular face-to-face conversations, and never hesitate to send quick text messages throughout their busy days. Letting each other know what is going on in the children's lives as well as their own is of extreme importance and something that Kourtney and Scott take very seriously.
Scott and Kourtney are honest with the kids
Honesty is the best policy, and no one knows that better than two parents who are co-parenting! Kourtney and Scott do not keep secrets from the kids regarding their relationship with each other, as well as any relationships that they have with other people. They are honest about the fact that they were a couple for a long time, and things did not work out for them in the end. Scott and Kourtney allow their kids to ask questions regarding what happened so that they will always have an understanding of their family structure.
They spend plenty of quality time with the kids
Kourtney and Scott are often photographed spending quality time with the children, whether it be as a group or one on one. It could even be something as simple as everyone just getting some ice cream together! However, it still certainly counts as quality time, and it is extremely important. Quality time while co-parenting lets the kids know that even though the parents are not a couple, nothing will get in the way of their love for the children!
Scott and Kourtney put the kids first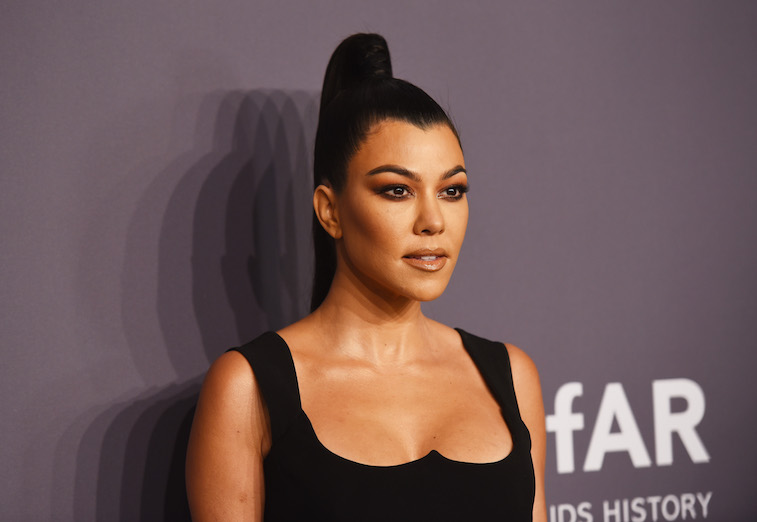 Above all, Kourtney and Scott know the importance of putting the children first. They know that they have to be strong role models, providers, and teachers for the sake of their children, and they will stop at nothing to make sure that they are doing the best that they possibly can! Both of them seem to be wonderful parents, always doting on their children, and making sure that they are as happy as can be! All of this proves what excellent parents Kourtney and Scott are to Mason, Penelope, and Reign. They truly love them, and it definitely shows!
Kourtney and Scott are excellent parents who go above and beyond to co-parent their kids. And, if they ever need advice or guidance, they can always go to Kris Jenner. She is the perfect person to help out, as she has done this many times herself!