How Do Will Smith and Jada Pinkett Smith Make Their Marriage Work?
For couples in Hollywood, it is hard to make a strong marriage last long. Especially if both of the people in the relationship are famous. With every tabloid spreading rumors and the long hours that are usually spent apart, most couples are lucky if they can make their marriage last for more than a few years. The sad reality is, that for any couple in Hollywood, the odds are statistically stacked against them.
Fortunately, statistics don't mean anything to Will Smith and Jada Pinkett Smith. They met at a time when they both had very prominent careers in Hollywood. And while they were thrown into a world where some of their peers were only staying married for months – or even only a few hours – they managed to make their marriage last for 21 years so far. So, how are Will and Jada able to make their marriage last while living in an environment that is filled with scandals and controversies? Here is what we know about the undying love of Will Smith and Jada Pinkett Smith.
Will Smith makes sure that Jada Pinkett Smith's needs are before his own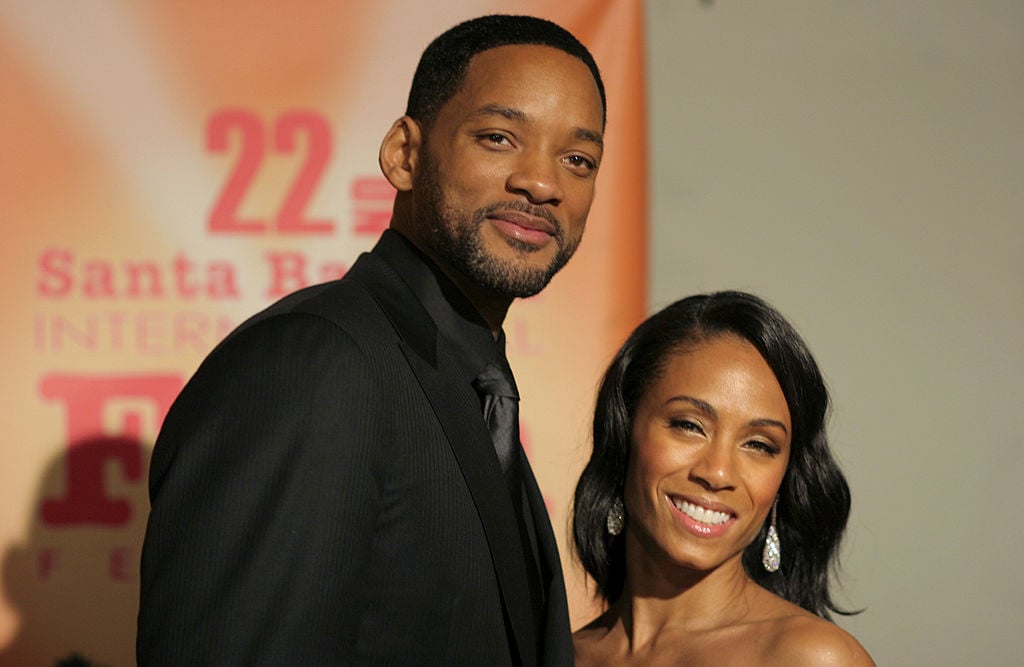 When it comes to the roles that he and Will and Jada play within their household, Will has no delusion about who the boss is. In a 2004 interview with People, Will had said: "Just like in my house when I was growing up, I knew that my mother was the center. If mommy is straight, then everybody else will be. I am very clear at home that Jada's physical, spiritual, mental health and comfort comes first."
The fact that he is willing to put his wife's needs before his own, is one of the things that has made their relationship so strong throughout the years.
Will Smith and Jada Pinkett Smith's kids make sure that their parents' relationship is strong
Back in 2013, Jada had done an interview with the HuffPost where she had said that she told her husband that "you can do whatever you want as long as you can look yourself in the mirror and be OK." She then went on to say that "Will is his own man. I am here as his partner, but he is his own man." A lot of people took that statement to mean that Jada was admitting that she and Will have an open marriage.
However, she quickly set the record straight in a Facebook post where she explained that in her relationship, she and Will don't cross certain boundaries because they have mutual respect and love for each other, and not because they have put down rules for each other to follow. At the end of her statement, she said "Here is how I will change my statement… Will and I BOTH can do WHATEVER we want because we trust each other to do so. THIS does NOT mean we have an open relationship… this means we have GROWN one."
So, contrary to other rumors that have been swirling around about the couple for the past two decades, Will and Jada have not seen other people while they were married. They do not cheat on each other, and just in case they ever get tempted, their daughter, Willow, has always been there to ensure that her dad doesn't have any "special friends" hanging around.
In a discussion that Jada was having on her an episode of her Facebook Watch series, Red Table Talk, Jada had talked about a time when Willow was around five years old and made it clear that she did not like other women hanging around her dad. "One of Will's co-stars was in his trailer," she was telling a group of ladies on her show. "And [Willow] came in there, and she jumped on her father's lap, and she looked at the co-star and said, 'My Mother's going to be here very soon.'" Will and Jada ended up laughing about the situation, but it just goes to show that even their kids are protective of their parent's relationship.
Will Smith and Jada Pinkett Smith are more than just "husband" and "wife"
Last year, Will went on TIDAL's Rap Radar podcast and explained that he no longer refers to Jada as his wife. Instead, he only refers to her as his "life partner." He then had talked about the fact that they have reached a point in their relationship where they have realized that no matter what, they will be together for the rest of their lives. "There is nothing she could do –ever– nothing that would ever break our relationship."
Will and Jada have one of the longest lasting relationships in Hollywood. It seems like the reason that they are able to make their relationship work so well is that they always put their family's and their partner's needs before their own. They also have a mutual trust and respect for each other that only allows their love to grow with each passing day.