How Does Brody Jenner Really Feel About That Kaitlynn Carter and Miley Cyrus Kiss?
Brody Jenner and Kaitlynn Carter were seen trying to work on the marriage on The Hills: New Beginnings. Their marriage is now over and Carter was seen kissing Miley Cyrus. How does Jenner really feel about that? Here is everything you need to know.
Miley Cyrus and Kaitlynn Carter were seen kissing
News broke that Kaitlynn Carter and Brody Jenner broke up after getting married in 2018. It was also revealed that they weren't legally married.
Miley Cyrus and Carter were seen kissing not long after that while on vacation together. Cyrus also released a statement through her rep about the end of her relationship with her husband, Liam Hemsworth.
"Liam and Miley have agreed to separate at this time. Ever-evolving, changing as partners and individuals, they have decided this is what's best while they both focus on themselves and careers. They still remain dedicated parents to all of their animals they share while lovingly taking this time apart. Please respect their process and privacy," claimed the statement.
There was a question of what kind of relationship Carter and Cyrus have after their breakups. A source claimed they're just "having fun," according to People.
He reportedly doesn't care about the kiss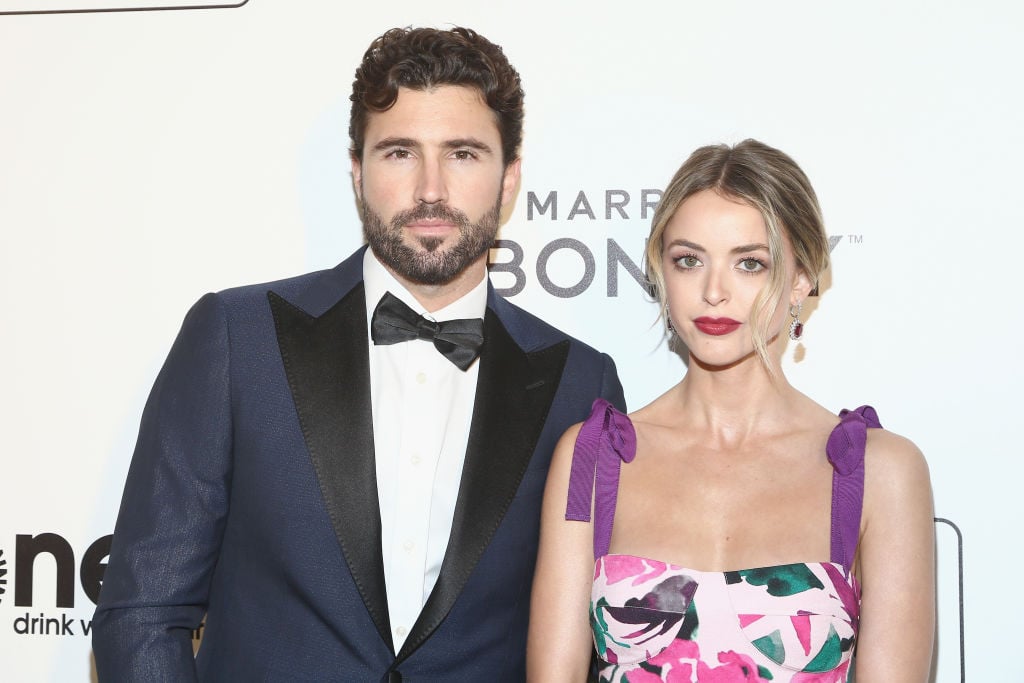 At first, it seemed like Jenner might have been upset about the kiss. He posted a picture on Instagram at a beach with the caption, "Don't let yesterday take up too much of today."
Brandon Thomas Lee commented, "Let's round this scandal out and post a pic of us making out." Jenner replied back, "Watch out! Pics of Liam and I holding hands on the beach coming soon." Cyrus chimed in with, "Go take a nap in your truck and cool off #HotGirlSummer."
The reality star is reportedly moving on and not really looking back. A source claims that although others noticed the kiss he doesn't care.
"Brody doesn't have a care in the world right now," a source told People. "He and Kaitlynn have been over for a very long time. He honestly could not care less about what she's doing."
The source went on to talk about the new woman in his life, Josie Canseco. "He and Josie are hooking up, and he's living it up," said the insider. "His relationship with Kaitlynn was toxic, and he hated his life with her."
They reportedly had problems for years
There was also a reason given behind their destination wedding that didn't lead to a legal marriage. "Their wedding day was this obligatory thing he felt he had to do, but they were already miserable," said the source.
The mysterious insider then said, "Brody and Kaitlynn have had issues for years. It is no secret amongst those who knew them. And the show was not good for them." Apparently, they were living separately before doing the show.
"It got so bad that Kaitlynn had actually moved out before they started filming, but then moved back in," continued the source. "Doing The Hills magnified a lot of things in their marriage and it became clear that it wasn't going to work. They both knew it."
Fans will have to wait to see how the show will cover their breakup next season if he returns. It sounds like both of them are moving on from their relationship.