How Does Kim Kardashian Really Feel About Kanye West's Sunday Service?
Kanye West has started a new journey in his life. It's not about music or awards or being rich and famous. Kanye's latest project is almost the opposite of all of that. With Sunday Service, the singer has created a gathering where friends and family come together in a casual, spiritual setting. Though music is front and center, it's not a concert or festival, but yet, it's not quite a church.
Sunday Service has become a regular event for the Kardashian family and has attracted many celebrities, including David Letterman, Courtney Love, Orlando Bloom, and Katy Perry. But what exactly is Sunday Service and what does Kanye's wife, Kim Kardashian, think of it?
What is Kanye's Sunday Service?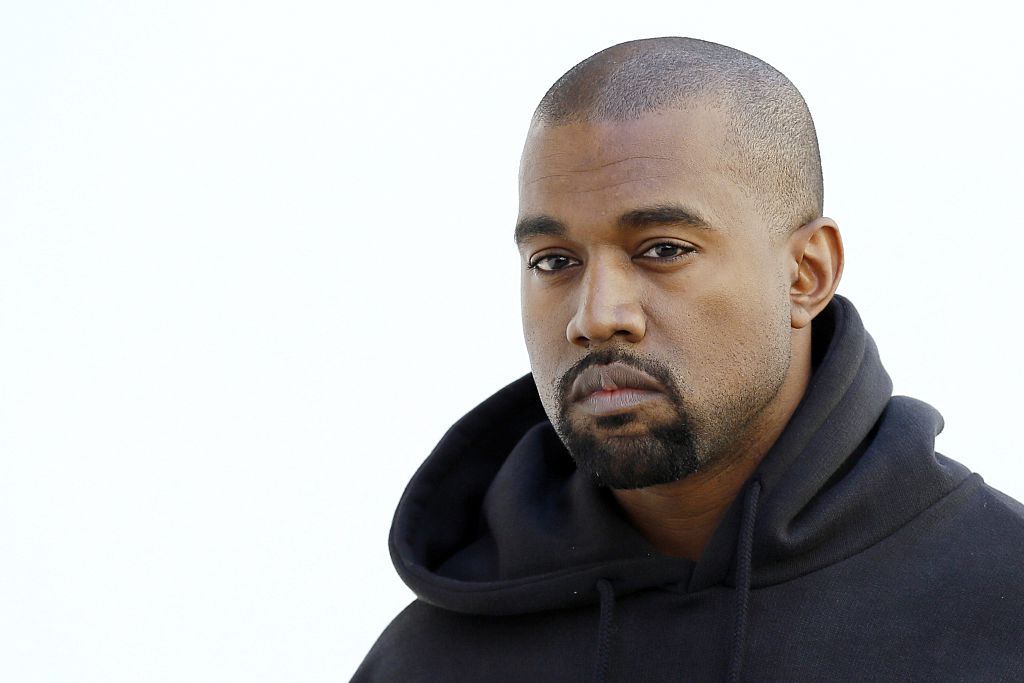 For most people, the term "Sunday Service" represents Sunday sermons, hymnals, and Sunday School classes. Kanye's version of Sunday Service brings elements of the traditional Sunday Service but with a touch of Kanye flair.
The Grammy-winning rapper has delivered Sunday service weekly since January. Each Sunday, Kanye gathers friends and family to participate in a service that Kim calls "a healing experience." She told Jimmy Kimmel on a recent visit to the show: "There's no praying, no sermon, no word. It's just music and it's just a feeling."
While Kim said that there is no religion involved, sister Kourtney Kardashian did step in to say that it is a Christian event and they do sing gospel. But this doesn't mean that other religions are not welcome. Kim told Elle magazine that some of her friends who are Jewish have attended the event. Kourtney's best friends who are Muslim also attend Sunday Service.
Khloe Kardashian explained: "We have so many friends that maybe feel a little too judgmental when they go to church or something like that. When they come here they feel so free and safe, is what everybody says. And you have a great time. It's a beautiful way to start your week."
Is Kanye West's Sunday Service a concert?
Kimmel joked with the girls that Sunday Service almost sounds like a concert. But that's not what Sunday Service is about. The event is invite-only and is frequently held in new locations. Attendees must sign a non-disclosure agreement before they can attend Sunday Service.
The entire Kardashian family usually attends the event and the couple's daughter North is frequently seen dancing to the gospel. A source told E!: "It's a very inspirational service where people come together to share music and prayer. There's a great energy and vibe being out in nature. It's unlike anything else and friends and family have reacted very positively."
What does Kim Kardashian think of Kanye West's Sunday service?
During a recent interview with Elle, the magazine asked if they could talk about church. Kim's publicist quickly responded, "No," but the reality star was open to the discussion. When asked what she thought about her husband's upcoming Coachella performance, she responded: "I'm so excited to be a part of it for the first time. And [the church], it's honestly more like a healing experience for my husband."
Kim continued by talking about how her husband believes in Jesus and how the whole thing is a very "Christian, spiritual experience." As for Sunday Service being a "healing experience," this likely refers to her husband's struggle with Bipolar disorder.
Kim has been open about West's struggle to come to terms with the diagnosis. She also said that medication is not good for her husband because it changes who he is. For the couple, they are focusing on what Kanye's triggers are. It appears that this spiritual service is just what the doctor ordered.