How Does Kourtney Kardashian's 'Poosh' Site Compare To Her Sisters' Successful Brands?
Everyone knows that the Kardashian family has been very successful with their own business ventures over the years.
From Kylie Jenner's continuous success with Kylie Cosmetics and Kim Kardashian's beauty company reaching new heights every day, this famous family definitely knows how to appeal to the masses.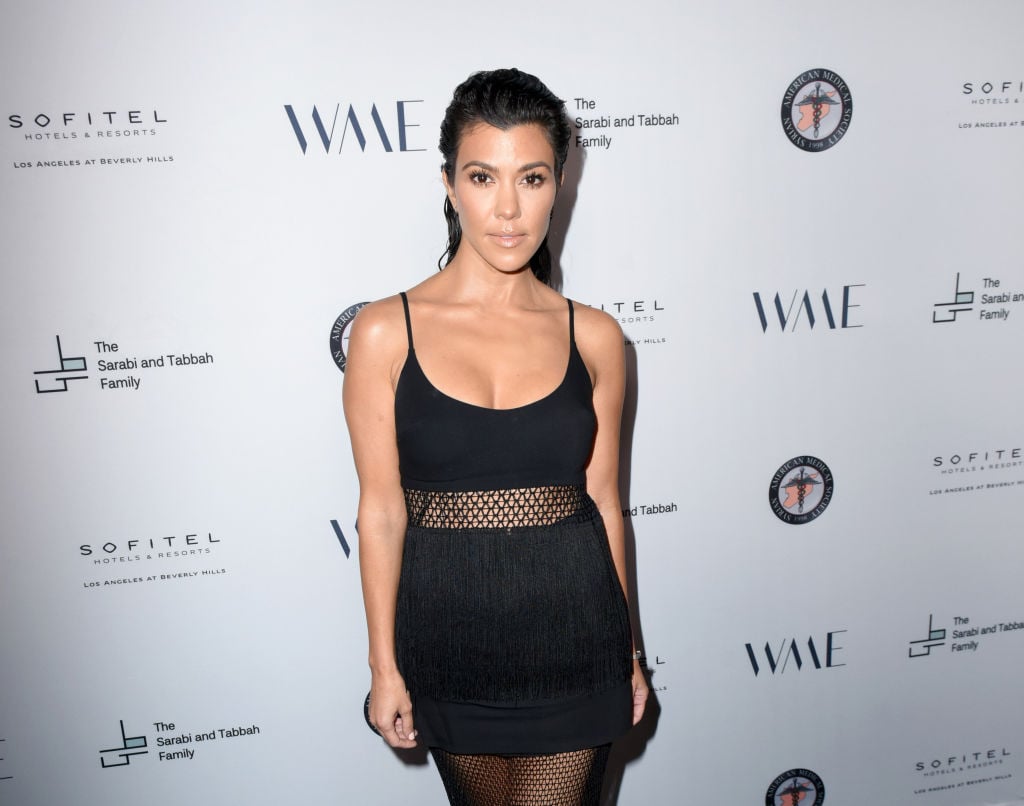 While Kylie Jenner, Kim, and Khloé Kardashian have all found success with their own brands, Kourtney is slowly but surely catching up to her sisters.
The eldest Kardashian sister recently launched her own lifestyle site Poosh and though she hasn't been too successful with it, is there still a chance it could land on the same level as her sisters' brands?
The site isn't doing as well as Kardashian had hoped
It's been a few short months since Kourtney Kardashian officially launched, Poosh, a lifestyle website that talks about everything from beauty and wellness to fashion and lifestyle.
Along with being a one-stop-shop for all things that fit under the lifestyle sector, Poosh also features a shopping section where readers can purchase everything from home decor to snacks to beauty products.
While some of the home pieces are thousands of dollars, with one couch being $3,000, some of the beauty products Kardashian features are super affordable.
Though the site was expected to take off the minute it was launched, sources have recently revealed that that has yet to happen.
It turns out that unlike her sisters' successful brands, Kourtney Kardashian is having a hard time garnering buzz around her site.
According to Radar Online, "Kourtney doesn't understand why Poosh isn't taking off like she was hoping."
While many consumers aren't able to afford the luxury lifestyle Kardashian is selling on her site, the reality star is actually blaming her mother for her brand not taking off as she had hoped.
Kardashian feels as though her mother is more focused on creating buzz around Kim Kardashian and Kylie Jenner's makeup brands and is putting her site on the backburner.
"She is blaming Kris," the insider continued. "She thinks Kris has focused so much of her time and energy into Kylie and Kim." In Kourtney Kardashian's eyes, Jenner has "completely neglected her."
Lifestyle sites aren't known for lasting long
Even though Kourtney Kardashian's brand hasn't been as successful as her younger sisters', lifestyle sites are prone to losing their appeal after a while.
Even though many of us love reading up on Kardashian's newfound Keto recipes and getting our endless list of food, kids, beauty, and fashion questions answered, many lifestyle sites tend not to last very long.
We're not saying Kourtney Kardashian doesn't have the audience because there are thousands of people who are interested in learning all there is to know about the reality star and her family.
However, fellow celebrities such as Blake Lively, who also had a lifestyle site, eventually put an end to their sites soon after their launch.
"We launched the site before it was ready, and it never caught up to its original mission: It's not making a difference in people's lives, whether superficially or in a meaningful way," she told Vogue. "And that's the whole reason I started this company, not just to fluff myself, like, 'I'm a celebrity! People will care what I have to say!' It was so never meant to be that, and that kind of became the crutch."
We're not saying Kourtney Kardashian doesn't have what it takes to create a brand that lives up to her sisters, but sometimes, projects we are certain will be successful end up not living up to our expectations.
Though her site has hit a rough patch, let's hope it will start to garner the buzz Kourtney Kardashian has been hoping for in the upcoming months.