How Does Kris Jenner Really Feel About Being a Momager?
At the head of it all is Kris Jenner, the woman who has become known as her family's 'momager' and is responsible for the Kardashians' fame.
The Kardashian family has been in the spotlight since 2007, ever since Keeping Up with the Kardashians first premiered on the E! network.
The show has gone on to inspire numerous other businesses, from cosmetics to shapewear, and these days, the Kardashian family is more famous than ever. At the head of it all is Kris Jenner, the woman who has become known as her family's "momager."
While some people can't stand Jenner and others love her, Jenner has earned a place in pop culture history regardless of it all.
Read on to learn how the term "momager" came to be, how Jenner feels about the title, and how fans feel about the way she manages her family.
How did Kris Jenner become a 'momager'?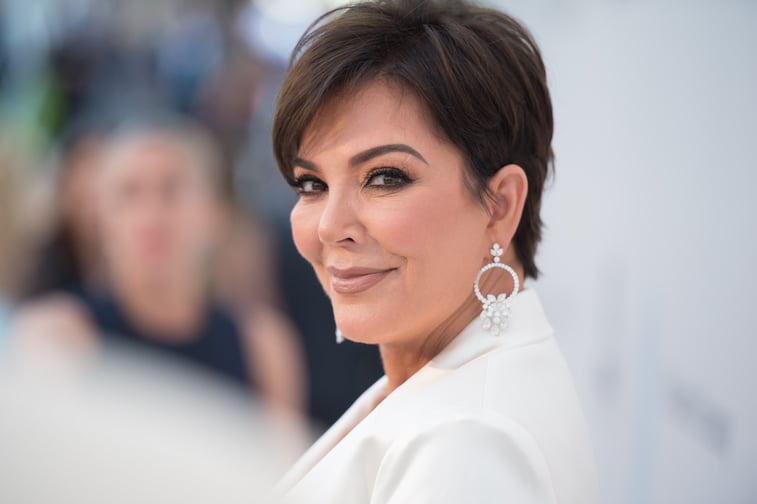 It all started when Kris Jenner (then Kris Kardashian, a divorced mom of four) married Caitlyn Jenner, who was known as Bruce Jenner at the time.
Recognizing that her family needed additional income if they were to thrive, she started managing Caitlyn Jenner's career, booking motivational speaker gigs and promoting a line of exercise equipment. From there, Kris Jenner decided that her family would make the perfect basis for a reality show, so she sold the concept to E!, and it was picked up as Keeping Up with the Kardashians. 
After the family's reality show debuted, the business ventures followed not long after. The Kardashian clan started affiliating themselves with fragrances, clothing brands, and much more — and all with Kris Jenner at the helm, managing her daughter's careers expertly.
Ultimately, Jenner started going by the title "momager," indicating that she handled the duties of both a mother and a manager for all of her six kids.
What does Kris Jenner think about the 'momager' title?
While the term "momager" has come to take on a rather mixed meaning in the years since Jenner popularized the title, with many believing that it is shorthand for an overbearing stage mother, Kris Jenner herself couldn't be happier about being a momager.
In fact, she trademarked the term in 2019 and has never had a problem with any of the characterizations. 
Really, there's no reason why she should take issue with the title. After all, she takes home a hefty cut of every one of her children's businesses, including the billion-dollar Kylie Cosmetics empire and Kim Kardashian's KKW Beauty makeup line.
If anything, Jenner has completely owned the title and doesn't mind taking a good bit of the credit for her family's continued success. Without a good managing force at the helm, it is quite possible that the Kardashians would have faded into obscurity many years ago — now, they are dominating the pop culture landscape.
Keeping their mother as their manager allows the Kardashian siblings to maintain a tighter family circle as well.
What do people think of Kris Jenner?
Being the original "momager" means that Kris Jenner has suffered a good bit of negative publicity. Many critics believe that Jenner is too business-minded and uses her children as leverage to move higher up the social ladder. Some have gone so far as to call Jenner a "toxic mom," accusing her of faking certain family situations to be more interesting on TV. 
It's water off a duck's back for Kris Jenner, however, as her empire continues to grow bigger and bigger. Her family clearly loves and supports her, and have credited her with much of their success.
In fact, in a 2015 Mother's Day post, Kim Kardashian posted a heartfelt message to her mom, saying that everything she is, she owes to Kris Jenner.