How Does Tarek El Moussa Feel About Ex-Wife Christina's Pregnancy?
When Flip or Flop premiered on HGTV six years ago, no one could have guessed the direction it would go. The stars, Tarek El Moussa and Christina Anstead, once a happy couple, have now gone their separate ways.
Anstead is starting her new life, with a new husband, and a new baby on the way. How does this make El Moussa feel? His reaction isn't what you'd expect.
Who are Tarek El Moussa and Christina Anstead?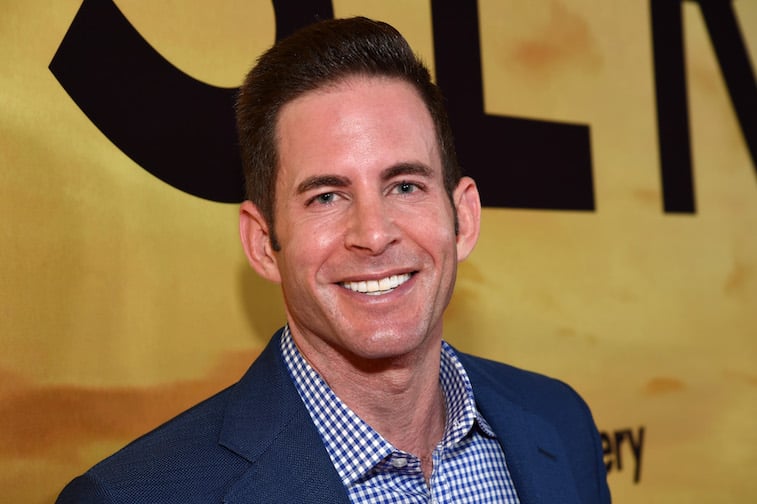 El Moussa and Anstead once shared a life that not only included two children, daughter Taylor and son Brayden, but also a TV show called Flip or Flop. The couple showed America how they were able to find homes in a desperate situation, and turn them into someone's dream home in order to make a profit.
Unfortunately, they weren't able to do the same with their marriage, and the couple divorced in Season 7. The show continued, although El Moussa and Anstead headed in different directions with their lives.
After a year of dating, Anstead married British TV host, Ant Anstead, and now they are expecting their first child together.
How does Tarek El Moussa feel about his ex-wife's pregnancy?
El Moussa told Hollywood Life that he's excited for the arrival of Anstead's new baby. "The kids and I are excited, you know," El Moussa said. "I think overall it's great for them. And I'm glad she's happy, and I'll do everything I possibly can to be as great as I can be to her kid."
It takes a lot of maturity to have this kind of attitude around an ex's happiness, but as El Moussa explained, it's not all about him, or even Anstead. It's about their kids. He continued, "At the end of the day, her son is going to be the brother of my kids."
He has a great point, and one that more divorced parents should take when a new sibling is introduced into the situation. That baby is going to take a special place in all of their lives, and it's great to know that El Moussa supports the situation.
How has life been for Tarek El Moussa since the divorce?
We know that Anstead seems to be moving forward and finding happiness in her new relationship, but how is El Moussa doing since the split? "Everything is good, everything is great," El Moussa told Hollywood Life. "I love where I live, my kids are super happy."
Anstead and El Moussa split time with their kids, so they can both take an active part in their childhood. When the kids spend time at El Moussa's home, he has a great support system to help out.
"I have an amazing nanny, who they just adore," El Moussa said. "My mom and dad are there all the time. Every Wednesday my entire family comes over. We have family dinner night. We're just a super close family."
He finished the interview by reminding everyone of a really good point. "The kids are loved, and that's all that really counts. That's all that matters."
In addition to his happy family life, El Moussa's career seems to be going really great as well. He has a new solo TV series coming out called Flipping 101 w/ Tarek El Moussa. The show will allow El Moussa to mentor people that are just starting out in the real estate world. It's currently slated for 14 episodes and will premiere sometime in early 2020.
Flip or Flop is continuing on as well, with the eighth season coming out this August 1. The show will still include El Moussa and Anstead, along with her new husband. In addition to real estate, fans are eager to see how the exes have adapted to their new family dynamic.