The Queen Celebrates Her Birthday in April and June: How the Festivities Are Different
In true royal fashion, Queen Elizabeth has two birthdays — yes, two. Thanks to an old tradition, Her Majesty celebrates her real birthday in April and then again in June. However, celebrations for her actual birthday look a lot different from the annual June festivities.

Up ahead, find out how the queen celebrates her two birthdays.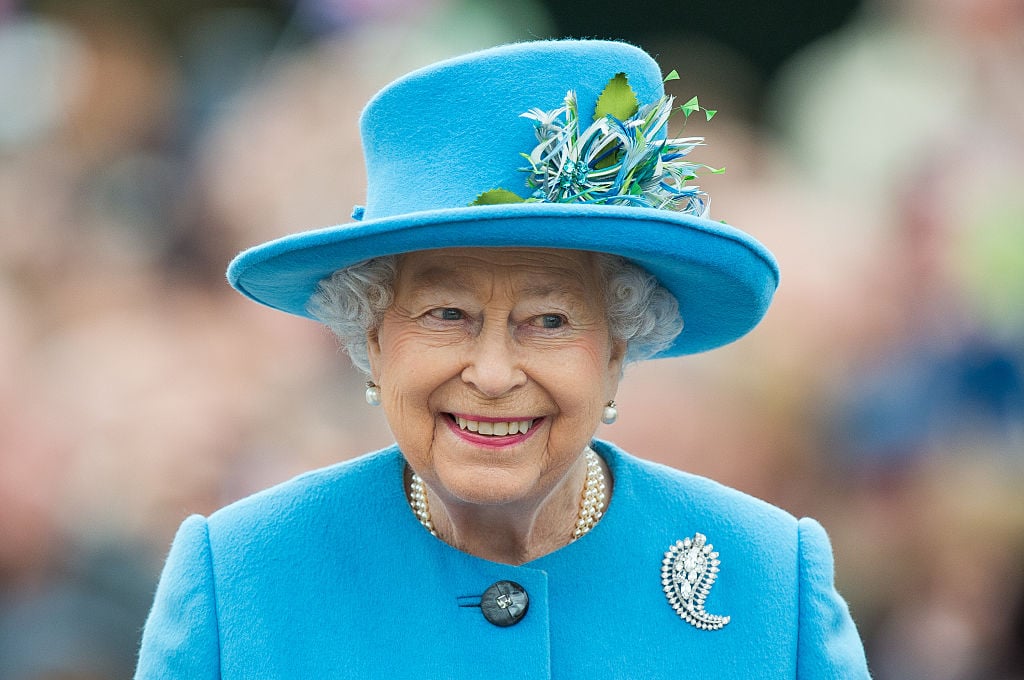 How does the queen celebrate her birthday in April?

Queen Elizabeth was born on April 21, 1926, which makes this year her 93rd year. How remarkable is that?! Last year, the United Kingdom's longest reigning monarch celebrated her birthday in April with a celebration at Royal Albert Hall. The star-studdent event saw performances by Kylie Minogue, Shawn Mendes, Sir Tom Jones, Sting, Shaggy, and other artists from Commonwealth countries. However, her 92nd birthday party was in honor of the Queen's Commonwealth Trust and not a good example of how she usually spends her April birthday.

With two birthdays to look forward to every year, the queen prefers to spend one (her real birthday) in private. Her quiet celebration is usually celebrated at home with members of her family. However, she will sometimes participate in a walkabout on big birthdays like her 80th.

Despite usually keeping quiet on her April birthday, some traditional celebrations still occur. At midday on the 21st, a 21-gun salute takes place in Windsor Great Park, a 41-gun salute takes place in Hyde Park, and a 62-gun salute occurs at the Tower of London.

How does the queen celebrate her birthday in June?

Queen Elizabeth's April birthday typically looks much different than her one in June. For starters, her June birthdate changes every year. According to the royal family's website, Her Majesty's June birthday is a public holiday and typically falls on the second Saturday of the month.

Why does the queen have two birthdays? In the royal family, it is a tradition for a monarch to celebrate their birthday in the summer, since the weather in England is usually nicer. However, if they weren't born in the summer (or late spring), they will simply choose a second birthday and celebrate both. The second Saturday in June isn't quite yet summer, but it's close enough.

The queen's — or any monarch for that matter — June birthday requires a lot more planning and public participation. Also known as Trooping the Colour, the day's festivities date back to the 17th century and consist of a parade with members of the British and Commonwealth armies, the Household Cavalry (the horse guards), 400 musicians, and a royal procession.

In addition to a parade, the queen also spectates a gun salute. Following the procession, she and her family members head over to Buckingham Palace for a 41-gun salute by the King's Troop, which takes place in Green Park.

For the grand finale, Her Majesty and her family members make their way up to the Buckingham Palace balcony for a Royal Air Force flyby, also known as a flypast in England. The patriotic gesture incorporates the colors of Britain's flag (blue, red, and white), too. Talk about moving!

Check out The Cheat Sheet on Facebook!