How Drew Barrymore Keeps It 'Real' On Instagram
Drew Barrymore is one of the most beloved stars in the world. She grew up before people's eyes as a child star, acting in films such as E.T. and went on to experience several career resurgences.
Barrymore has been a romantic comedy queen and a powerful dramatic actress. But these days, she focuses most of her day-to-day efforts on her businesses, including Flower Beauty, her very own cosmetics brand.
One thing that Barrymore has never been afraid of is being very upfront and honest with her followers on social media and loves to share candid moments from her life. In April 2019, Barrymore sat down with Jimmy Fallon and dished on why she thinks it's important to be transparent with her followers.
Drew Barrymore doesn't mind looking less than perfect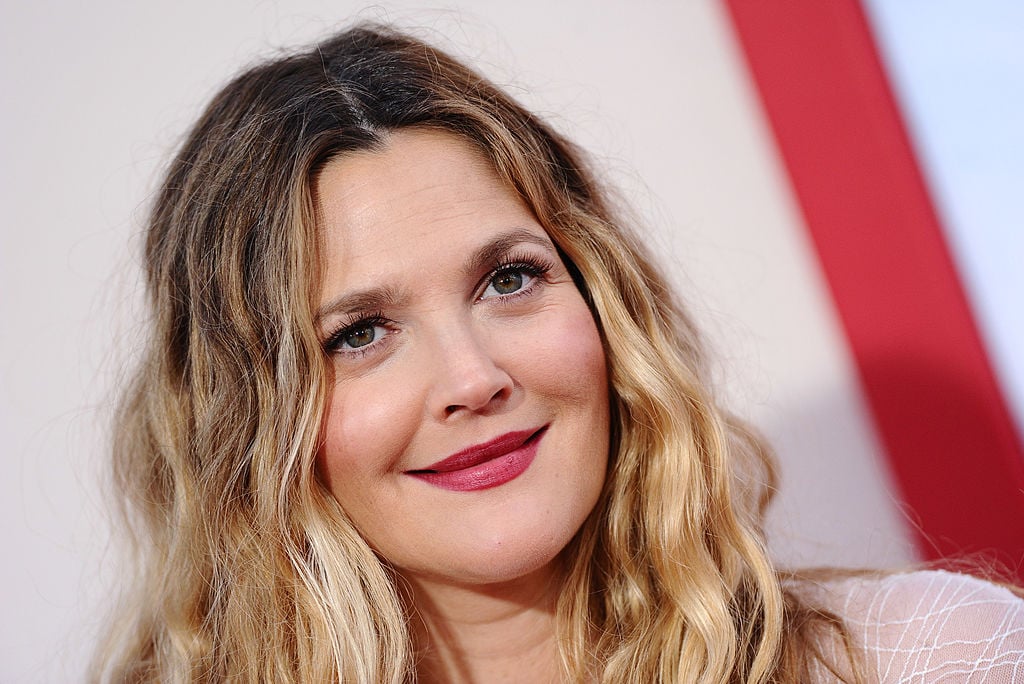 While most celebrities don't like to be seen looking anything less than amazing, with perfectly done hair and full faces of makeup, Barrymore is just the opposite. Even though she is a natural beauty, Barrymore doesn't shy away from sharing realistic, everyday selfies on Instagram.
She has shared snapshots of her makeup-free face, with gray hairs visible and bushy eyebrows, captioning the photo "base and brows needed."
Barrymore always adds an element of humor to her honest posts. She once shared a selfie revealing that she suffers from hormonal acne, wearing a full-face mud mask to try and clear up her skin. She also has been known to post sweaty snapshots of her post-workout glow, a far cry from the perfectly posed images that many celebrities add to their social media accounts.
Barrymore's followers frequently comment on her posts, thanking her for being so open and transparent. It undoubtedly helps to create a connection to her fanbase, who has supported her all throughout her journey.
Drew Barrymore talks honestly with her kids
Barrymore and her ex-husband, Will Kopelman, share two daughters: Eldest daughter Olive was born in 2012 and her younger daughter Frankie was born in 2014. Although Barrymore and Kopelman separated in 2016, the two continue to co-parent their young children and keep the focus on them.
Barrymore prefers to keep her children out of the spotlight, she does enjoy talking about her life as a mom. She talks frequently about the difficulties of balancing work with being a mom, and how hard mothers can be on themselves.
Although she doesn't post many photos of her daughters on Instagram, she does share images of her "real" life as a mom. Barrymore is also careful about the image that she presents to her daughters, teaching them that growing old is a "luxury" and that she wants them to be at peace with who they are and not necessarily what they look like.
Why does Drew Barrymore stay so open with her followers?
In the spring of 2019, Barrymore sat down with Fallon to discuss her approach to social media. Fallon held up two photos of Barrymore that she had previously shared to her Instagram — the first photo featured the actress in full hair and makeup, looking pristine and polished. In the second photo, she wore no makeup and looked tired and worn down from a long day of work and motherhood.
Barrymore stated that she believes in always portraying real life on Instagram, and that reality rarely looks like immaculate studio portraits. She acknowledged that while it is important to "celebrate" the beautiful moments, most people can relate a good deal more to the tough, glamour-free shots. Doubtless that her no-nonsense approach to social media helps to keep Barrymore relevant and popular year after year.