Here's How the Duggar Daughters Really Feel About Growing Up With Such Suppressive Rules
It's hard to deny that the Duggar children, who formerly starred in TLC's 19 Kids and Counting and currently star in Counting On, were raised in a very strict household. Their parents, Michelle and Jim Bob Duggar, had very strict rules the boys and girls had to follow, and some were borderline suppressive. And back in 2014, Jill and Jessa revealed how they really felt about being raised in such an intense household.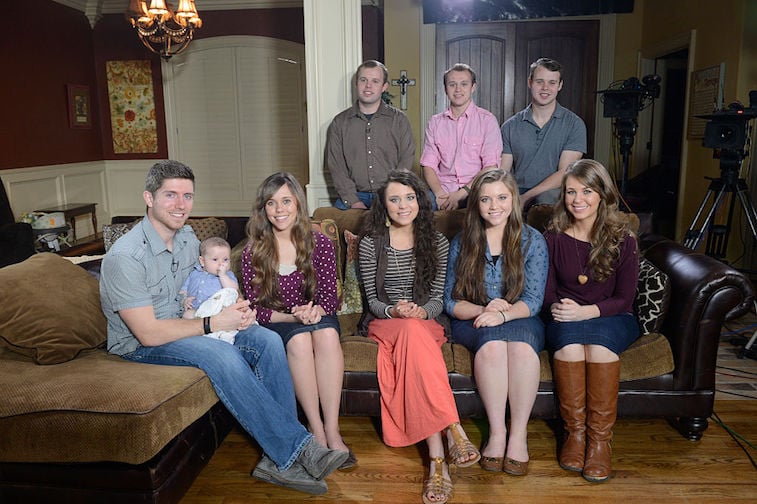 The Duggar family doesn't believe in pre-marital sex, dancing, or modern music
When it comes to the Duggar household, God is first. The Duggars don't participate in anything that God wouldn't approve of. And the Bible says that sex is meant for one life partner only, which means the Duggars are not allowed to engage in sexual activity until they're married. To help prevent this, the Duggars aren't allowed to have chest-to-chest contact until marriage, since it can unlock feelings of temptation. The Duggar's parents must always be cc'd on text messages, and all dates require a chaperone at all times.
The Duggars avoid temptation in other ways, too. According to E! News, they don't dance, since dancing can be too sensual. They also don't listen to modern music. Jessa Duggar told E! that modern songs are usually "promoting sex, drugs, all that type stuff."
The kids are not allowed to move out of the house until they're married
Michelle and Jim Bob Duggar keep a close eye on their children. And to make sure the kids don't do anything to stray from God, their parents don't allow them to leave the house until they're married. Jana Duggar, the oldest Duggar daughter, is 29. However, since she hasn't married, she's still living at home and even shares a room with her younger sisters. Jana doesn't work, since the Duggar women don't go to college or hold jobs.
They can't go to the beach or read romance novels
Other interesting things that are off limits to the Duggars are beaches and romance novels. Though the Duggars are allowed to wear swimsuits, going to the beach means too many eyes on the girls, and Michelle says it's just too difficult for boys to keep their eyes off the girls in bathing suits. Michelle and Jim Bob decide that beach vacations would be out of the question. The children also aren't allowed to read romance novels, since they tend to have explicit scenes. It's another way to avoid any temptation.
The sisters said they wouldn't choose to live their lives any other way
Although the rules seem difficult to comprehend for a modern American, Jill and Jessa told E! News that they wouldn't want to live their lives any differently. "In today's day and time, it's a little bit strange to be in our early twenties and have not had sex," Jessa Duggar said in 2014. "But it's how our parents did it." The girls also said they approve of their parents chaperoning dates, since being alone with men can put them in "moral danger." Since the Duggars weren't raised any other way, their dedication to God is all they know, and it seems to work for their family.
Check out The Cheat Sheet on Facebook!