How Dwayne 'The Rock' Johnson Went from WWE Star to One of Hollywood's Highest-Paid Actors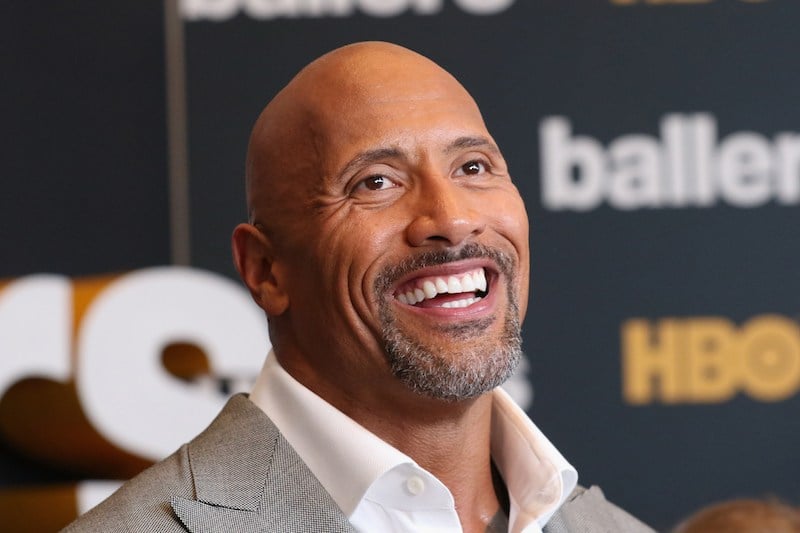 Today's young movie lovers know Dwayne "The Rock" Johnson as the star of some of their favorite action and comedy films like Jumanji: Welcome to the Jungle, The Fast and the Furious franchise, and Baywatch. But anyone who followed World Wrestling Entertainment (WWE) from 1995 to the early 2000s knows "The Rock" as a Smackdown! competitor and successful wrestler.
Fast forward to 2018 and Johnson is the second highest-paid actor in Hollywood following George Clooney. So how did he transform himself from the ring to the big screen?
Johnson started his athletic career as a football player
Johnson started as a high school football star whose promising prospect earned him a scholarship to play Division I at the University of Miami. While he only started once, he was part of the 1991 championship team and played in 39 games throughout his college career.
Johnson's career followers predicted he could have had a fairly successful NFL career had he not seriously injured his shoulders and back playing for the Miami Hurricanes. Instead of attempting to play in the NFL, Johnson played for the Calgary Stampeders in the Canadian Football League.
"The dreams I had, they're dashed," he told The Hollywood Reporter later. "There is no more football. My relationship was crushed. That was my absolute worst time." Johnson made just $250 a week in the CFL.
Wrestling was actually a family business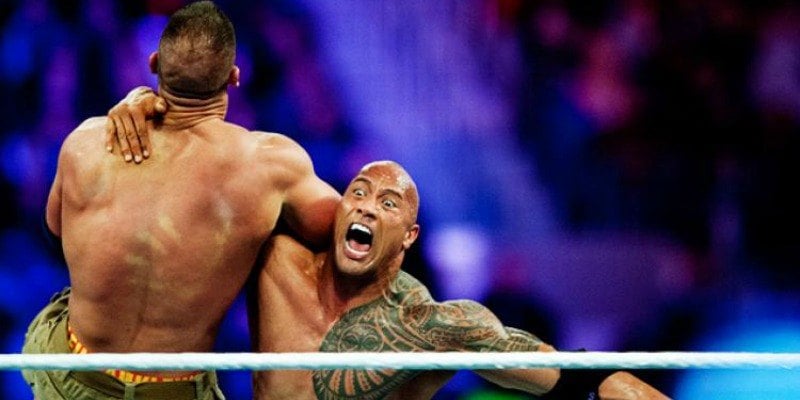 After two months of a failed football career, Johnson explored the idea of wrestling. His father, "Rocky Johnson," was a professional wrestler, as was his maternal grandfather, "High Chief" Peter Maivia. Rocky Johnson was a member of the World Tag Team through the WWF and his cousin, Savelina Fanene, is a wrestler in the WWE who goes by "Nia Jax."
Before he gained fame as "The Rock," Johnson went by "Rocky Mavia," a combination of both his father and grandfather's wrestling pseudonyms. "Rocky Mavia" debuted on Monday Night Raw on the WWE and quickly gained name recognition despite his amateur status. Johnson became part of the Nation of Domination in the late 1990s and began to call himself "The Rock." While announcers continued to incorporate "Mavia" into Johnson's name, "The Rock" would ultimately stick for generations to come.
Johnson went on to win the WWE heavyweight title six times, secure the tag-team title five times, and gain recognition for his signature moves like "The Rock Bottom" and "The People's Elbow." He became known as one of the WWE's best wrestlers and performers of all time and gained Hollywood recognition by hosting Saturday Night Live. Critics would later call this moment one of his most important in his Hollywood transition.
Johnson made his feature film debut in 2001
The Mummy Returns and its sequel The Scorpion King put Johnson on the map as a feature film actor. He showed his comedy prowess with 2003's The Rundown and later in The Game Plan and Get Smart. Rolling Stone acknowledge Johnson's hard work and knack for acting on the silver screen.
"The Rock has a flair for action and comedy; he's a real movie star," the magazine wrote in 2003.
Johnson finally found his money-making franchise when he was cast in the Fast and the Furious series in Fast Five. He had the opportunity to work again with Universal, the studio that first cast him.
"They were the first studio to believe in me when I was making the transition … into acting and helping me create opportunities," Johnson said.
Johnson cites social media as his money maker
Johnson banked $124 million pretax in 2018, tallying the largest-ever acting take-home from front-of-camera roles in Celebrity 100 history thanks to Jumanji. While his roles in the ongoing Fast and the Furious franchise and ventures into comedy with big names like Kevin Hart help, it's Johnson's social media following he thanks.
His huge social following helps him negotiate extra figures into his standard contract since Johnson himself is a huge promotional tool for his movies.
"Social media has become the most critical element of marketing a movie for me," Johnson told Forbes. "I have established a social media equity with an audience around the world that there's a value in what I'm delivering to them."
Johnson does more than just promote his movies. He delivers inspirational workout videos to his 113 million Instagram followers and shares "I'm just like you" moments with his 58 million Facebook fans through his "cheat day" pancake stacks.
Johnson revisits WWE from time to time
Johnson has made sporadic visitations to the WWE world, including his 2011-2013 WWE feud with John Cena and an appearance on the 2015 Royal Rumble. He doesn't do it for the money, though, accepting that he makes enough of that at the box office.
"I'm back, not for money, not because I like being on the road, but because I love the business," he said.
 Doing what he loves has seemed to work well for Johnson, giving him a rock-solid career start and the reputation to switch up what he chooses to do — at any cost.
Check out The Cheat Sheet on Facebook!