How Ellen DeGeneres Discovered She And Kate Middleton Are Actually Related
These days, people are able to trace their roots back pretty far. It used to be that you had to dig pretty deep to discover who your very distant relatives were, but luckily, we can now spend a few hours on the internet and find out things about our families that we never before knew. And if you're Ellen DeGeneres, you might find out you're related to Kate Middleton.
Has Ellen DeGeneres met any of the royals?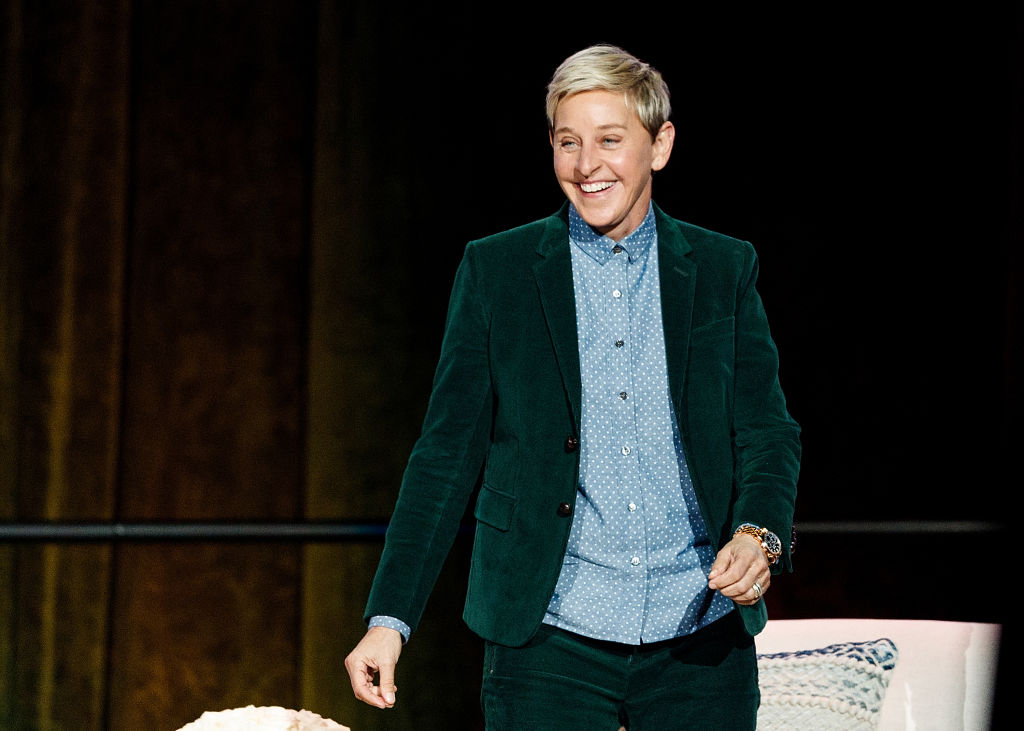 DeGeneres is an amazing person as we all know, but unfortunately, she hasn't crossed paths with many of the royals. She was lucky enough; however, to see Prince Harry, Meghan Markle — and even baby Archie — according to Page Six. The visit happened over the summer, with DeGeneres saying that she felt fortunate to be able to hold the new baby, and also that Duchess Meghan and Prince Harry are "sweet" and "down to earth."
It actually wasn't the first time that the talk show host met Markle, PopSugar reports. DeGeneres was actually the person who convinced the former Suits actress to adopt one of her rescue dogs.
This summer was the first time that she met all of the Sussexes. She must have taken an extreme liking to the family because it wasn't long after the meeting that DeGeneres was jumping to the defense of the duke and duchess when they were heavily criticized for their frequent use of private jets.
Are any other American celebrities related to members of the royal family?
If anyone is wishing that they will one day find out that they are, in fact, related to the royals, they certainly should not give up hope! There is a long list of celebrities who have ties to the House of Windsor, as reported by Marie Claire. So, who is lucky enough to have a "Cousin Charles" or perhaps even an "Auntie Queen Elizabeth"?
Hilary Duff and the queen are actually 18th cousins. In addition to that, Ralph Fiennes and Prince Charles are 8th cousins, and Madonna is a 9th cousin once removed of Camilla Parker Bowles. George Bush is a distant relative of Princess Diana and even Paris Hilton is related to Queen Elizabeth.
How did Ellen DeGeneres discover that she and Kate Middleton are actually related?
So, how was it that DeGeneres made the wonderful discovery that she is a distant cousin of the Duchess of Cambridge? It actually happened before Middleton was even married to Prince William when DeGeneres received a letter from the New England Genealogical Society telling her that Middleton was her 15th cousin, according to Time.
Prince William and Duchess Kate were planning their wedding at the time, and naturally, DeGeneres was extremely excited, saying that she should definitely be on the guest list! She may not have scored an invite to one of the biggest royal weddings of all time. But, as we know, family is still family, and even the letter said that the two women may only be distantly related, but are "cousins just the same."