How Fans Feel About 'The Voice' Without Adam Levine
For sixteen seasons, Adam Levine was a mainstay on The Voice. While some coaches had come and gone — Christina Aguilera, Shakira, Cee-Lo Green, and more — Adam Levine was in it for the long haul…until recently. This season, Gwen Stefani, Blake Shelton's greatest love, replaced Adam Levine.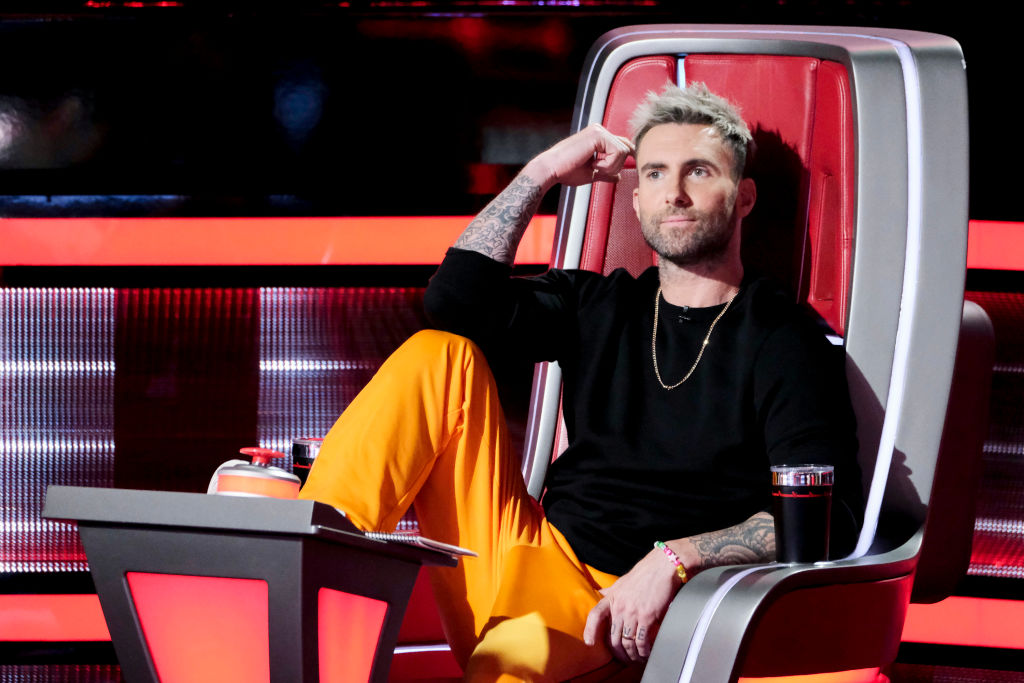 While Adam Levine stated that he was ready to move on from the show, he also faced backlash concerning some of his decisions in the 15th season, specifically for using Deandre's time to pitch Reagan to the viewers. However, historical missteps aside, Adam Levine and Blake Shelton boasted the show's major bromance, which played significantly into the viewership numbers.
Now that Adam Levine is gone — and the playful banter between Blake and Adam is amiss — how do fans feel about The Voice? Are fans equally invested? Are they happier? Are they somewhere between melancholy and merry? Let's dive in.
Do fans think 'The Voice' is better now that Adam Levine is gone?
One fan took to Reddit, asking fans whether they miss Adam Levine. While few argue that the show feels a bit "empty" without his presence, most adamantly beg to differ. According to several fans who have kept up with The Voice, without Adam Levine, the show has entered a fresh territory. One fan, answering whether they missed Levine, stated:
Mmmmm..no. And as much as I am constantly stumped by the producers decisions, I think the timing was perfect on moving past Adam, for the show and for himself. I also think S17 is handling the change very well.

Reddit User
Other fans chimed in, expressing similar sentiments, and some even added a few degrees of harshness to the consensus. Fans of The Voice shared:
So glad to see him gone and I'm actively enjoying the show now.

Reddit User
I like him, especially in the older seasons' blinds, his bromance with Blake was really funny, but, yeah. I don't miss Adam at all, the new lineup of coaches is pretty good so far.

Reddit User
Some fans also explained how the coaches seem to be having more fun this season as if it became palpable to the coaches — and the audience alike — that Adam Levine was no longer enjoying his stay, that his heart was no longer in it. One fan noted that he seemed "bitter" towards the end of the last season.
Fans on the forum go on to note that the show is better off without him because he wanted to leave; his desire to leave only grew more and more obvious with each passing moment.
Fans agree that Adam lost his fun-loving disposition, and he wasn't a hoot to watch anymore; he seemed to lose his concern and compassion for his team at the end. The new lineup brings in some fresh faces, which many feel the show needed for a little rejuvenation.
While fans will always miss the on-screen relationship between Blake Shelton and Adam Levine, they seem to miss the Adam from the earlier seasons, and that Adam, as fans explain, was no longer present at the end.