'How Far Is Tattoo Far?': Are the Tattoos on the Show Real?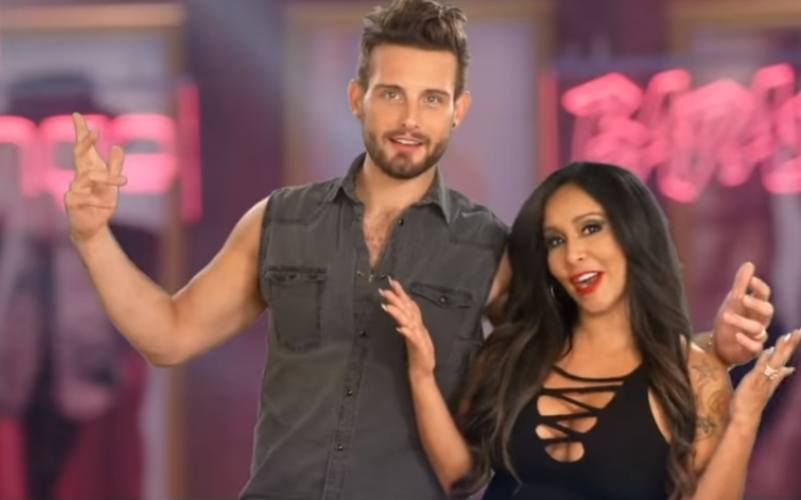 Tattoos are permanent so people tend to put a lot of thought into them. How Far Is Tattoo Far? turns all of that around by having people give each other tattoos. The tattooed person usually has no clue what their partner on the show will choose and won't see the tattoo until it's done. How Far Is Tattoo Far? is so crazy that people might assume that the tattoos have to be fake. But are they? Here is everything you need to know.
The casting call for How Far Is Tattoo Far? calls for people who are interested in getting a tattoo by a skilled artist
If you just read the casting call, then the show sounds pretty real. The casting call reads, "we are casting couples, friends, and family to take part in this headline grabbing series." It then adds "whether your idea is funny, crazy or controversial this is your chance to reveal a secret, surprise a friend, get revenge, or show some love and make your mark!"
The show has made headlines less for people showing love for each other and more for the other things listed. Angelina Pivarnick from Jersey Shore and her fiancé Chris Larangeira were on How Far Is Tattoo Far? and he gave her a tattoo on her upper thigh of a pooping hamster. This was in reference to her nickname "Dirty Little Hamster" on her reality show.
Two participants from the show have opened about their experience on How Far Is Tattoo Far?
Melody Richards, who was on How Far Is Tattoo Far?, said her tattoo is real and it was very painful
https://www.instagram.com/p/Bo7WmWCgNXW/?utm_source=ig_embed
One participant from the show said her tattoo was not only real but so painful she couldn't finish it. "There were no breaks for that tattoo," Melody Richards revealed to Yahoo. "At a regular tattoo session, you get some few-minute breaks. No, I sat there for three hours with a needle constantly in my most sensitive area."
Richards went on the show with her friend, Dacota Daniels. Daniels picked a chastity belt over Richards' abdomen because Richards wants to become a cam girl and the two have fought over it. Richards picked a tattoo reading "I like in the…" above Daniels' butt in return.
Melody Richards revealed that there is one thing that is a bit deceptive about How Far Is Tatoo Far? "When I first saw it, maybe there is something in the mirrors there, but it looked f*cking huge," she said. "It looked way bigger on the show. I can say now that I look at it every day, sometimes I forget it's there. And I'm losing weight now, so it's definitely shrinking." Richards said that she plans to get her tattoo finished by a different artist.
Co-host Nicole Polizzi also talked about what it has been like to watch all of these tattoos go down on How Far Is Tattoo Far? "It was so much emotion. It would be like so happy and beautiful to like, 'Oh my God, how could they do that to each other?'" she told Refinery29. "It was like a roller coaster of emotions."
It looks like it's safe to say that real tattoos are being done on the reality show for better or for worse.
Read more: 'Jersey Shore: Family Vacation': The Real Reason Angelina Pivarnick Came Back
Check out The Cheat Sheet on Facebook!