'How Far Is Tattoo Far?': How Many Tattoos Does Nicole 'Snooki' Polizzi Have?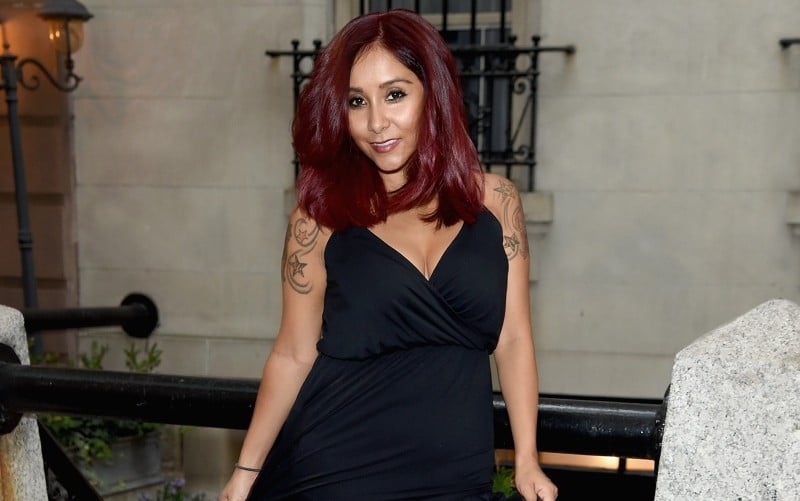 How Far Is Tattoo Far? shows pairs of people giving each other tattoos and the other person has no say in it and can't see it until it's done. It's a wild concept and Nicole "Snooki" Polizzi of Jersey Shore and Nico Tortorella of Younger host it. The hosts have quite a few tattoos themselves and you might be curious how many they have and what they mean. Here are how many tattoos Nicole Polizzi have and more.
Nicole Polizzi has about 15 tattoos
https://www.instagram.com/p/BoxETvSF4w2/
"I don't know how many I have, but I know they're all meaningful to me," said Polizzi in her Youtube video, "SNOOKI'S TATTOO TAG." Since some of her tattoos on her shoulder seemingly are the beginning of a sleeve it is hard to count. But we managed to count about 15 tattoos total. One is on her shoulder blade and another is on her lower back.
Polizzi revealed how her husband, Jionni LaValle feels about them in her video with "I don't regret any of them and I really want more. But my husband is like 'ease up on the tattoos' because he's old-school Italian." She also dived into the meaning behind her tattoos. Two reference Nicole Polizzi's children, Lorenzo and Giovanna.
The mother has a tattoo on her left wrist in Roman numerals reading "X1." It stands for "GL" which could mean "good luck" or "Giovanna and Lorenzo." She also said she left room on her wrist because she wants more children in the future. She also has a squirrel on her left arm because she refers to her kids as squirrels, and she just loves the animal.
The reality star also has a tattoo tied to Jersey Shore. The reality star revealed that she got a crown on her left arm in the second season of Jersey Shore. "I felt so cool" explained Polizzi in her video "so I was like 'oh I want a crown because I'm a reality star. I'm like the queen.'" The crown is also modeled after Tila Tequila's heart tattoo.
She might get more and one could be on How Far Is Tattoo Far?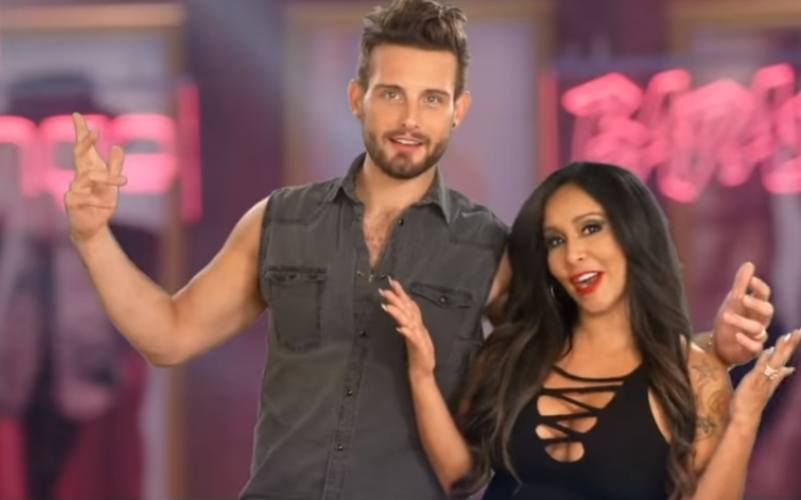 LaValle might not be into tattoos. However, that doesn't mean she's done just yet. "But I really want more so I might sneak some on my neck. I don't know," she said in her YouTube video. Nico Tortorella also revealed that he and his co-host might tattoo each other on How Far Is Tattoo Far? one day.
"We've been talking about it," Tortorella told People. "Now that we've shot the entire season, I feel like Nicole and I could pick tattoos for each other that would be really positive and meaningful. We know how bad it gets up there. And I would never do that her."
Polizzi added, "me neither" then said, "but I would scare you and pretend I did!" That just might have ruined the surprise.
So Nicole Polizzi definitely knows a thing or two about tattoos. It's no surprise that she and some of her Jersey Shore cast members are on How Far Is Tattoo Far?
Read more: 'How Far Is Tattoo Far?': Are the Tattoos on the Show Real?
Check out The Cheat Sheet on Facebook!