How Finn Wolfhard Got Bill Hader the Job on 'It: Chapter Two'
Finn Wolfhard has both film and television covered with his two phenomena, Stranger Things and It. Wolfhard returns in It: Chapter Two, which also shows his character all grown up. As a kid, Richie (Wolfhard) was part of the Losers Club that vanquished Pennywise (Bill Skarsgard) in 1989. As an adult (Bill Hader), Richie returns to face Pennywise again with his grown-up friends.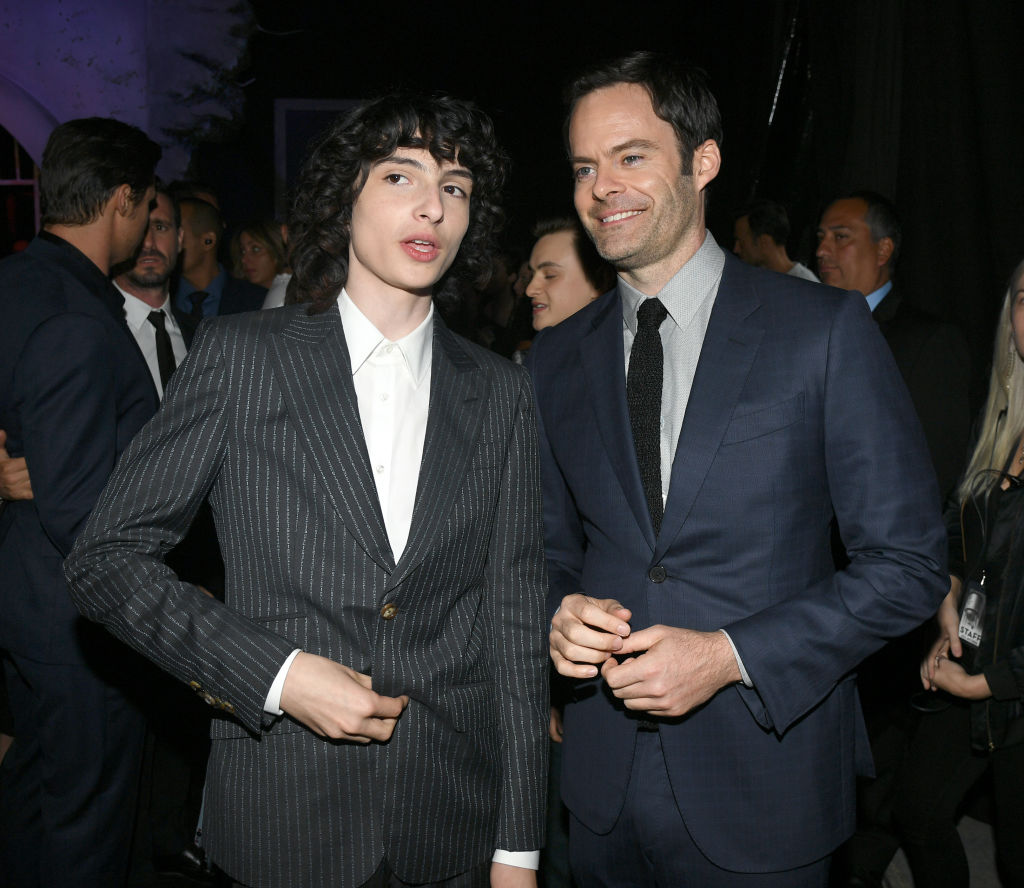 Wolfhard wanted Hader to play adult Richie all along and may have been instrumental in landing Hader the role. Both Hader and Wolfhard were at the It: Chapter Two press conference to talk about it. We'll have more with the stars of It: Chapter Two on Showbiz Cheat Sheet. It: Chapter Two opens Friday, September 6.
Finn Wolfhard put Bill Hader out in the press in 2017
Stephen King's It encapsulates the characters both during childhood and adulthood in its 1000+ pages. So while doing press for It: Chapter One, the young cast naturally speculated on who could play them as adults should they make a sequel with the second half of the book.
"Finn got me the job," Hader said. "Finn talked about me in the press,"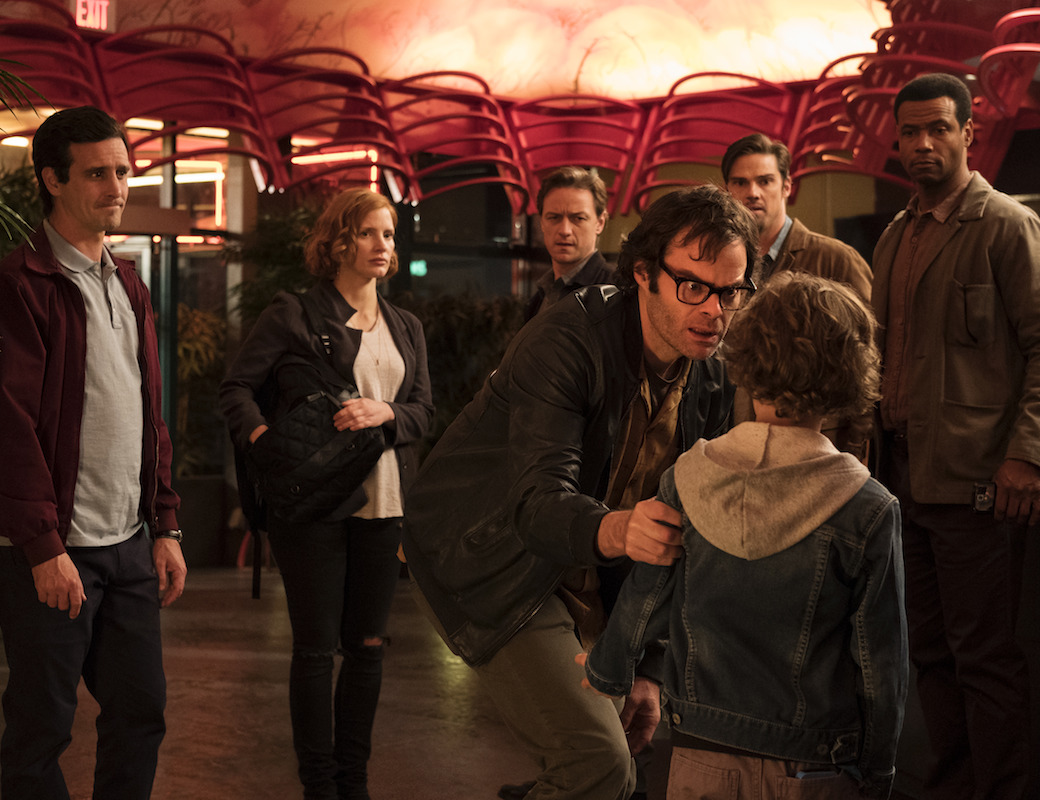 Wolfhard acknowledges he stumped for Hader hard.
"Yeah, because I used to talk about him a lot, wanted him [to play Richie]," Wolfhard said.
At the time, Hader simply thought it was flattering.
"He talked about it and said, 'Oh, I want [Bill Hader] to play it,' Hader recalled. 'And then my agent sent me a link saying, 'Hey, look at this!' And I was like, 'That's nice.'"
Finn Wolfhard's wish came true in 'It: Chapter Two'
It turns out director Andy Muschietti took Finn Wolfhard seriously and cast Bill Hader in the same role.
"Months later, [my agent] called me and was like, 'Yeah, Andy Muschietti wants to meet you for It 2,'" Hader said. "And I was like, 'Finn must be the most powerful person in Hollywood.'"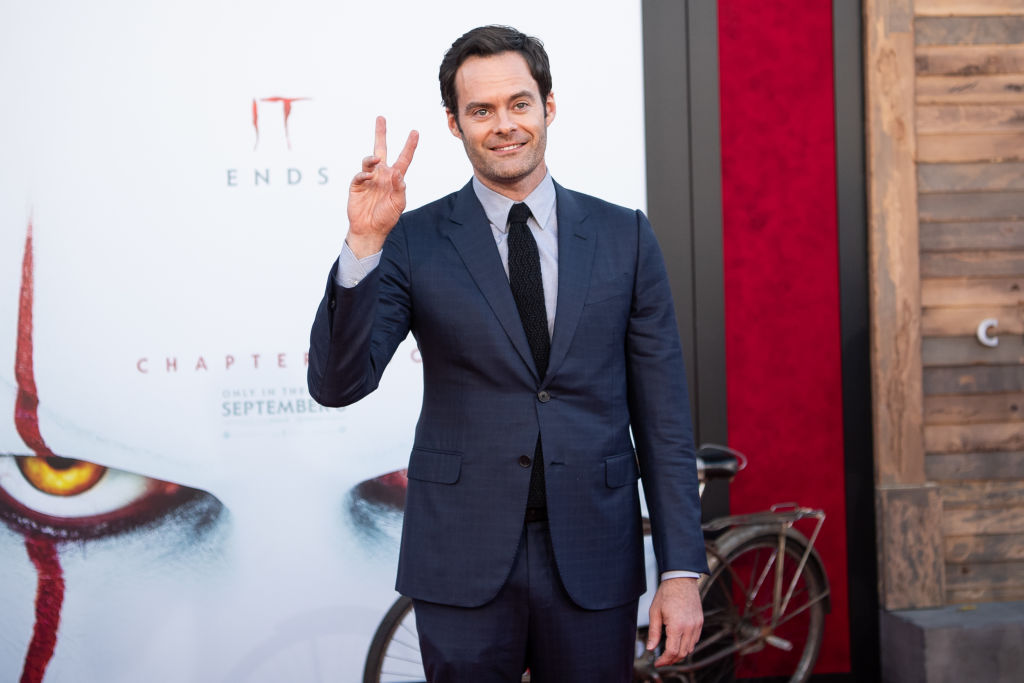 Wolfhard was grateful Hader accepted.
"It's really cool that he ended up doing it," Wolfhard said.
Finn Wolfhard razzed Bill Hader about paying Richie in 'It: Chapter Two'
All of the young cast members wrote letters to their adult counterparts. Since Richie is the joker of the group, Wolfhard didn't take his letter too seriously.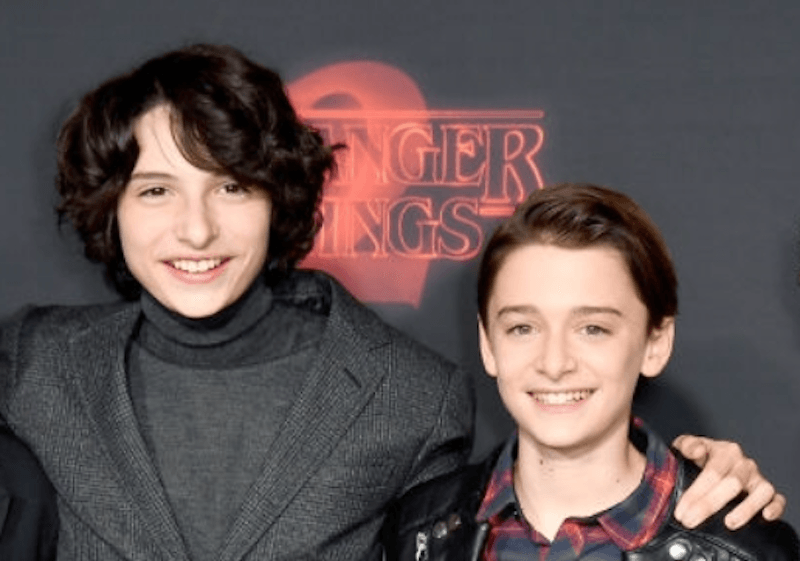 "I just wrote a letter that said, 'I hope you're famous when you grow up' basically," Wolfhard said. "There was no advice."
Finn Wolfhard slipped back into the role of young Richie easily
It: Chapter Two still contains flashback to when the Losers were children, so Finn Wolfhard got to play Richie again. He said it was easy. Perhaps his experience playing Mike Wheeler on Stranger Things for three seasons helped.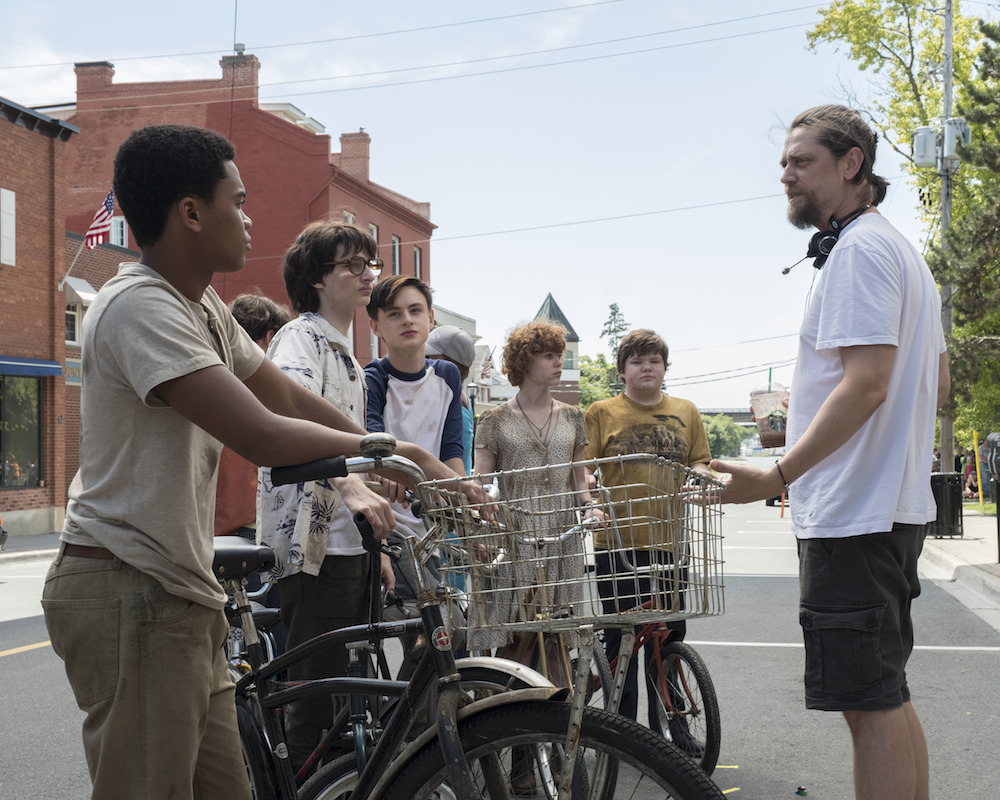 "At this point, the [characters] are kind of like second nature to all of us," Wolfhard said. "It's kind of second nature now. We just kind of slip into it. People ask us, 'Was it hard to get back into it?' We're like, 'Honestly, it's kind of sad how nothing changed over the course of a year.'"
Finn Wolfhard and Bill Skarsgard became equals on "It: Chapter Two"
On It: Chapter One, Bill Skarsgard took his role as Pennywise seriously and scared all the young actors. Now that they all know each other, they're just colleagues.
"Also it was great to talk to Bill as a normal human being in between takes because it's not fun on a film set if it's just serious all the time and you can't talk to anyone," Wolfhard said. "Bill was always great about talking, being a normal person."