How Former Bachelorette Kaitlyn Bristowe Sets Boundaries–'It's Life-Changing'
Kaitlyn Bristowe was the bachelorette five years ago, but fans of the show still look to her for advice. She's the host of the "Off The Vine" podcast, where she has a huge, cult-like following (predominantly women) who live for her takes on all things Bachelor Nation, relationships, and life.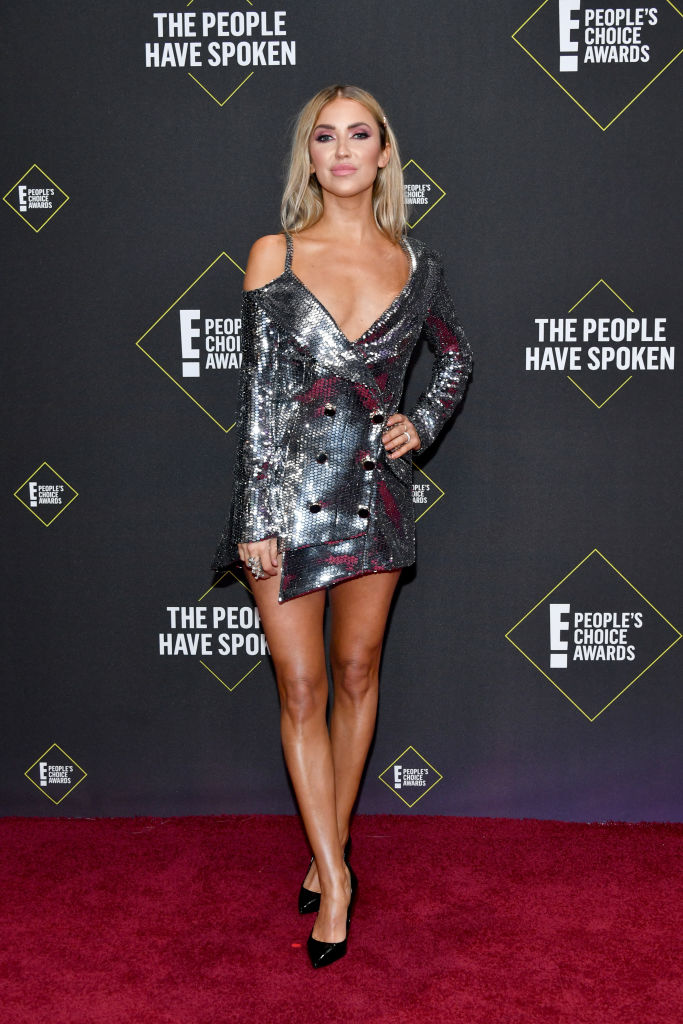 Bristowe's always been open about her ups and downs on social media. She'll post her highs, and she's unafraid to post about her lows. She also shares what she's working on in between.
Kaitlyn Bristowe's Instagram post about setting boundaries
On Sunday, she posted a quote that reads: "Be kind and full of love… but have boundaries like a motherf*cker."
She captioned the post: "If you can't love me at my worst… Then you probably have healthy boundaries.
Jk.
Anyone else struggle with setting boundaries? I have been working on it for years and let me tell you, it's life changing [sic]."
It received quite the feedback from fans.
One fan asked the former bachelorette what's "working for [her]."
"not saying 'it's ok' if it isn't," responded Bristowe.
Many other fans commented that they're struggling with the same thing, and some commented with their own boundary-setting tips and tricks.
"This is definitely something I'm currently working on. I've quickly come to realize the importance of setting boundaries, especially for my mental health! Thanks for sharing," commented one fan.
"I always have a hard time saying no. I'm 56 and I feel walked on alot. Funny you posted this today because I have been working on it hard for about a week now. Hope I'm not too old to changeand put me first," commented another.
"Love this! Needed to read this today, working on doing this with someone I care about but unfortunately keeps hurting me," wrote another.
"Say No, without explaining yourself. So hard sometimes but so worth the self-respect!!" wrote another.
Several fans agree that Bristowe should do an episode of "Off The Vine" on the subject.
"So hard! Will you consider doing a podcast episode about this? Would love to hear your advice," wrote one fan.
Who is Kaitlyn Bristowe setting boundaries with?
Bristowe is currently happily dating fellow Bachelor Nation member Jason Tartick (from Becca Kufrin's season). She's said recently she's been suspicious of a proposal for quite some time now. While Bristowe didn't say who she's working on setting boundaries with in her post (a few fans asked but she didn't respond), it's not impossible she's working to set boundaries with Tartick. Even healthy relationships need boundaries. But it's also just as possible she's working to set appropriate boundaries in her professional life, with friends, or family members.
No matter who Bristowe's working to set boundaries with, her fans have her back. And they'll keep coming to her for life advice as long as she's willing to give it out.
Read more: 'The Bachelorette': Demi Burnett on Hannah Brown's Run-In With Jed Wyatt Last Weekend