How Former 'NCIS' Star Pauley Perrette Describes Her Relationship With Michael Weatherly
For years, Pauley Perrette and Michael Weatherly starred across from one another in the hit primetime, crime procedural NCIS. Perrette played the geeky and whip-smart, often lab-bound Abby Sciuto, while Michael Weatherly portrayed the quick-talking, womanizing, sly jokester Agent DiNozzo. 
While on-screen, the two didn't boast many interactions, as one was often in the field, while the other compiled evidence to deduce needed information. Though they did interact in several episodes, it was DiNozzo and David that went on to become the series' most-beloved dynamic duo. Their slow-boiling romance led many to believe that passion was igniting behind-the-scenes, which was not the case. Yet, what about Perrette and Weatherly? Did they get along behind-the-scenes? When the camera wasn't rolling, what was their relationship like?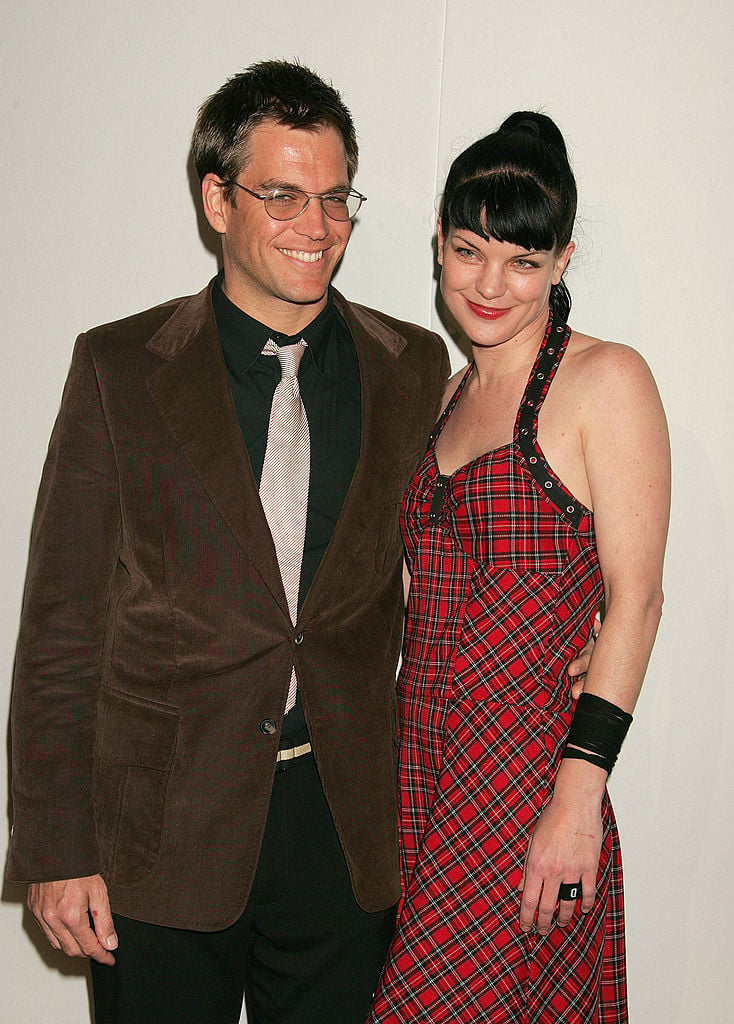 Despite the drama that characterized Perrette and Harmon's relationship, eventually leading to Perrette's departure (among other factors), Perrette remembers Weatherly fondly. She explains their dynamic in a favorable light to this day. In a recent interview, Perrette described her relationship with Weatherly and seemed to note their bond as one that will always remain. 
Pauley Perrette describes 'NCIS' co-star Michael Weatherly as a brother to her 
Though Perrette is no longer starring in NCIS, she is still a CBS actress, as she has taken on the lead role in the network's new sitcom, Broke. When talking about the show and the network, she explained that she remains close to several of her NCIS co-stars. Speaking of Weatherly, Perrette stated:
Michael Weatherly (now on "Bull") is like my brother. I love him more than anything on the planet Earth. He's awesome…

USA Today
It should come as no surprise that Pauley Perrette speaks so fondly of Weatherly, as she stepped up to defend her co-star when the Bull drama surrounding Eliza Dukshu placed Weatherly in the spotlight — and not for the right reasons, as reported by Newsday. She was one of the actor's colleagues who spoke out in his defense when the sexual harassment allegations surfaced. And, Michael Weatherly is not the only NCIS star that Perrette still speaks to.
Pauley Perrette talks Brian Dietzen and CBS  
Brian Dietzen plays Dr. Jimmy Palmer in NCIS, and his role has grown more substantial with time. Yet, he and Perrette's character interacted quite frequently on-screen and, considering he was a supporting character for much of Perrette's stay, they arguably had more interactions than would be considered average (when compared to Palmer's interactions with the show's other primary characters). Perrette told USA Today:
I was just on the phone with Brian Dietzen last week…CBS is home to me.  The network and the studio has always been really, really good to me.

USA Today 
As fsr as Perrette is concerned, the true friends she made on NCIS will remain her friends for life, and she is happy to return to CBS in a new show, as a character drastically different from Abby. Her character in Broke is also inspiring, as she proves that a woman does not need a man in the household, just as Abby proved women can be equal to men in the sciences, which Perrette explained in the interview.