How Fox News Has Responded to Donald Trump's Biggest Scandals
Donald Trump has faced numerous scandals in his public life. Since he ran for President of the United States — and won — in 2016, the attention on both his actions and his words has only intensified.
Most media outlets have offered a critical look at Trump's most controversial moments. Fox News, while not always positive, has been considerably more positive in their coverage, as seen with their response to the Russia collusions allegations (No. 6).
Here are all the ways Fox News has responded to Trump's craziest scandals, leading up to their most bizarre rationale yet for his biggest scandal to date.
13. Fox News pushed back on Trump when he went after one of their own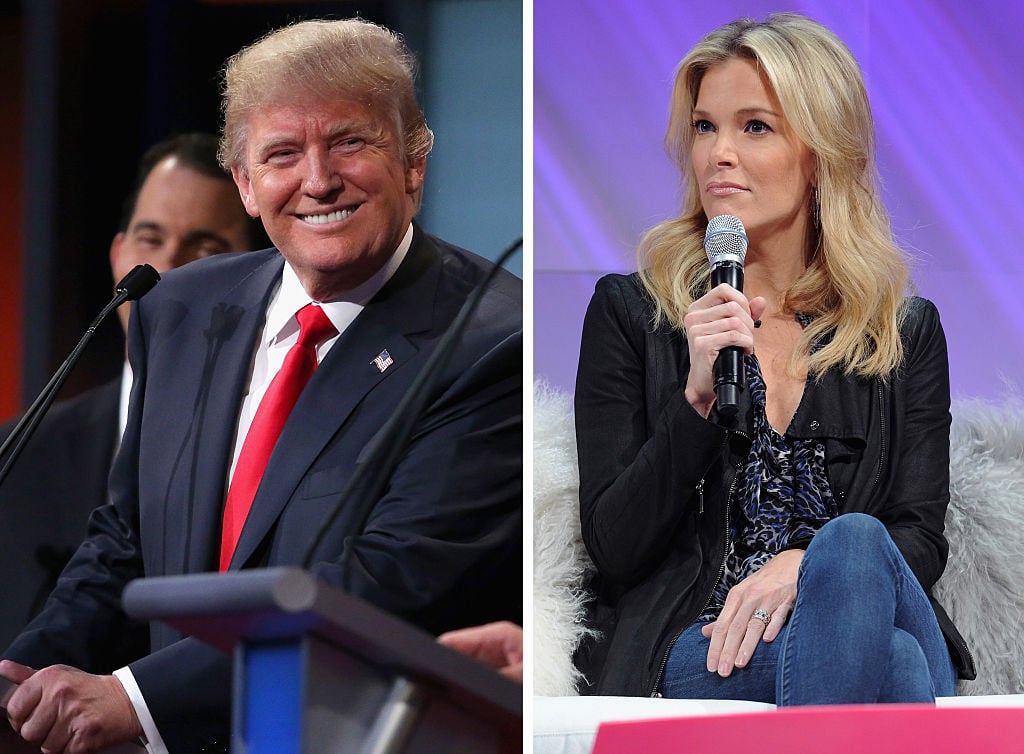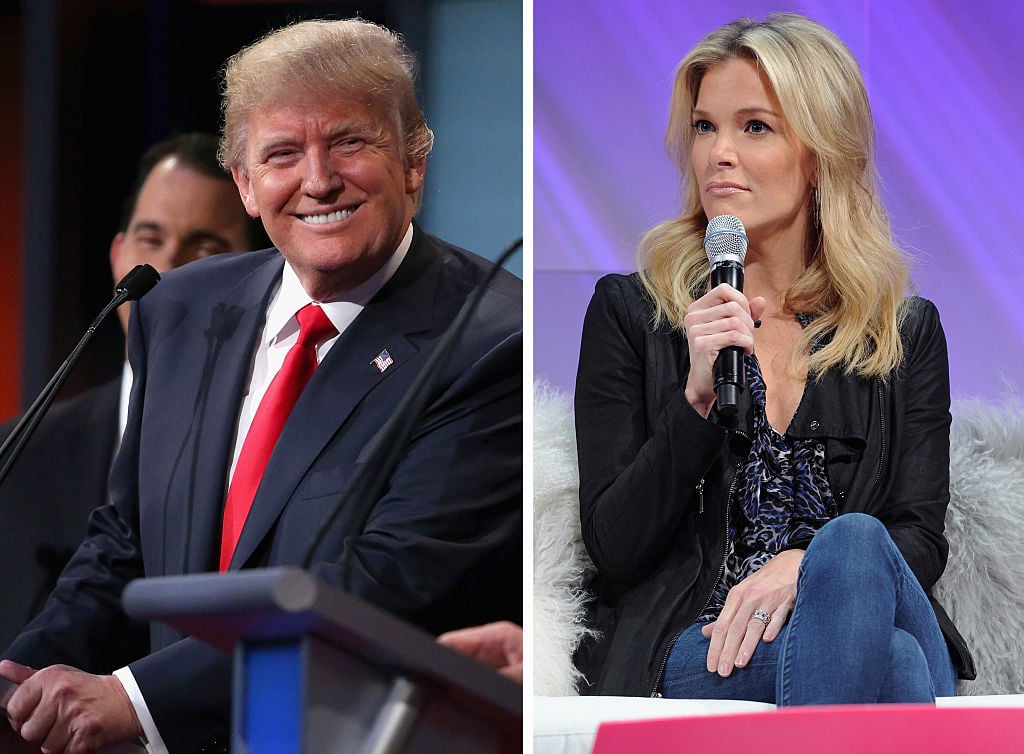 In 2015, then-candidate Trump made headlines for the controversial remarks he made to then-Fox News host Megyn Kelly during a Republican Presidential Debate. A few months later, in March 2016, he tweeted that his followers should boycott her Fox News show, because she was "sick, & the most overrated person on tv."
Many believed Trump's treatment of Kelly was both unfair and his remarks against her were sexist. And even Fox defended their host. The network released a statement making it clear they felt Trump's attacks were "beneath the dignity of a presidential candidate."
Kelly left Fox News in early 2017 and revealed that it was, in part, because of the way Trump treated her.
Next: Fox News didn't have much time to devote to the crisis in Puerto Rico.
12. The network backed Trump up on his response to Hurricane Maria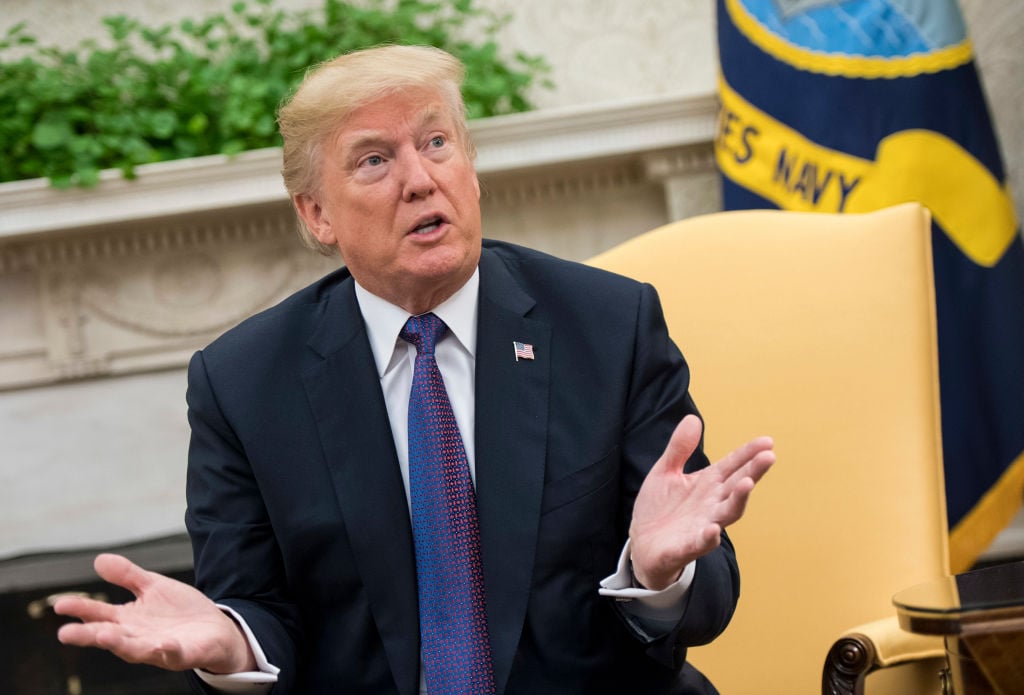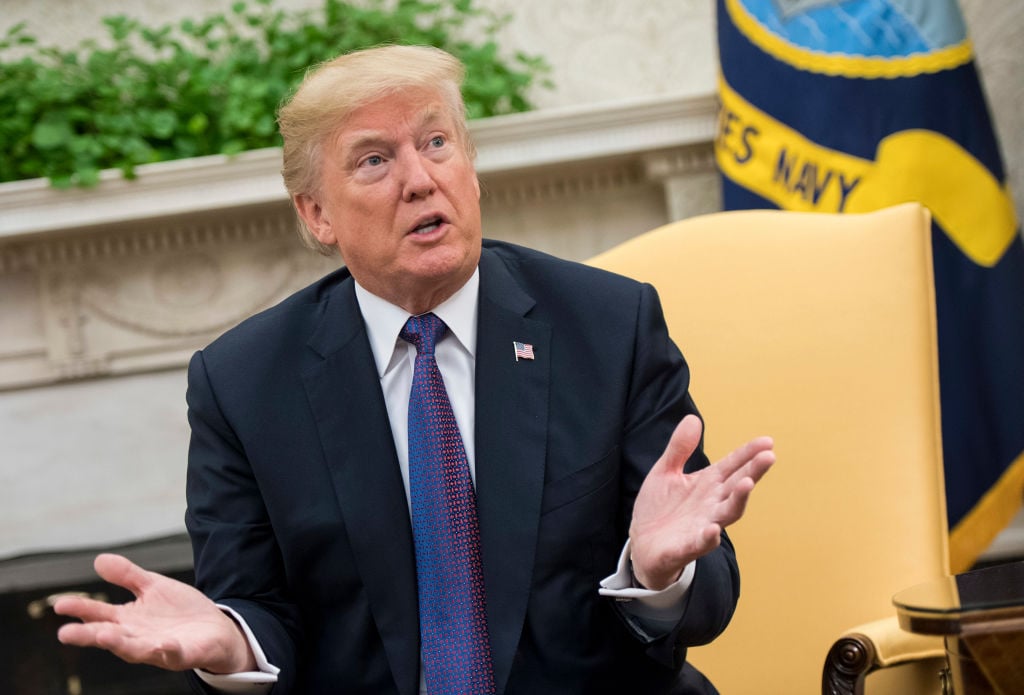 Most media networks devoted a surprisingly small amount of time to covering the devastation wrought by Hurricane Maria on U.S. territory Puerto Rico. But Fox News, in particular, barely managed to spare a minute for the crisis that faced citizens, like the lack of food and water supply.
And when the network did cover it, it was usually through the lens of promoting the president's recovery efforts. That positive spin was in direct opposition to most other networks, and public opinion at large, since many believed Trump was slow to respond to the crisis.
Next: Even Fox News anchors were stunned by Trump's reaction to this controversial event. 
11. Even Fox struggled to defend Trump's response to the Unite the Right rally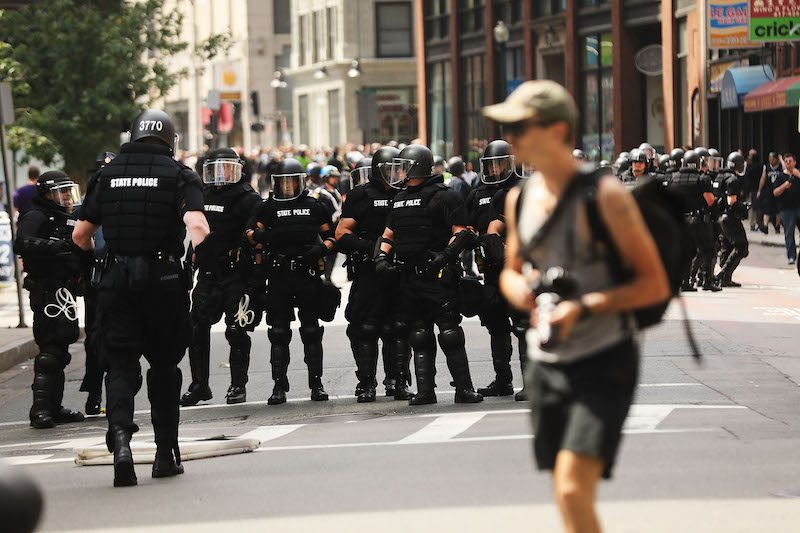 The Unite the Right rally in Charlottesville, Virginia was easily one of the most shocking political moments of 2017. Trump's claim, that both the neo-Nazi participants and counter-protestors had "very fine people" among them, was every bit as controversial.
That was even the case on Fox News, where the anchors and pundits struggled to make sense of Trump's messaging. Some attempted to defend the president. But others had to admit there was little to defend in his statements. Charles Krauthammer called Trump's response to the rally "a moral disgrace."
And a visibly shaken Kat Timpf remarked, "It shouldn't be some bold statement to say a gathering full of white supremacist Nazis doesn't have good people in it. Those are all bad people. Period … And the fact that it's controversial — I don't know if I should just laugh so, I have too much eye makeup on to start crying right now. It's disgusting."
Next: Fox News made this surprising Trump move about something else.
10. The network blew the lead when Trump fired Comey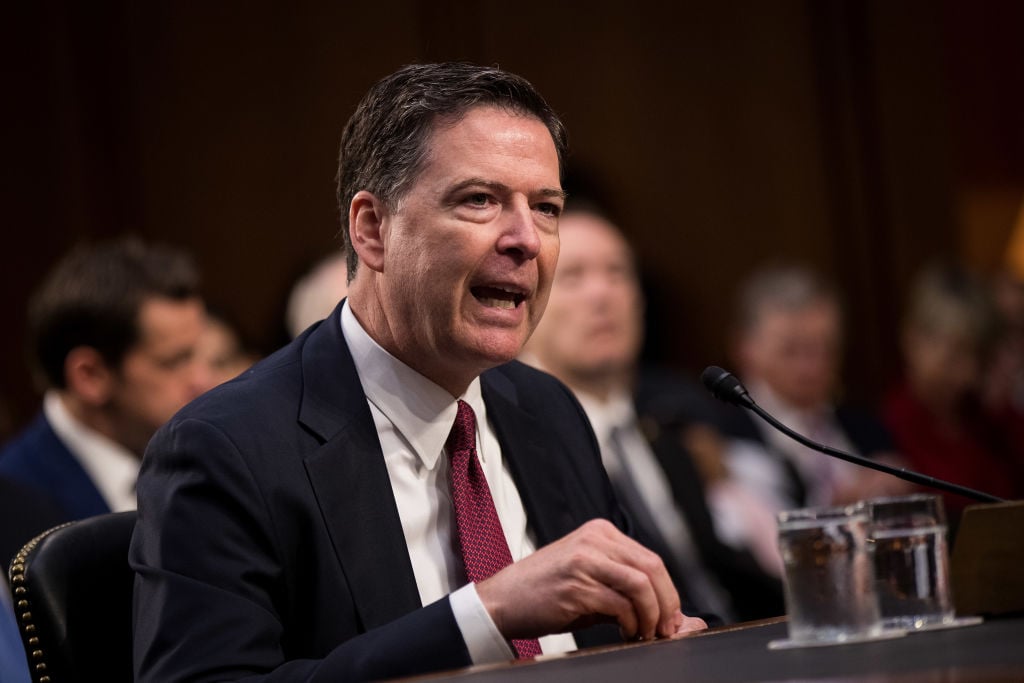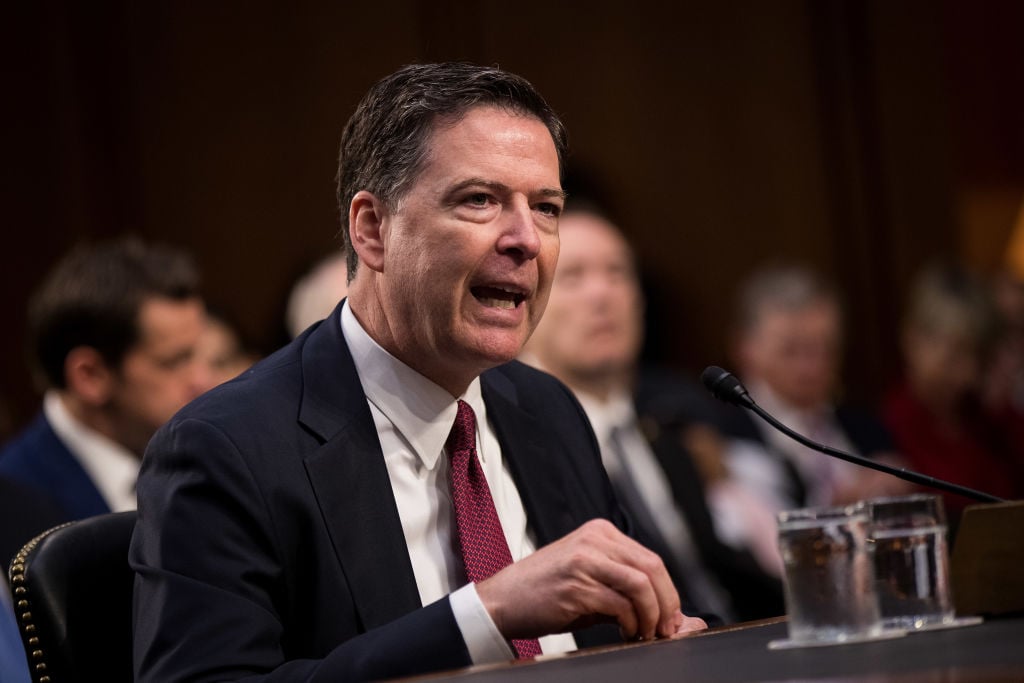 In May 2017, Trump shocked pretty much everyone when he fired FBI Director James Comey with little notice.
Fox News' coverage of the move ranged from completely inaccurate (they said, at first, that Comey resigned) to obnoxiously opaque (the network barely explained to viewers why Comey's dismissal was controversial).
And they took one stunning approach to discussing what Comey's firing might mean for Trump.
Next: Fox News shifted the attention to a Trump rival after Comey was fired.
9. Fox News made Comey's firing about Hillary Clinton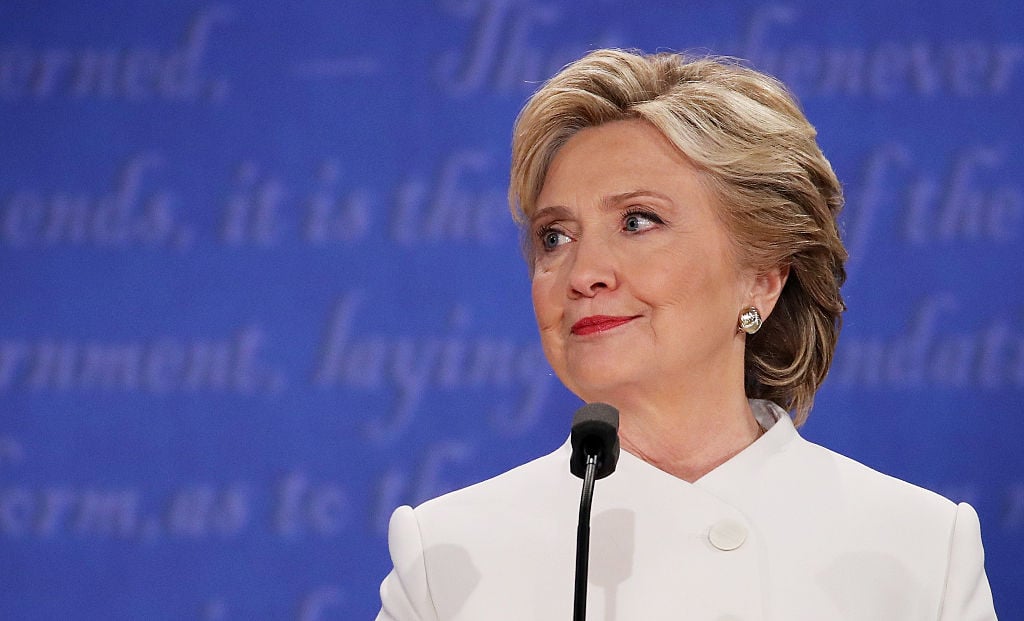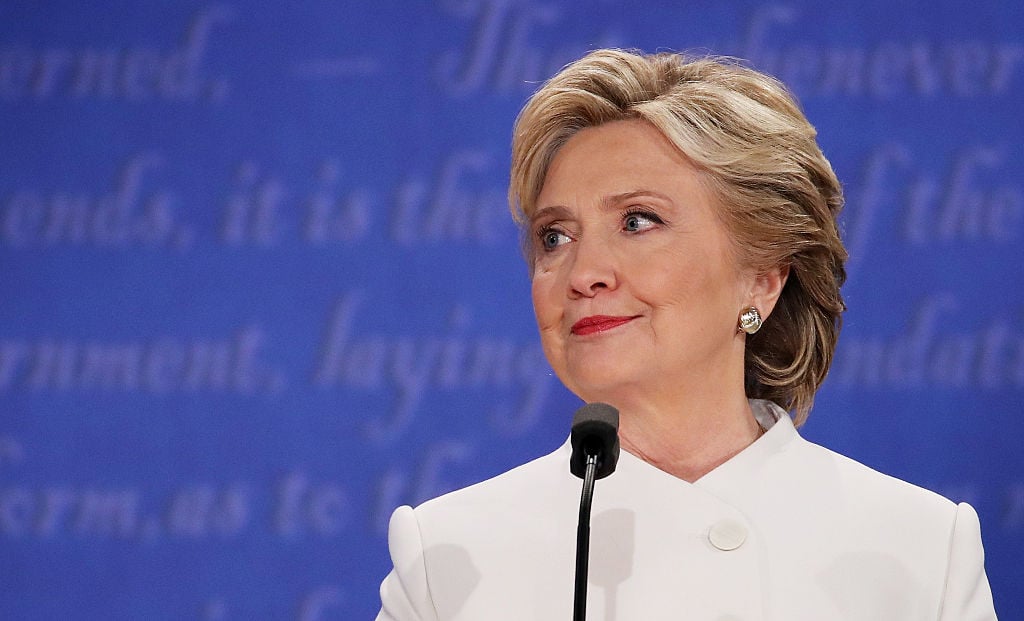 But the most bizarre thing about Fox News' coverage of the event was the fact that they managed to make it about Hillary Clinton. Martha MacCallum suggested that Trump fired Comey so that Clinton could be "indicted for espionage."
And Hannity devoted much of his coverage of the firing to discussing ways in which he felt Comey had bungled his investigation of Clinton. He even wondered, "Will new FBI director have the guts to go after Hillary?"
Next: The Fox News-Comey saga was far from over.
8. The network tried to shift the blame on the Comey memo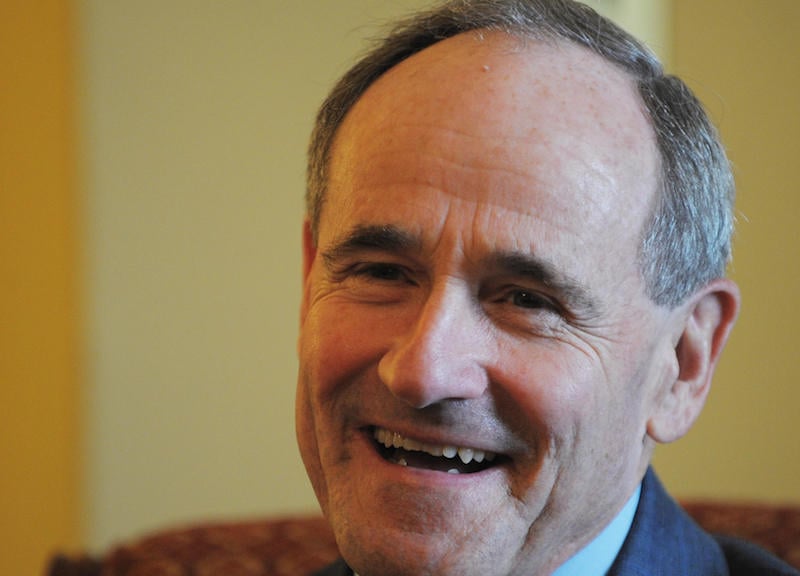 Fox News did little to explain how Comey's firing might backfire for Trump. So it's not surprising that the network struggled to explain the former FBI Director's scathing memo about his interactions with the president.
News of the memo leaked to the press in May 2016. Most networks took the time to cover it in detail. But Fox News downplayed the memo and the media frenzy over it. The network tried to make the case that the memo was part of a Democratic and mainstream media attempt to make Trump look bad.
They also focused on the fact that the information was leaked in the first place. Senator Jim Risch took to Fox News to argue, "There is only one person who committed a crime, and that is whoever the weasel was that disclosed this information. That's a felony, it's un-American, and they endangered the lives of their families and other Americans. And that person is guilty of treason and should be held to answer for it."
Next: Fox News won't back down on defending Trump's ongoing conflict with the FBI.
7. The hosts took Trump's side in his fight against the FBI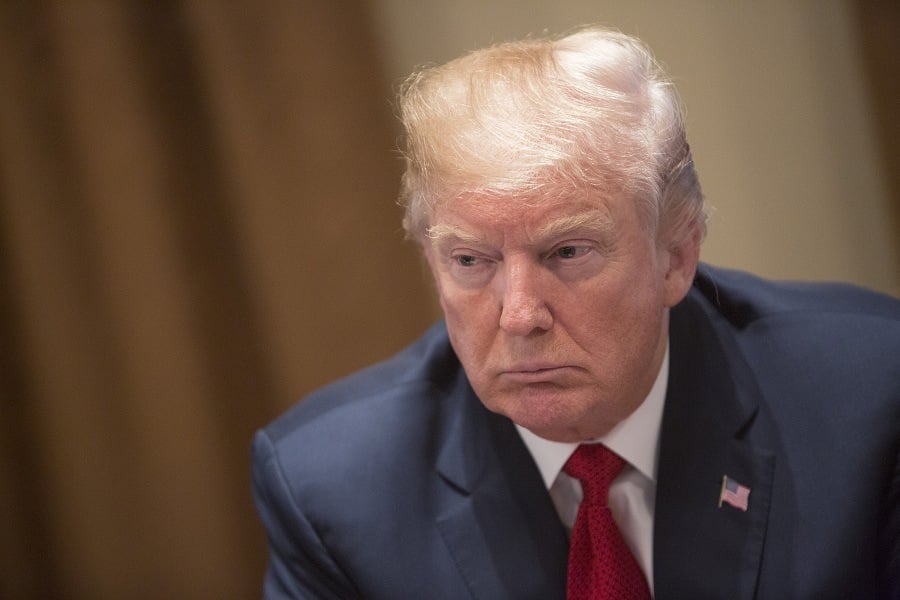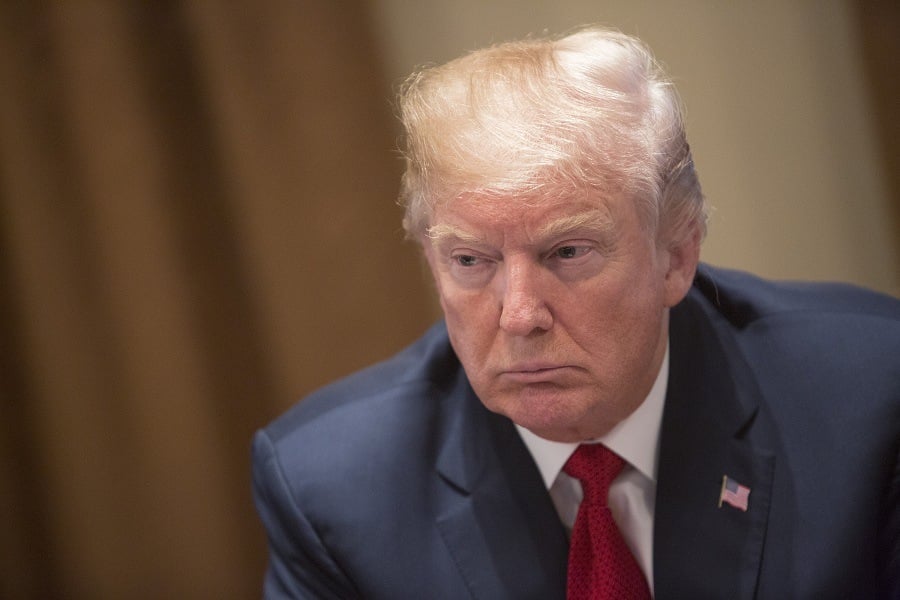 Trump's issues with the FBI didn't end when he fired Comey. He's repeatedly complained that the bureau and the Justice Department have been unfair or biased in its treatment of Trump and the ongoing Russian collusion investigation.
Trump's critics in the media have raised concerns about him attacking an independent law enforcement agency. But Fox News has supported the president's claims. Several Fox News contributors and hosts, including Hannity and Jeanine Pirro, have devoted airtime to promoting the idea that there's a conspiracy against Trump in the FBI.
And Gregg Jarrett suggested that Comey and Assistant Attorney General Rod Rosenstein should be prosecuted for spying on Trump.
Next: Fox News has worked overtime to downplay one of the biggest scandals of Trump's career.
6. Fox barely covered Trump's attempt to fire Robert Mueller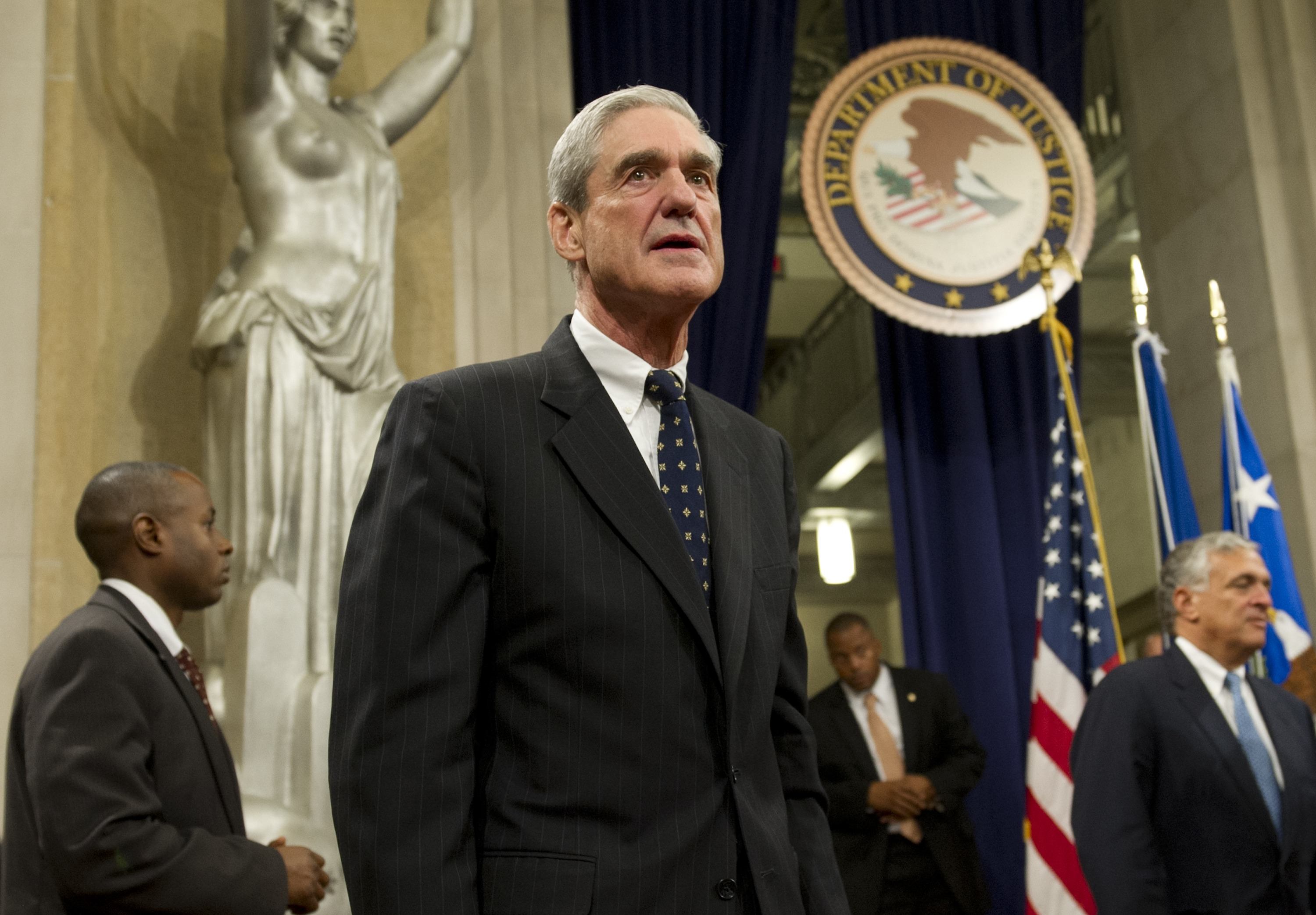 Since mid-2017, Trump has been embroiled in perhaps the most potentially destructive scandal of his political career. Special Counsel Robert Mueller is investigating his campaign's potential ties to collusion with Russia.
Trump has made it clear he isn't happy with the investigation. And in January 2018, The New York Times reported that Trump attempted to fire Mueller back in June 2016. Most media outlets covered the scandalous report. They discussed the implications of the president firing a man he knew was investigating him.
But Fox News devoted just over a minute of coverage to the story during Fox & Friends, instead choosing to focus on stories about single-payer health care and Trump's success at a summit in Davos.
Next: Fox News isn't too concerned with Mueller's investigation, either.
5. The channel ignored news of the Russian election interference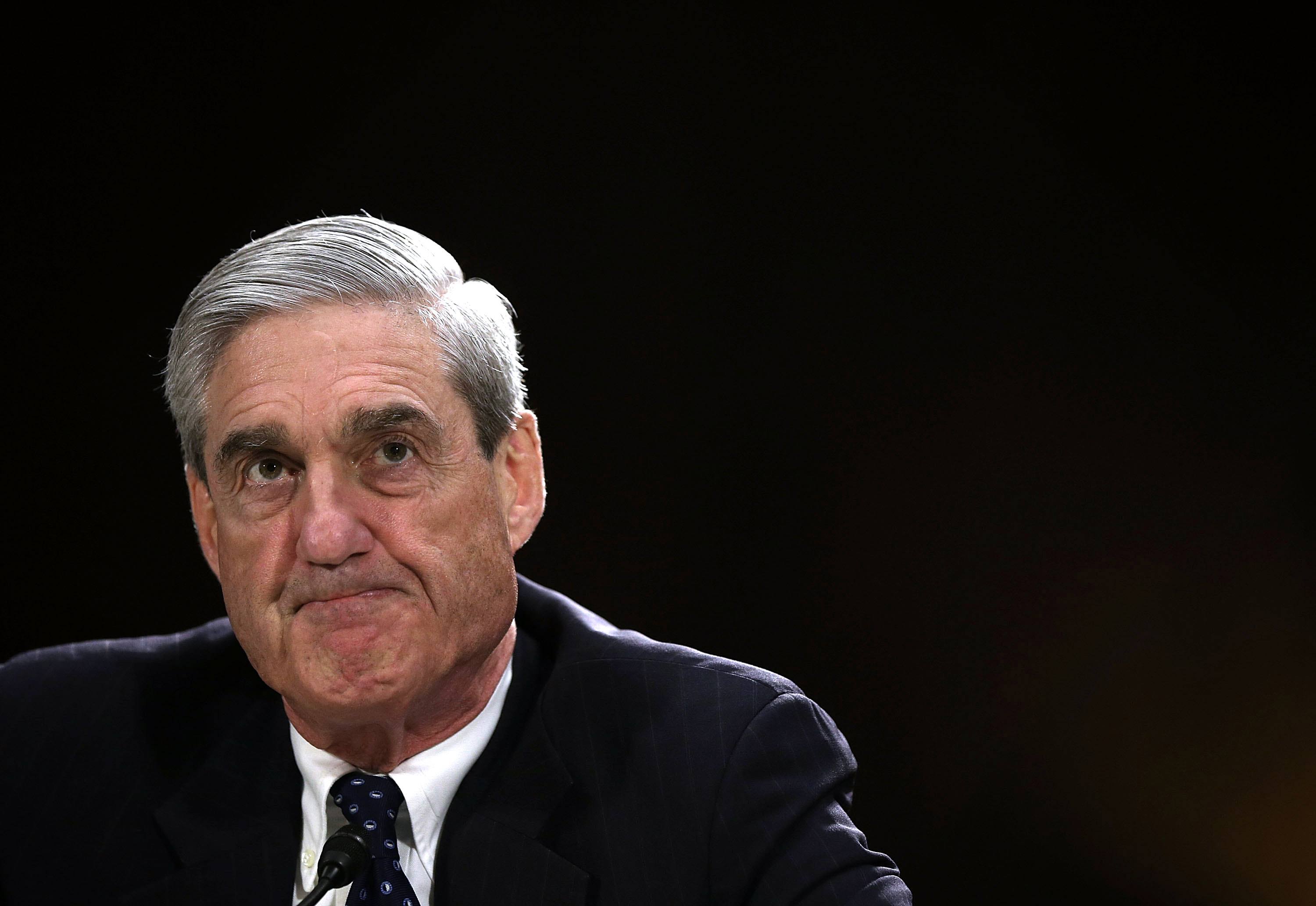 For all Trump's cries of "fake news," Mueller's probe has led to multiple indictments. But if you ask folks at Fox News, they'll tell you it's all still much ado about nothing.
The network has aired considerably less coverage about major developments in Mueller's Russia investigation compared to other networks. When news broke in January 2018 that the Special Counsel had filed criminal indictments against Russians for meddling in the 2016 election, Fox News dedicated a fraction of its airtime to the story compared to other networks.
And Fox News hosts were quick to jump to the president's defense when they did discuss the story. Sean Hannity, for instance, told his viewers that Mueller's indictments vindicated the president.
Next: Fox News also didn't have much to say about Paul Manafort's indictment.
4. Fox News was like, "Manafort who?" when Mueller indicted him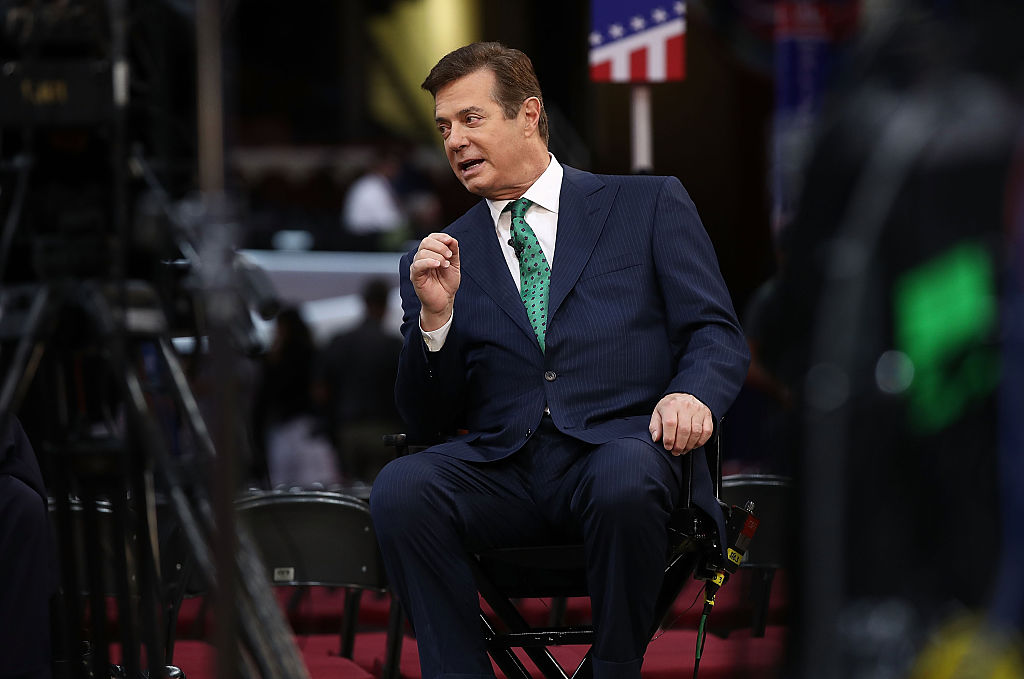 On Oct. 31, 2017, news broke that former Trump campaign staffers and aides Paul Manafort and Rick Gates had been indicted in Mueller's probe. It was big news, given that Manafort, in particular, played a key role in Trump's campaign.
But while some networks devoted significant airtime to the development and its implications, Fox & Friends devoted just 25 minutes of coverage to the story.
In contrast, programs on CNN and MSNBC covered the indictments for more than an hour.
Next: Fox News has also offered questionable coverage of another big Storm in Trump's life.
3. Fox News has barely covered Trump's alleged affair with Stormy Daniels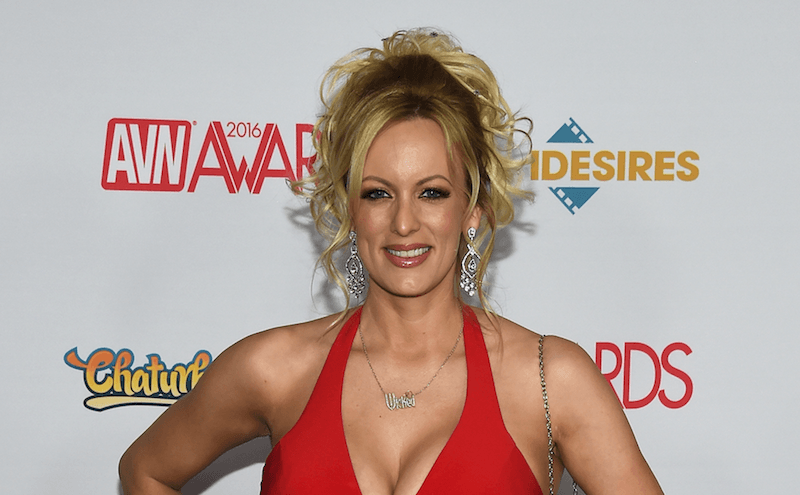 Trump has a long history of facing rumors about extramarital affairs. But his relationship with adult film actress Stormy Daniels has become a media firestorm, since it also may involve an attempted cover-up.
Fox News has had some creative approaches to downplaying the Daniels affair, or shifting focus away from its political implications. The hosts have been critical of other networks that have covered the story at length.
And the channel devoted a fraction of airtime to Daniels when compared to CNN and MSNBC. Fox News has even avoided trying to use the words "Trump" and "porn star" in the same sentence the few times it does approach the ongoing saga.
Next: Trump's controversial history with women has been a pain point for Fox News.
2. The Access Hollywood tape didn't make many waves on Fox News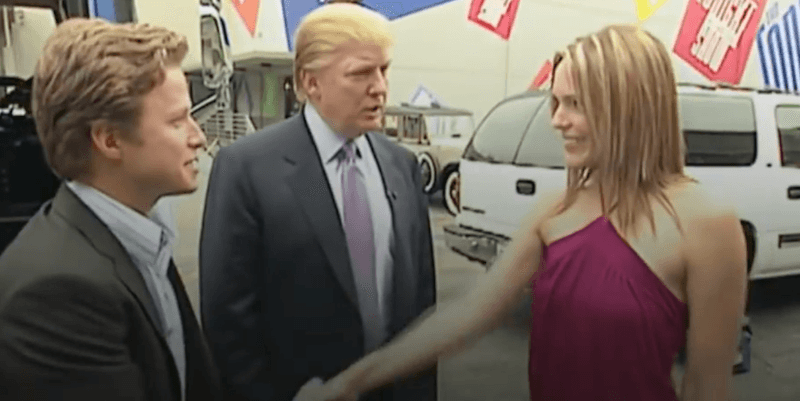 Political pundits and voters alike were shocked when a 2005 video of Trump bragging about grabbing women "by the p**sy" was leaked. And in the months since, more than a dozen women, including a former Fox News host, have come forward, accusing the president of sexual harassment or assault.
Fox News' discussion of the Access Hollywood scandal was mostly limited to discussions of whether it might affect Trump's popularity with women voters. But the hosts did seem to be in full denial mode by the time the allegations against him picked up steam.
Next: Fox News had a questionable way to downplay Trump's sexual assault allegations.
1. Fox News had this shocking response to the sexual harassment allegations against Trump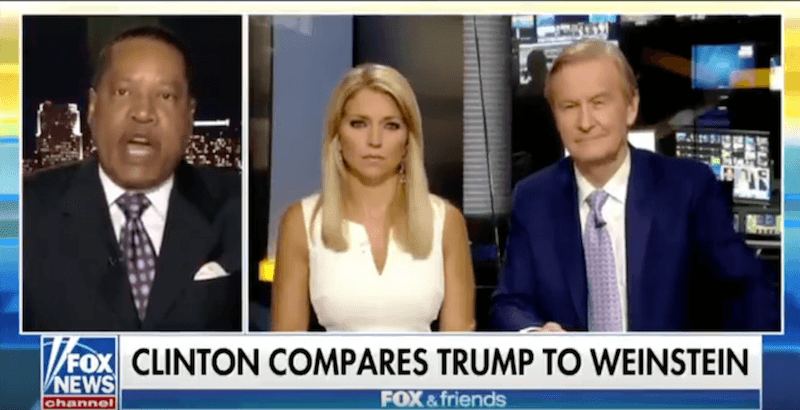 In an October 2017 Fox & Friends segment, pundit Larry Elder dismissed any similarities against the Trump sexual assault accusations and those levied against Harvey Weinstein when he claimed, "President Trump has not admitted to being a sexual assaulter at all."
He then downplayed the seriousness of the allegations against Trump. Elder said whatever Trump did to is "child's play" compared to Weinstein's crimes.
It's worth noting that the Trump sexual assault scandal was preceded by numerous reports of widespread harassment of women at Fox News.
Check out The Cheat Sheet on Facebook!