How Fox News Stars Are Reacting to Sean Hannity's Michael Cohen Scandal
Fox News is once again in the awkward spot of having to address a scandal about one of its own. On April 16th, Michael Cohen, the personal lawyer of President Donald Trump, revealed in court that another one of his clients was Sean Hannity.
This is a big deal because Hannity had spent months railing against the Russia investigation on his show, never disclosing to his audience that he has this personal connection with the lawyer at the center of it. Hannity has defended himself by claiming that Cohen has never represented him in any legal matters and that he only asked him questions about real estate.
When the news broke, CNN and MSNBC were all over it, while Fox certainly was not. However, the network's stars have addressed the story, and a few of them have even criticized Hannity. You won't believe how a fellow controversial Fox News host, Laura Ingraham, responded to the scandal (page 5) and how Fox News itself defended its star (page 9). 
1. Shepard Smith called the story the 'elephant in the room'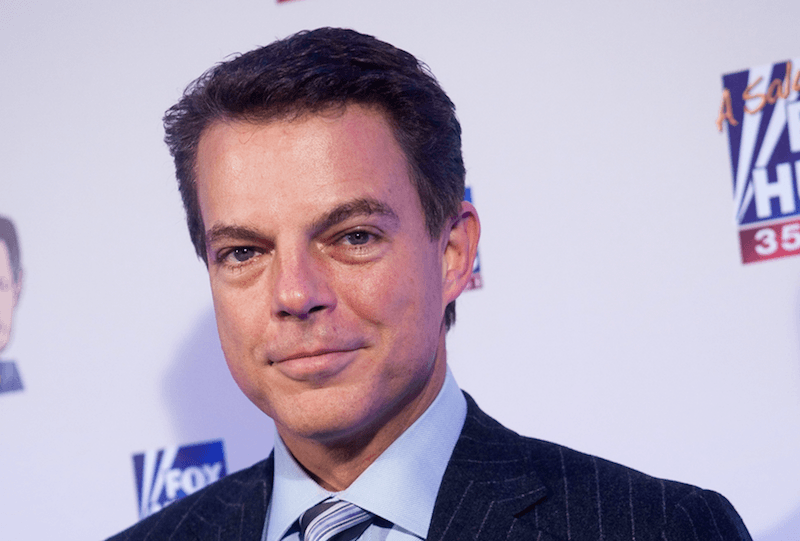 The first Fox News anchor to address the Hannity scandal was Shepard Smith. He did so not long after the story broke by calling it the "elephant in the room."
Smith went on to paraphrase Hannity's statement saying that Cohen did some legal work for him. He promised to follow up later in the show, and he did, saying, "We spoke with his publicist here at Fox News who says that he says they have been friends a long time. He never denied he was his lawyer. That he did some legal work for him along the way, and that's the extent of that."
Both times Smith addressed this story, he only talked about it for about 30 seconds, whereas CNN and MSNBC spent much of their afternoon discussing it non-stop.
Next: This anchor of The Five felt that the Hannity story was no big deal.
2. Greg Gutfeld mocked media for 'convulsing with joy' over the news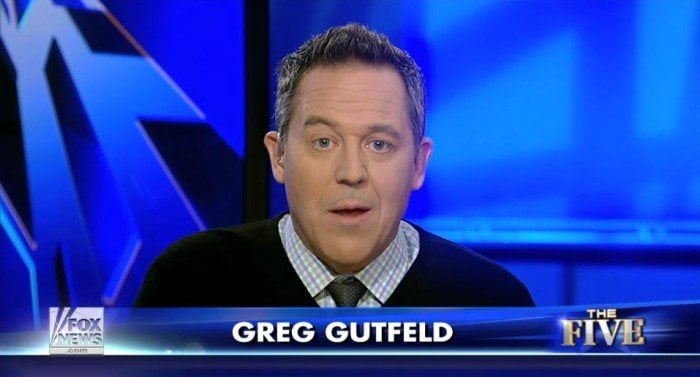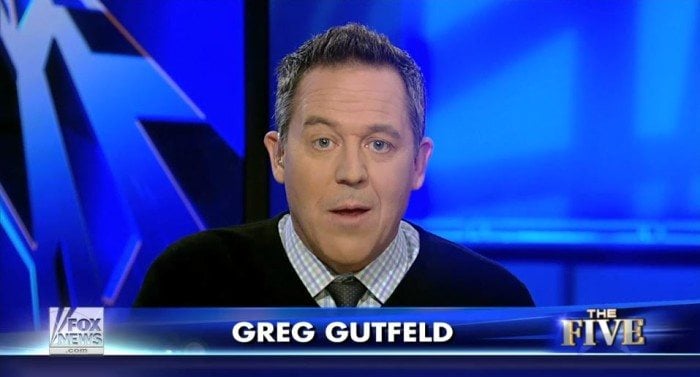 The Hannity scandal next came up on The Five, and Greg Gutfeld was fairly dismissive of it, not seeming to feel that it was a big deal. On the show, Gutfeld said, "Leave it to Sean to be part of a scandal and have the least salacious part. His stuff is so common sense."
Gutfeld then mocked the media for "convulsing with joy over the news" on Twitter, but he suggested that the press was disappointed when the story deflated. He presumably meant that Hannity's statement saying that Cohen was never his lawyer put an end to the controversy.
Next: Another co-host of The Five disagreed and argued that Hannity was in the wrong.
3. Juan Williams questioned why Hannity didn't reveal the relationship
Not everyone on The Five agreed that the Hannity scandal was no big deal. Juan Williams suggested that it was wrong of Hannity not to disclose that he had a relationship with someone who he was covering on his show.
Williams asked, "Why, when Sean was on the air strongly an advocate for President Trump, not say, 'Hey, I've got a relationship with the lawyer'? I think that's a question."
Dana Perino came to Hannity's defense in response, saying that he probably wouldn't consider Cohen to be his lawyer.
Next: This Fox News contributor criticized Hannity right to his face.
4. Alan Dershowitz scolded Hannity on air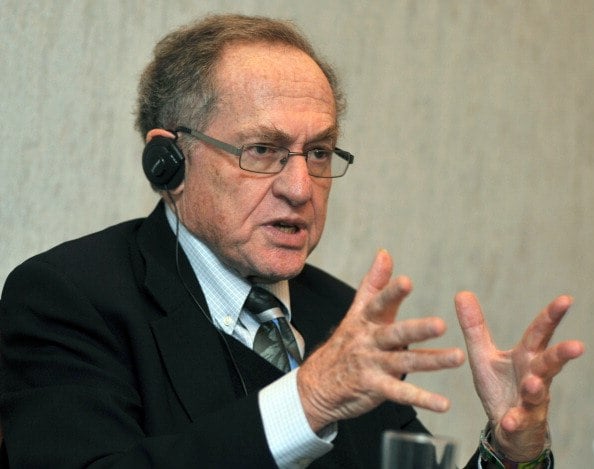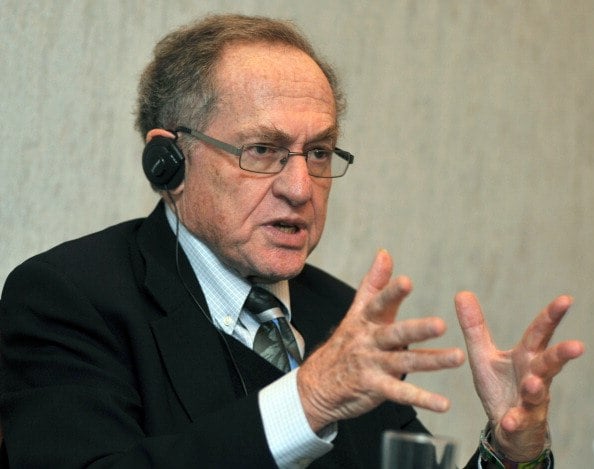 On his show on April 16th, Hannity opened by teasing he would talk about the Cohen scandal later on, but he proceeded to spend nearly the entire broadcast talking about unrelated stories.
During one segment that had nothing to do with the controversy, frequent Fox News contributor Alan Dershowitz was there as a guest. Surprisingly, Dershowitz scolded Hannity unprompted at the start of this segment about something totally different. "I really think you should have disclosed your relationship with Cohen," Dershowitz said.
Hannity shot back by saying that his involvement with Cohen was minimal. "I understand, but you should have said that," Dershowitz argued.
Next: This host who is also quite controversial weighs in.
5. Laura Ingraham backed up Hannity's choice of counsel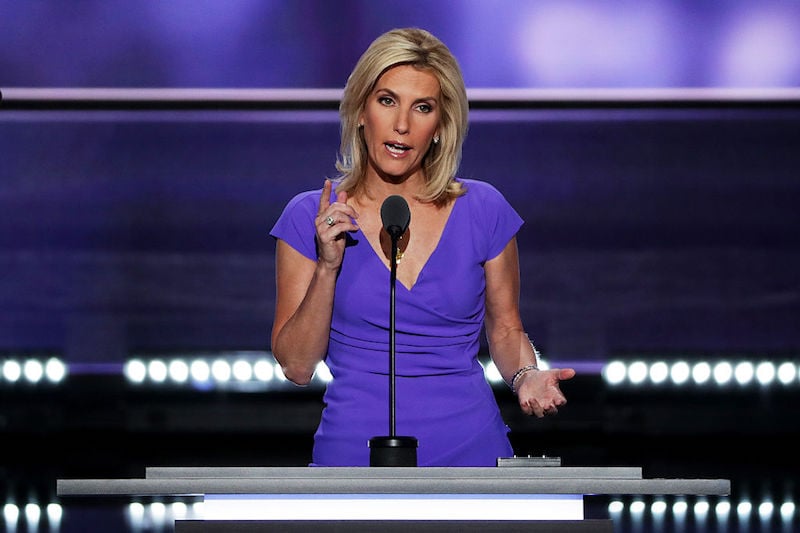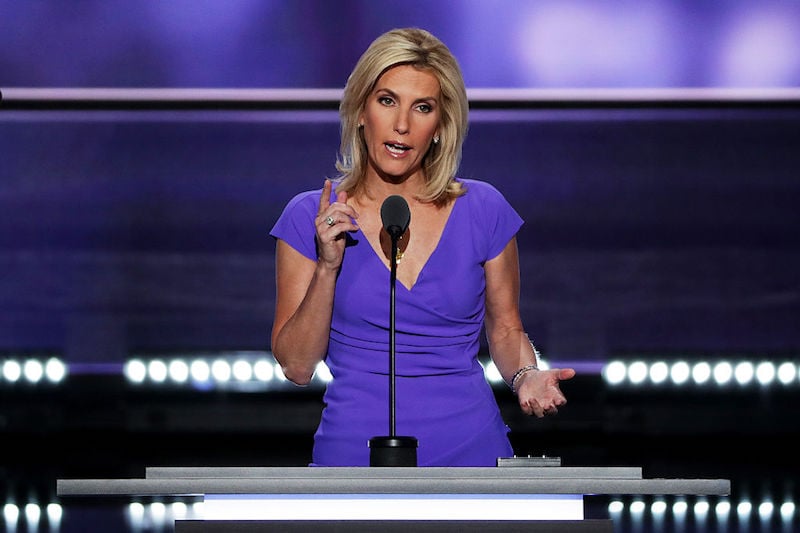 Laura Ingraham's show comes on Fox News right after Hannity's, and Hannity always tosses to Ingraham at 10:00. He did so on April 16th after just having spoken about the scandal.
So Ingraham addressed it during her brief discussion with Hannity at the start of her show. She first made a joke about the scandal, saying, "You're like my brother, but I'm glad for like a millisecond the heat's off me and on you."
On a more serious note, Ingraham came to Hannity's defense, telling him, "My question is, you can't pick your own counsel, or have someone you talk to? You can do that any day of the week."
Next: This other controversial Fox host weighs in as well.
6. Tucker Carlson came to Hannity's defense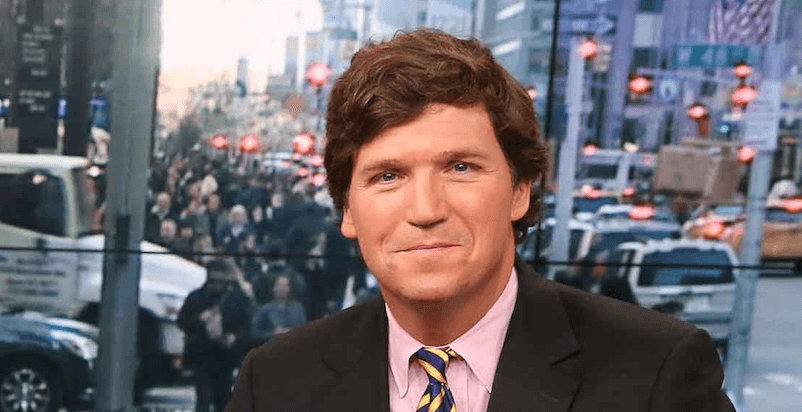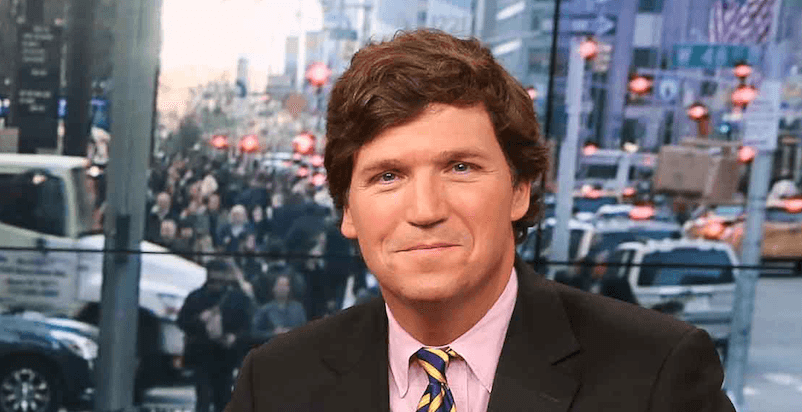 On his show, which comes on right before Hannity, Tucker Carlson defended his Fox News colleague. Carlson argued that who Hannity hires as his lawyer is nobody else's business.
"Keep in mind, Sean Hannity is a talk show host," Carlson said. "He's not under investigation by anyone for anything. Who he hires as a lawyer and why is nobody's business."
Carlson went on to criticize the judge who ordered for Hannity's name to be disclosed. "No judge has a right to violate his privacy or anybody else's," Carlson said. "Those used to be the rules, but the rules have changed." He concluded by saying that attorney-client privilege and privacy itself no longer mean anything.
Next: How one Fox & Friends host talked about the story the next morning.
7. Brian Kilmeade said what Hannity did was 'perfectly logical'
On Fox & Friends the morning after the Hannity story came out, Brian Kilmeade also came to his colleague's defense, saying there was nothing wrong with anything he did. "There's no there there," he said. "It's perfectly logical to think that if you're friendly with somebody that you might ask them for legal help."
Kilmeade also suggested that the rest of the media was overreacting to the story and that they had become "obsessed with Sean Hannity."
Next: These two other Fox & Friends hosts weighed in.
8. Steve Doocy and Ainsley Earhardt supported Hannity's privacy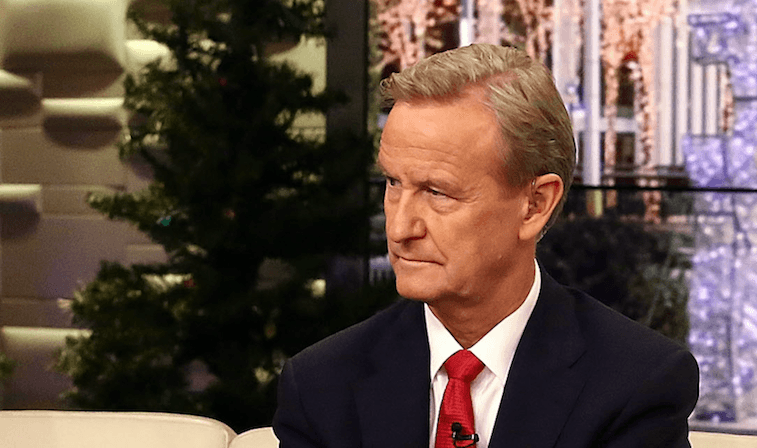 Kilmeade's Fox & Friends co-host Steve Doocy also weighed in on the Hannity scandal. He did so by suggesting this was an issue of the judge violating Hannity's privacy. Doocy technically framed his comments as him quoting someone else, but it seemed pretty clear that he agreed with the sentiment.
Doocy said, "I was talking last night to a lawyer friend down in Florida, and she was concerned, she said, 'Are the days of privacy gone? What about his clients that had nothing to do with President Trump? Their privileged information is out there. Do they completely lose their privacy and privilege?'"
Fox & Friends' co-host Ainsley Earhardt also chimed in to say "Michael Cohen was not saying that Sean Hannity is his client." This statement does not appear to be true, though, as Cohen referred to Hannity using the word "client" in court.
Next: This is how Fox News itself responded to the scandal. 
9. Fox News continues to defend Hannity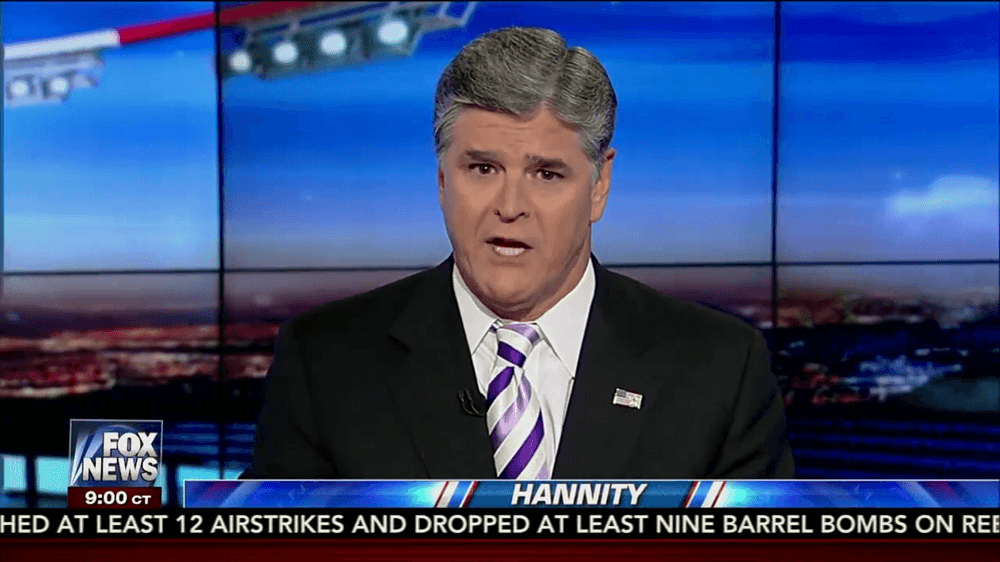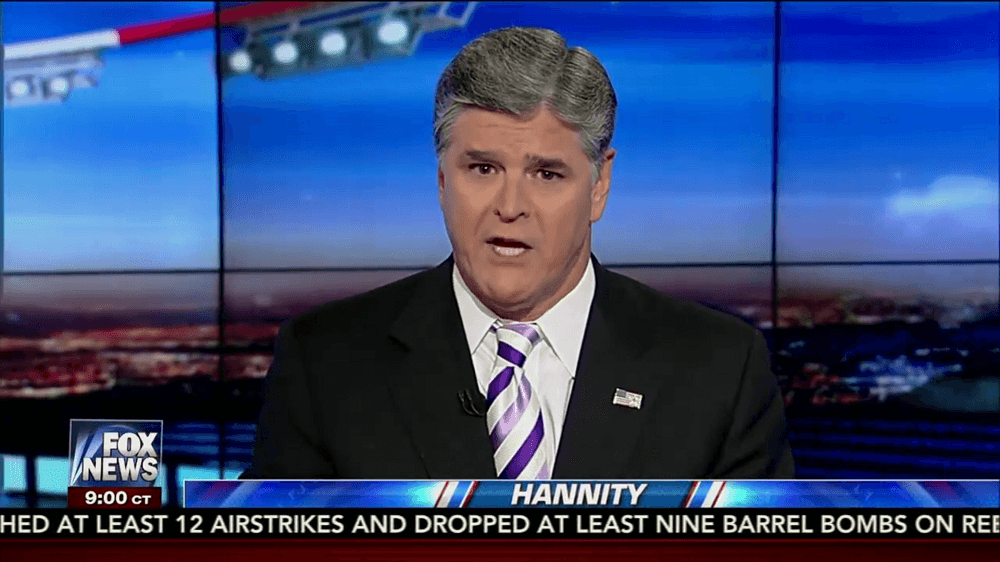 After the scandal first broke, there was some speculation that Fox News might reprimand Hannity. However, the network did the complete opposite, putting out a statement defending him.
On April 17th, one day after the scandal broke, Fox News said the following:
While Fox News was unaware of Sean Hannity's informal relationship with Michael Cohen and was surprised by the announcement in court yesterday, we have reviewed the matter and spoken to Sean and he continues to have our full support.
Next: This interesting development happened after the scandal died down
10. Hannity's statements are later cited in court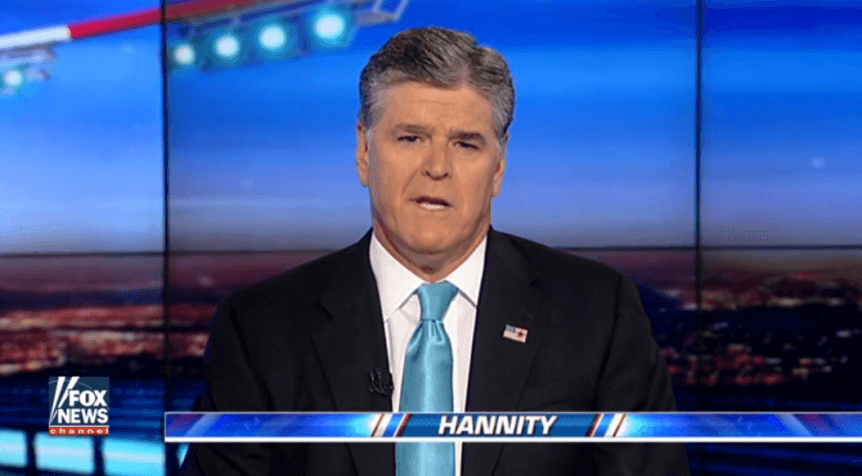 There hasn't been too much discussion of the Sean Hannity controversy since then. But recently, Hannity's own words about the situation actually ended up coming up in court.
When the FBI raided Michael Cohen's office and seized documents, Cohen's lawyers argued that these were protected by attorney-client privilege.
But federal prosecutors argued that very few of these documents are covered. According to Newsweek, as evidence, they cited Trump's statement that Cohen only did "a tiny, tiny little fraction" of his legal work, and Hannity's statement that he "never retained him, received an invoice or paid legal fees."
"These statements by two of Cohen's three identified clients suggest that the seized materials are unlikely to contain voluminous privileged documents, further supporting the importance of efficiency here," the prosecutors wrote.
Check out The Cheat Sheet on Facebook!