How Frankie Beverly Really Feels About Beyonce's Cover of 'Before I Let Go'
It might only be mid-May, but fans can all unofficially declare that Beyoncé's cover of "Before I Let Go" is the summer anthem we all need.
It's already been four weeks since Beyonce released Homecoming on Netflix and destroyed the possibility of a night of much-needed sleep.
The film follows her unprecedented Coachella performance. In 2018, Queen Bey became the first black woman ever to headline Coachella, giving two powerhouse performances so remarkable that the weekend was henceforth referred to as "Beychella."
Giving us a live album with the same name, Homecoming features all 39 songs performed throughout the weekend. As if that wasn't enough of a gift, Beyoncé, being Beyoncé, went one step further and released a bonus track. The track is her outstanding cover of the iconic, 1981 hit song "Before I Let Go."
A different type of cover
No matter what your talent, or level of fame, covers can be super tricky to do well and "Before I Let Go" was certainly no exception.
An all-around anthem in the black community, "Before I Let Go" can be heard at every wedding, graduation party, picnic, barbecue, cookout, etc. The words poetic, the melody beautiful and effortless. It's a classic that is well-loved and will never go out of style. As the song has such a loyal fan-base, a new rendition of the tune was bound to be met with intense scrutiny. But, of course, Queen B lived up to the challenge.
For her rendition, Beyoncé picked up the tempo and even threw in the beats of another classic song, "Candy." It was a bold approach, but a successful one. Beyoncé managed to completely re-engineer the song for a new generation.
The 'Before I Let Go' challenge
Immediately it sparked joy from fans and stans alike. Almost overnight, social media was flooded with videos of people of all ages completing the "Beyoncé Before I Let Go Challenge." As the song has a line dance component, many people quickly recorded videos of them completing the dance with their own unique flair. Certainly, this dance will be seen at parties for years to come.
The song was clearly a success among Bey's fans but what does Frankie Beverly (the lead singer of the original song) think about her cover?
Frankie Beverly & Beyoncé are longtime friends
Beverly first met Beyoncé in her teens, when she was well into her Destiny's Child days. Beyonce was a fan of the band, so her mom, Tina, took her to a show in Houston. From there, the two went on to work together a few times over the years. Still, Beverly was shocked to hear that Beyoncé was interested in covering his song. When he finally heard it, he admits to being completely blown away.
'One of the high points' of his life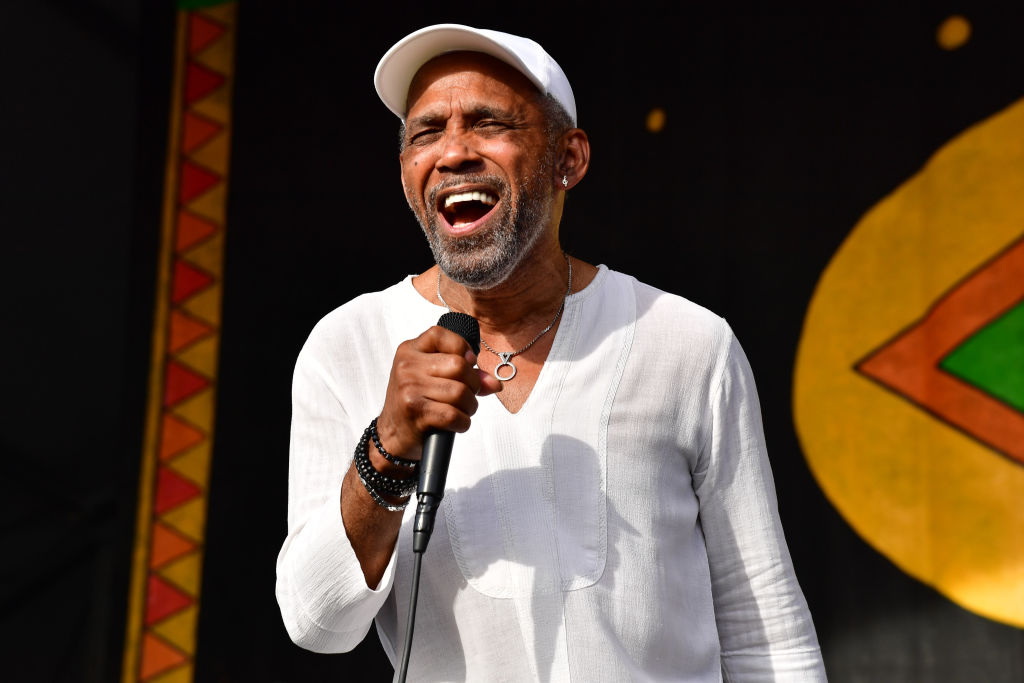 Beverly talked about Beyoncé covering his song and said it was "one of the high points of my life." He also spoke of her immense talent and sweet personality.
"Other people have done my songs, but the way she did this was in a class of its own," he told Billboard. "I'm hearing from people I haven't heard from in years. She's done something that has affected my life. I haven't even spoken to a publication like yours in quite a while. So it's changed things around for me."
No matter what your age, you can enjoy this cover. It is the perfect compliment to the Frankie Beverly & Maze version and a cover that we'll be playing alongside the original for years to come.