How Fred Rogers' Letters with Fans Were Used to Make 'A Beautiful Day in the Neighborhood'
A Beautiful Day in the Neighborhood tells the true story of a journalist following Fred Rogers of Mister Rogers' Neighborhood around to write an article. Tom Hanks plays the children show star and Matthew Rhys plays the journalist named Lloyd Vogel.
The set of the show was recreated for the movie with some help from Rogers' estate. His studio was actually used to film the fictional version of the show. However, that's not the only thing that was provided.
Showbiz Cheat Sheet talked to producers, Yournee Henley and Peter Saraf at the premiere of A Beautiful Day in the Neighborhood at Toronto Film Festival on Sept. 8. This is what they had to say about using letters between Rogers and his fans in order to make the movie.
His estate allowed producers to go through his letters with fans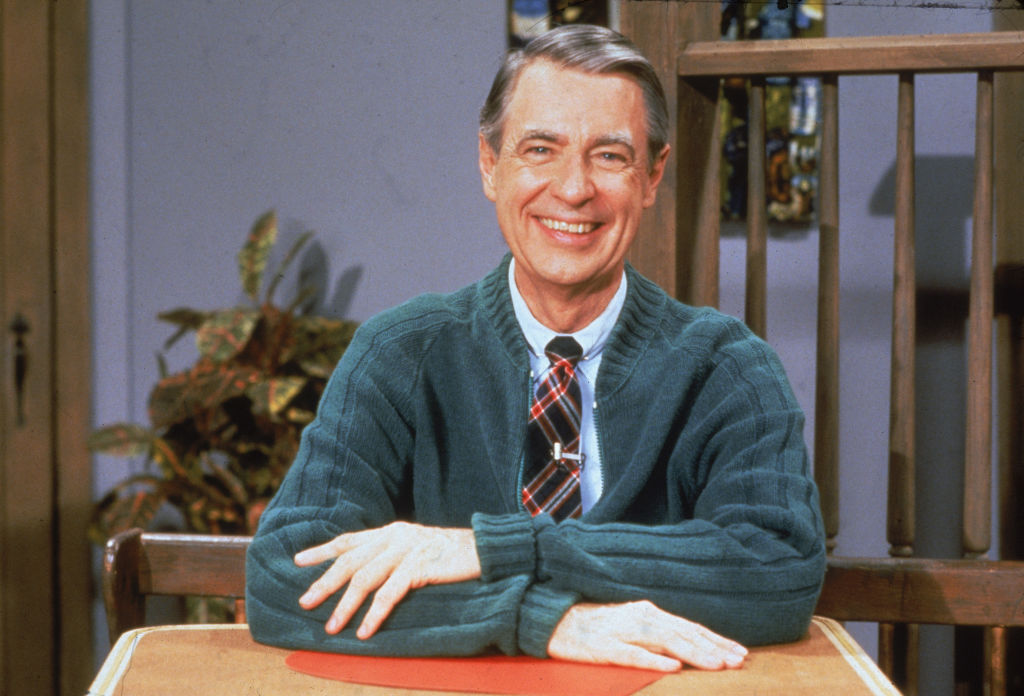 The movie isn't just built on the one article about Tom Junod's time with Rogers. His letters with fans were used too.
"There was a lot of research that was put in that Fred Rogers' estate was kind enough to open up their their archives and I remember them going out and researching and finding so many of these stories," Henley told Showbiz Cheat Sheet.
The producer continued, "There were just countless stories, and correspondence, and people that were touched by Fred. So there was a tremendous amount of just personal research that had been done with that."
Saraf likened going through the warehouse to a famous movie scene. He also talked about the work Rogers had to go through to contact people.
"If you go into the Fred Rogers archives out in Latrobe at St. Vincent's. Do you remember the last scene of Raiders Of The Lost Ark?" asked Saraf. "When you're in that massive warehouse it's not quite that big, but there are boxes and boxes and boxes of correspondence that he had with people over the years."
He later said, "I said this a moment ago, but it seems simple. Everybody deserves to be loved. It takes a lot of work and Fred did the work and he did it through his whole life."
Rogers wrote to children and their parents
Rogers obviously meant a lot to many children so they would reach out to him. However, the producers said he took the extra step when responding to them.
"Now we're so used to electronically sending correspondence and he would actually take the time and he would write these handwritten notes sometimes," revealed Henley. "He would actually get a letter from a child and he would say 'Oh I'm going to write to this child. I'm also going to write to the parent.'"
Henley continued, "And he would just take that extra time and we would hear those stories over and over again." The producer added, "It was wonderful."
The movie shows many aspects of Rogers' life including his desire to keep in touch with those who enjoyed his work. Fans will hopefully get a sense of who he was with that and more through the movie.