How 'Frozen 2' Star Evan Rachel Wood Fixed One Problem with Disney Movies
The day after Thanksgiving is the perfect time to see Frozen 2 or see it again since everyone probably already saw it by now. The sequel expands the world of Frozen and even expands on characters briefly introduced in the original film. One such character is Iduna, Anna (Kristen Bell) and Elsa (Idina Menzel)'s mother voiced by Evan Rachel Wood.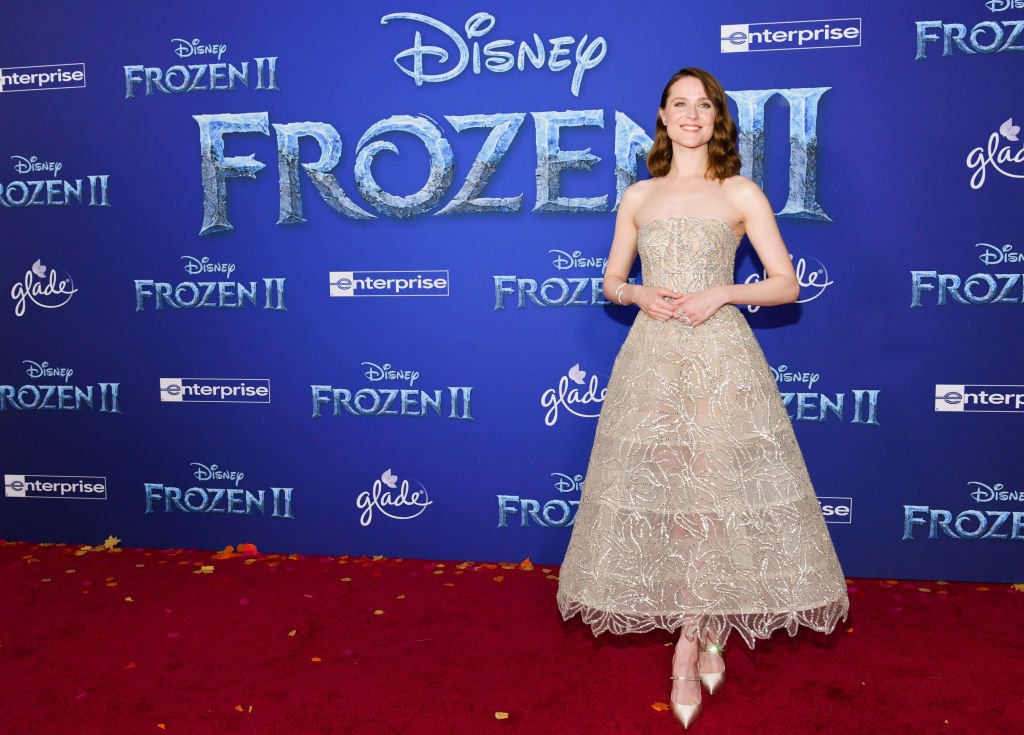 Co-director Jennifer Lee voiced Iduna briefly in Frozen, but when the sequel required more acting, and a song, Lee relinquished the role. At the press conference for Frozen 2, Lee, songwriter Kristen Anderson Lopez, and Evan Rachel Wood herself spoke about how Iduna corrects one longstanding problem with Disney movies.
How 'Frozen 2' cast Evan Rachel Wood
Frozen 2 was shrouded in such secrecy, they couldn't even let potential actors read the script or even a single scene for their audition. So they chose another play and other songs to test their voices.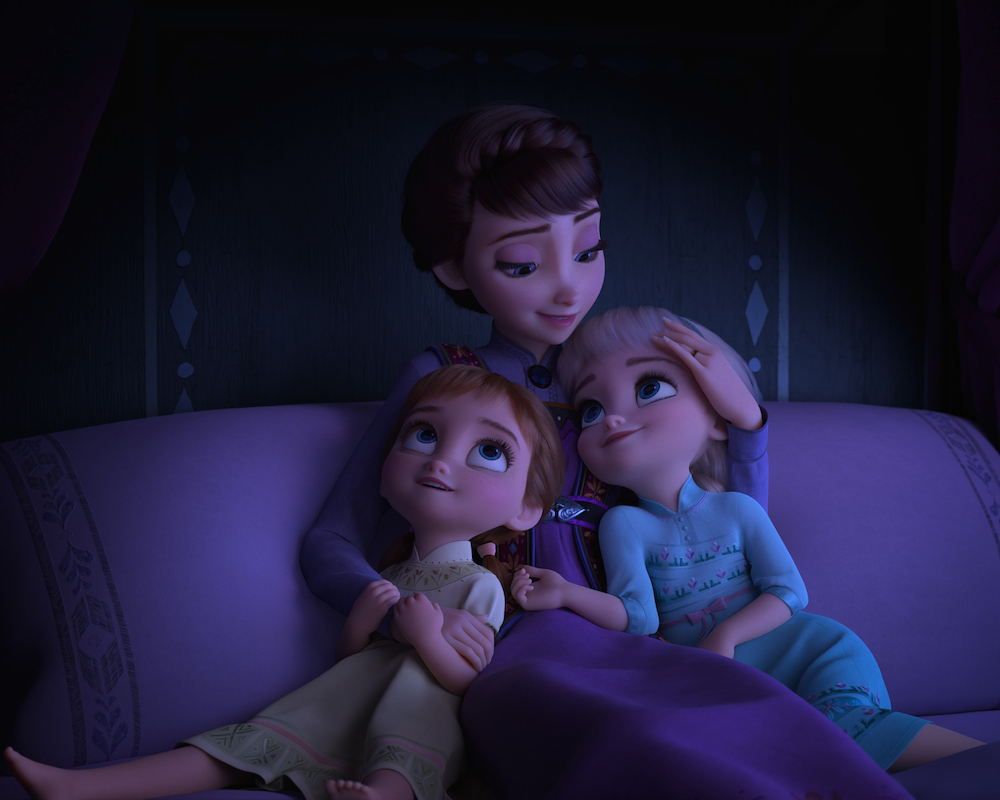 "We were blessed where a lot of people auditioned, incredible actresses and singers," Lee said. "We gave out a monologue, was it from Molly Sweeney I think? And then they sang."
Evan Rachel Wood was the perfect blend of Idina Menzel and Kristen Bell
Evan Rachel Wood is younger than both Idina Menzel and Kristen Bell, but she plays their mother in Frozen 2's flashbacks when Anna and Elsa where children. So that checks out, and Wood fit the bill. 
"Evan, not only is her singing voice extraordinary, it had the sweetness right between Kristen and Idina so you could feel their mom was in the room," Lee said. "In her voice, you could feel this nurturing loving mother but one who knew so much more. How do you get that in a voice? Just the sound of her voice, I knew she carried so much more than she was revealing."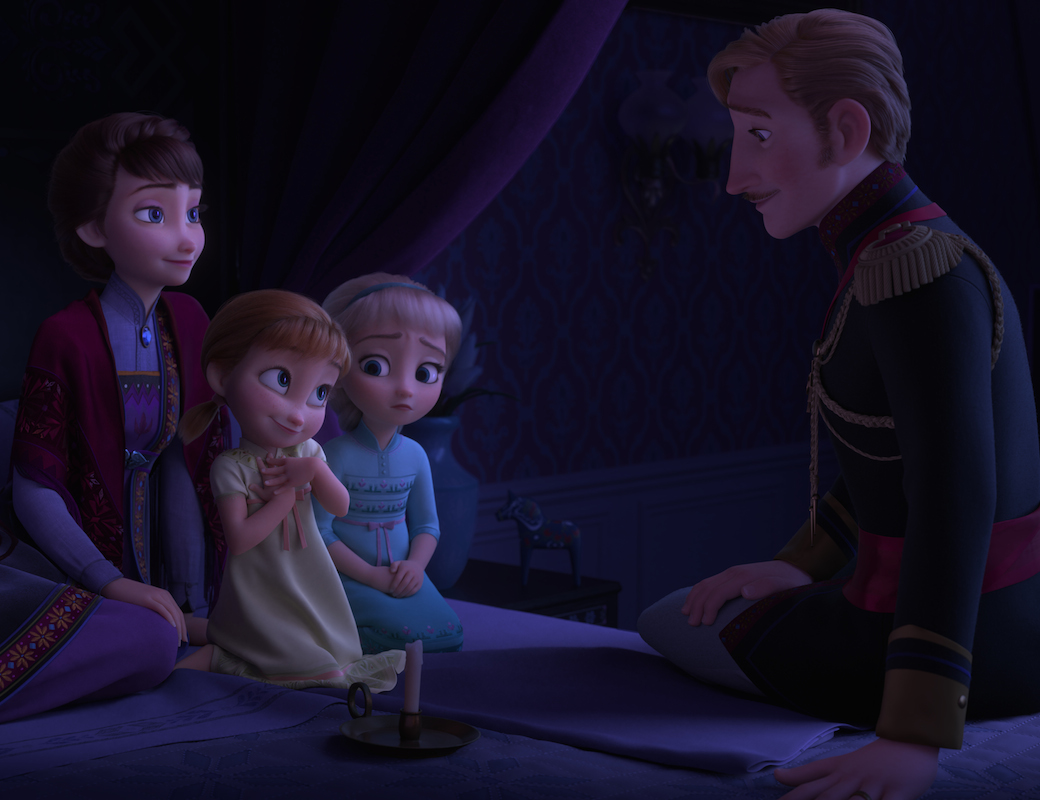 Anderson-Lopez noticed Wood's vocal quality and wrote a song to capitalize on her.
"There's mist in your voice," Anderson-Lopez said to Wood. "The song that we wrote for her also is sort of this misty up at the top of the world, laying out the mystery and it actually is the road map for the whole movie. So she had to be this all knowing mystical goddess."
The Disney problem 'Frozen 2' solved
Frozen 2 couldn't bring back Iduna. The original already established that Anna and Elsa's parents died. They could, however, give their mother a significant role in the sequel.
"What we love about this film is often moms aren't in Disney movies," Lee said. "What I love is the effect mothers have on their children, whether they're there or not but the incredible story that the mother has deep inside her that she hasn't shared and felt comfortable sharing."
Evan Rachel Wood felt the magnitude of "All Is Found"
Iduna sings the first song in Frozen 2, the lullaby "All Is Found." As a mother and Disney fan herself, Evan Rachel Wood can only imagine other mothers singing her song to their children.
"Disney raised me," Wood said. "I grew up doing musical theater. Disney and musical theater go hand in hand. All of my favorite Disney movies usually have a musical element in them. Those are the ones I feel like really stick around forever and all the ones that we remember and sing become part of our lives. I've been singing Disney lullabies to my son since he was born."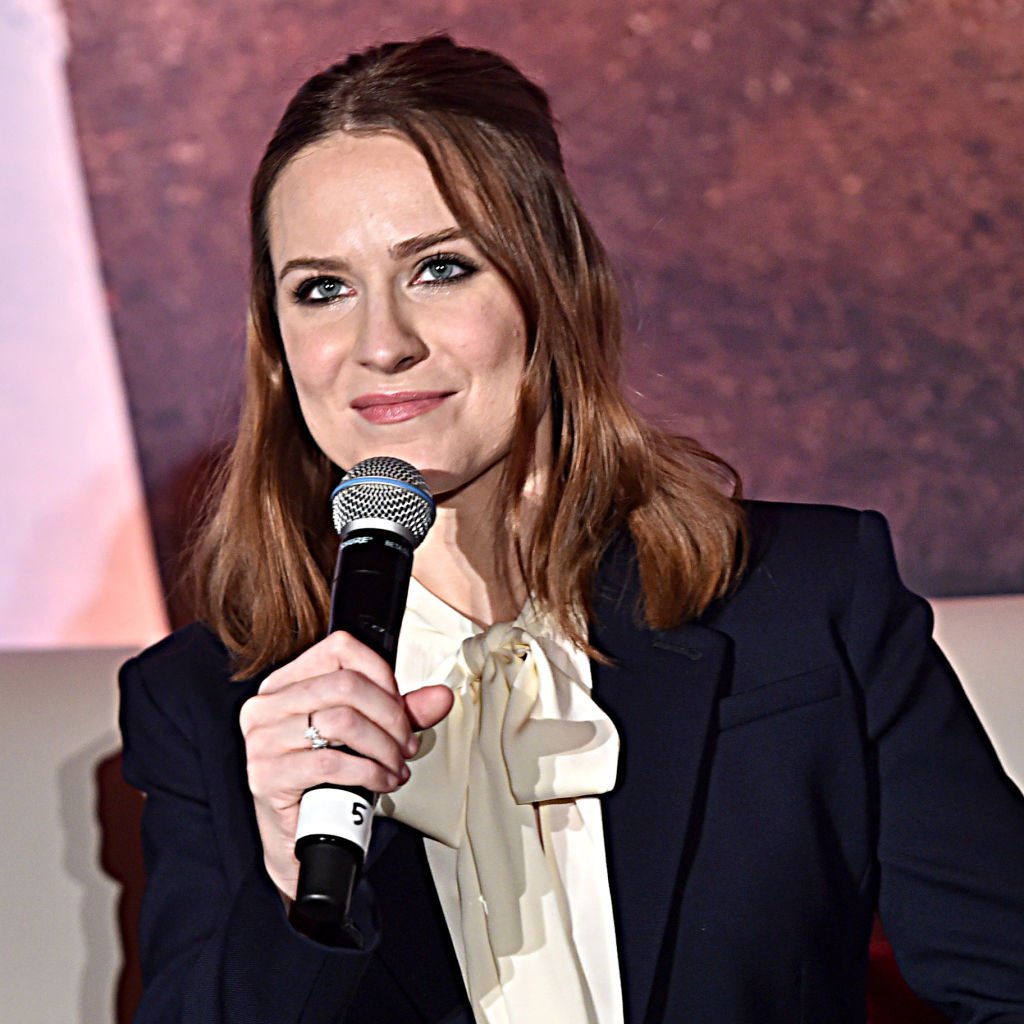 Even after seeing Frozen 2, it hasn't quite sunken in yet for Evan Rachel Wood.
"So to be welcomed into the Disney family is already huge and then to be a part of this already phenomenon, and then to be given a Disney lullaby of my own, I'm still processing it," Wood said. "It's been such a special, beautiful experience and I'm still giddy about it. I just can't believe I'm sitting here right now. I'm just happy to be here."