How Gordon Ramsay Learned to Cook
You may know the hot-headed, sharp-witted Gordon Ramsay from his television shows Hell's Kitchen or Kitchen Nightmares, but Ramsay wasn't always in the culinary spotlight. The chef and restaurateur began his career studying hotel management and later, French cuisine. Now, he offers fans a slew of binge-worthy television shows and fabulous, every day kitchen tips. But, where did this cooking celebrity learn to cook?
Gordon Ramsay's education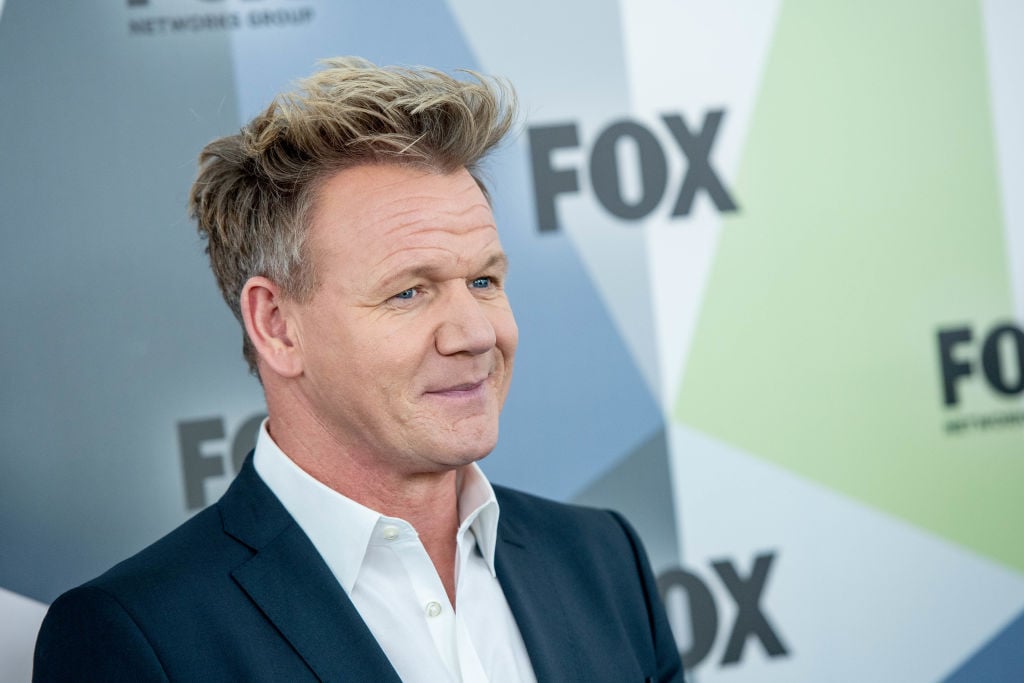 Ramsay tells fans he grew up in Stratford-upon-Avon, the same town as William Shakespeare himself. While he hasn't risen to literary fame — he has notably published several cookbooks — he has achieved star status via his culinary skills.
Ramsay was hoping for a professional soccer career, but a knee injury caused him to change his plans. Instead, he went to college for hotel management and earned his degree in 1987.
Once he was done with college he began to work under some of the top chefs in Europe. He landed a job working as an apprentice with Marco Pierre White at Harvey's in London. Then, he traveled to France where he practiced his skills under the watchful eyes of master chefs Joël Robuchon and Guy Savoy.
Gordon Ramsay's rise to success
Ramsay's restaurants are award winning. In fact, his first restaurant, Restaurant Gordon Ramsay, in Chelsea, London, has held three Michelin stars since 2001. According to biography.com it only took him three years to earn those stars too.
He started to rapidly rise to fame when he appeared on the British television miniseries Boiling Point in 1998. Since then, he's only been rising in his fame, especially in the reality television realm.
He's become known for his fierce temper on his television programs, but at the same time has been instrumental in helping other chefs get a leg up in the industry. You'll recognize him from Hell's Kitchen, Ramsay's Kitchen Nightmares, MasterChef, MasterChef Junior (where although he does makes kids cry sometimes, he's surprisingly nice), and Hotel Hell.
Gordon Ramsay's best cooking tips
Ramsay has offered a bunch of cooking tips for even the most beginner cook among us. From how to peel a kiwi, to what temperature meat should be before you pop it on the grill, the guy has an idea for every cooking experience.
He offers lots of tips on his website including how to best chop herbs and how to remove a pepper's spice from your fingers. You can even schedule a class with his top chefs and bartenders in his restaurants to bone up on your own cooking skills.
Gordon Ramsay's scrambled eggs
Many of his most popular tips involve the cooking of his signature scrambled eggs. For starters, he cooks his in a pot, not in a frying pan like most of us do. In addition to cooking them low and slow, stirring constantly, he recommends waiting to season them until the very end. According to Ramsay, you should salt your scrambled eggs right before you plan to serve them. If you salt them too soon you can ruin their moist finish. His other secret? Adding a cold scoop of Crème Fraiche to the mixture just as they finish cooking, it stops them from cooking further and adds to their creaminess.
Gordon Ramsay excelled as a chef
Ramsay definitely learned to cook. You can taste the results for yourself at his more than 30 worldwide restaurants. In the United States, you'll find his restaurant selections in Las Vegas, Baltimore, and Atlantic City. Though, if you're looking for a more luxurious dining experience you'll have to be in Europe to enjoy his Michelin-star dining establishments.