How Has Priyanka Chopra Changed Since Marrying Nick Jonas?
Priyanka Chopra is a global icon. She is known around the world for her award-winning acting skills. Not only is she recognized for her outstanding role on the ABC drama series, Quantico, but she is also one of the most recognized actresses in her home country of India. It's obvious that the former Miss World winner's goal-driven and independent personality has helped her career get to where it is today.
When she married singer and songwriter, Nick Jonas, many people were shocked by the pairing. Given the fact that Chopra is ten years older than her husband, it was speculated that their relationship may not last because they couldn't possibly have that much in common. However, the couple seems to become more in love with every passing day.
Since she has married the Jonas Brothers band member, many people are starting to notice something changing with the world-renowned actress' personality. So, how has Chopra changed since marrying Jonas? Here is what we know.
Priyanka Chopra feels safer now that she has a "teammate"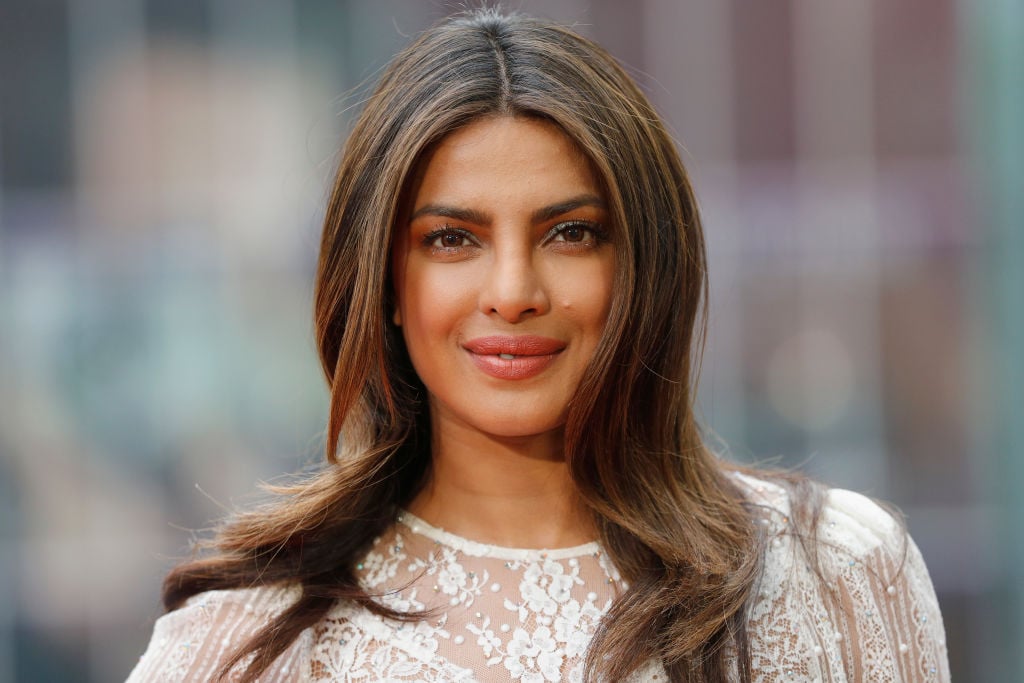 Everybody in life has its ups and downs. No matter what career path you choose, you are going to have good days and bad. That is especially true when your career puts you in the spotlight for millions of people to see.
Chopra is no different than the rest of us. Before she married her husband, she had to deal with the good and the bad all by herself. Now, however, she feels like she has a person that constantly has her back. That makes it much easier for her to handle the bad times.
Back in February, Chopra and Jonas appeared together at the premiere of her new movie Isn't it Romantic. Chopra spoke to Entertainment Tonight and told them how much she enjoyed having her husband walk the red carpet with her for the first time.
"It's so amazing to have someone out there rooting for you and you know that that's your partner and you know that they are always on your team and whatever happens, that's your person and that's such an amazing security and I loved it," she told ET. She had also added that she loved the "safety and consistency" of marriage.
Marriage has helped Priyanka Chopra to bring more good to the world
Chopra has always tried to use her celebrity status for good. She has donated to many charities and tried to help out where she has been needed. Now, however, she feels like she is able to do more than ever before because she has a partner that is able to help her accomplish even more. She has worked with UNICEF – an international organization that helps to meet the essential needs of women and children in distress providing them with things such as nutrition, healthcare, and education – and Joe Jonas and his brothers have also given to many charities including the Change for the Children Foundation.
Now, that they are married, they are able to collaborate and come up with new and more productive ways to help even more charities that are in desperate need for help. She recently spoke to Elle about what the future may hold for her and her husband's charitable adventures. "I've been an independent girl running around the world, and now I have a person that's my family, and we think as a unit. Both of us do it. And I think it was all of that that made me really introspective and to think about what I want the next 20 years of my life to be, and where I'm going to go"
We are not sure exactly which charities they plan to work on together, but due to the fact that they both have big hearts, we know that they will do amazing things with any charity that they choose.
Priyanka Chopra loves her new family
Chopra has been married to Jonas for about six months, and so far, she is loving being a part of the Jonas family. After years of seeing the Jonas Brothers have their own solo careers, they have decided to get back together and create a new album entitled Happiness Begins. One of the newest songs on their album is called Sucker and recently, the three boys grabbed up their wives to help them shoot an awesome music video for the song. Kevin Jonas' wife, Danielle, Joe's wife, Sophie Turner, and Chopra got dolled up to dance beside their hubbies in the hot new video. Chopra and Nick looked especially happy in the video.
Chopra not only loves being Nick's wife, but she also seems to genuinely love the family that she has married into. She loves spending time with Kevin and Joe's wives. The three ladies will often refer to themselves as the "J-Sisters." She even recently helped Turner and Joe plan a super secret wedding in Las Vagas. She didn't know that the wedding was even going to happen until about a week beforehand. But because she loves her new family so much, she made sure to help them plan it and keep it a secret, so that the newlyweds could have their perfect day.