How Have Kim Kardashian and Kanye West Incorporated Their Religious Faith into Their Children's Lives?
Kim Kardashian and Kanye West might not take a lot of things in life very seriously, but one thing that is extremely important to them is their religious faith.
Earlier this year, the couple began showcasing their religion on a weekly basis during the rapper's Sunday Services.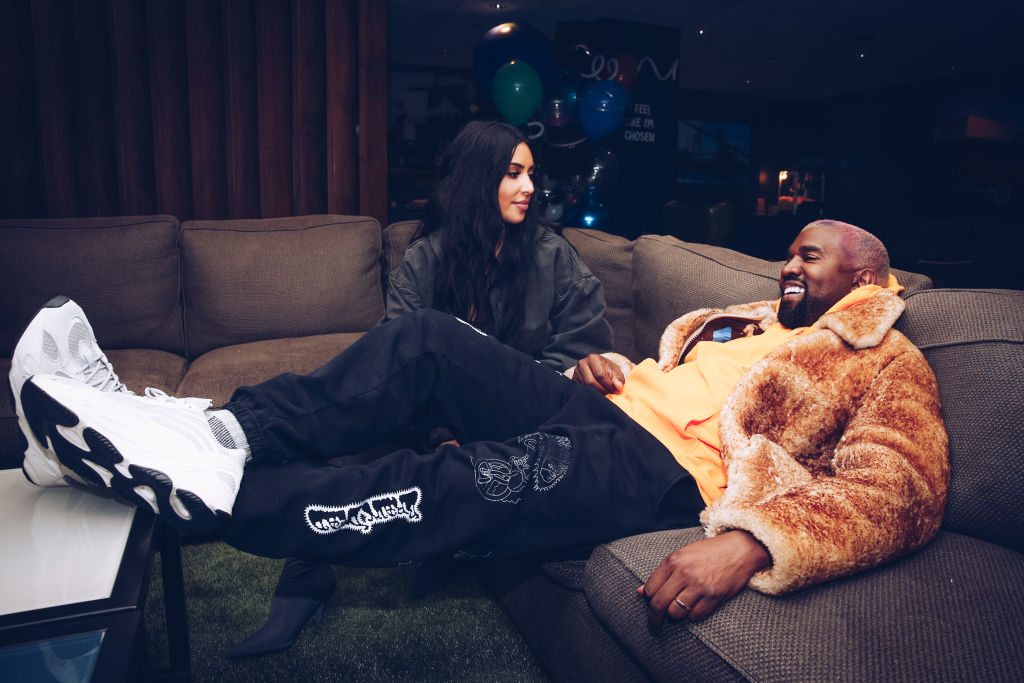 While Kardashian and West have made it clear that religion is a significant component in their lives, how has the couple incorporated their faith into their children's lives?
Religion has always been a big part of Kardashian and West's lives
When it comes to religion, Kim Kardashian and Kanye West have always been huge believers in their faith.
Growing up in religious families, their faith has always played a big part in their lives as children and now as adults.
Kardashian grew up believing in the Christian faith and, along with her siblings, attended Presbyterian or Catholic schools throughout her youth.
The reality star's father was Christian Armenian and instilled his Christian beliefs into his children when they were young.
While the Kardashian family might not seem as though they have a religious background, their faith goes deeper than anyone would have guessed.
"We don't share it much, but we're really religious," Kardashian said of her family in a 2018 interview with Vogue. "We start our day with a group chat with a Bible verse from my mom, and everyone chimes in on the meaning of it. We are very Christian—and our work ethic and our discipline comes from so many years at Catholic school."
Just like his wife, Kanye West also grew up in a religious household. The rapper has said in the past that it "wasn't an option" to not be a Christian in his home.
Although he grew up as Christian, West once said that he wasn't given the option to choose which religion to believe in and eventually started separate himself from the idea of belonging to one specific faith.
While he has a deep respect for all faiths and denominations, West hasn't been afraid to shine a light on his Christian faith throughout his career.
They are raising their children in the same faith
Since religion has played a big part in Kardashian and West's lives, it doesn't comes as a shock that they have incorporated their faith into the lives of their children.
The couple has four children together and it has always been their main focus to instill the important aspects of their faith into their growing family.
Back in 2015, the reality star and the rapper traveled to Jerusalem, where their oldest daughter, North, was baptized along with Khloé Kardashian.
Recently, Kardashian returned to Armenia to have her three youngest children, Saint, 3, Chicago, 20 months, and Psalm, 4-months, baptized in St. James Cathedral in the Armenian Quarter of the Old City of Jerusalem.
Since their kids are getting older, Kardashian and West want their kids to knows the important aspects of their family's faith early on.
Aside from getting baptized, the young children get an up-close view of their religion during West's Sunday Services.
While the Christian faith is celebrated during these services Kardashian has pointed out that it is not actually a church.
"It's more of just a healing experience," she once shared. "There's no praying, there's no sermon, no word, just music, and just a feeling — and it's Christian."
Despite all faiths welcomed to gather during this event, Kardashian and West four children are definitely getting the Christian experience every Sunday.