How Idris Elba's Next Films Will Prove He Can Do It All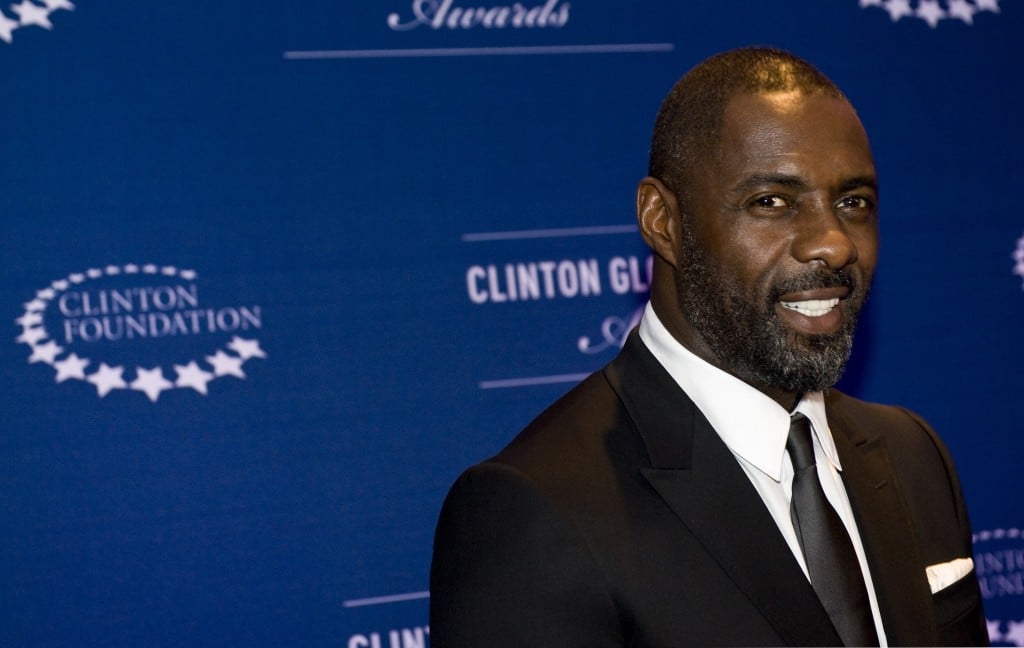 Idris Elba has recently become one of Hollywood's most in-demand stars, as evidenced by his jam-packed slate of upcoming film projects. Over the coming year, the actor (who has previously earned acclaim for his lead role in Mandela: Long Walk to Freedom and the British crime series Luther) will continue to prove his impressive versatility by taking on everything from edgy indie flicks to huge blockbuster sequels.
As comic movie fans know, Elba has a part in the Marvel Cinematic Universe, playing Heimdall, the all-seeing guardian sentry of Asgard, in the Thor franchise. After originating the role in the 2011 flick and reprising it in the 2013 follow-up, the actor is reportedly once again returning to the character – this time, in this spring's highly anticipated Avengers sequel, Age of Ultron. While the exact nature of his role in the film is being kept tightly under wraps, Elba himself has confirmed that he'll make an appearance in a scene with Thor (Chris Hemsworth) and Loki (Thom Hiddleston).
But that's not the only major franchise the actor has on his plate. According to Variety, Elba is rumored to be eyeing a role as the villain in the upcoming Star Trek 3. Details of which character he'd be portraying haven't been revealed, although early rumors suggest that Klingons will be the main antagonist. Variety reports the actor is still only in early talks, so his participation isn't a done deal yet. Should he officially sign on though, he will join a star-studded cast that includes Chris Pine, Zoe Saldana, Zachary Quinto, Simon Pegg, Anton Yelchin, and John Cho.
While Elba may soon be adding another big-name film series to his resume, he's garnering plenty of attention for his roles in smaller dramas as well, particularly Netflix's upcoming Beasts of No Nation.
Written, produced, and directed by Cary Fukunga, Beasts of No Nation stars Elba as the commander of a unit of mercenary fighters that takes in a young boy after he loses his family in the civil war taking over a West African country. After taking the child under his wing, the commander then begins the process of dehumanizing the boy and turning him into a soldier.
The movie, which was bought by Netflix earlier this month as part of its effort to produce first-rate feature material, is already stirring up major award seasons buzz for the actor, and will reportedly get an Oscar-friendly release date in the fall. In addition to taking on the potentially career-defining lead role, Elba is also set to serve in a producing capacity.
As if juggling big-budget franchises and a potential award season contender isn't enough of a feat for any actor, that still isn't the end of the high-profile projects Elba has coming up. The star is attached to co-star with Benicio Del Toro, Al Pacino, Robert Pattinson, and James Franco in Harmony Korine's The Trap, a revenge tale set against the backdrop of the Miami music scene. The film will feature Elba as a gangster rap artist at the top of his career, who is about to enjoy a triumphant night at the Grammy Awards, when the best friend he betrayed years ago is suddenly released from prison. With Korine's works garnering increased attention since the 2013 indie hit Spring Breakers, the role could mark another big on-screen moment for the actor.
With so many varied, notable projects on the way, Elba – who is also lending his voice to two upcoming animated flicks, The Jungle Book and Finding Dory – is not only proving to be one of the busiest actors in Hollywood, but one of the most accomplished as well. Whether starring in a blockbuster sci-fi adventure or an independent music-driven drama, the actor has made it clear he can pretty much do it all.
Avengers: Age of Ultron will hit theaters on May 1. Beasts of No Nation is expected to premiere later this year, while Star Trek 3 and The Trap are both scheduled for 2016.
More from Entertainment Cheat Sheet:
Want more great content like this? Sign up here to receive the best of Cheat Sheet delivered daily. No spam; just tailored content straight to your inbox.