How Kylie Jenner Helped Instagram and YouTube Star, Rickey Thompson, Rise to Digital Stardom
Rickey Thompson has gained 1.2 million subscribers on YouTube for telling real stories through humor and honesty. The 23-year-old North Carolina native has made a name for himself for being real and relatable, and makes no apologies for it. He's joined the growing list of celebrities who use social media as the platform to turn their dreams into reality. He was first introduced to the digital world through Vine but has since turned his online persona into a growing brand and it all became possible with one shade from Kylie Jenner.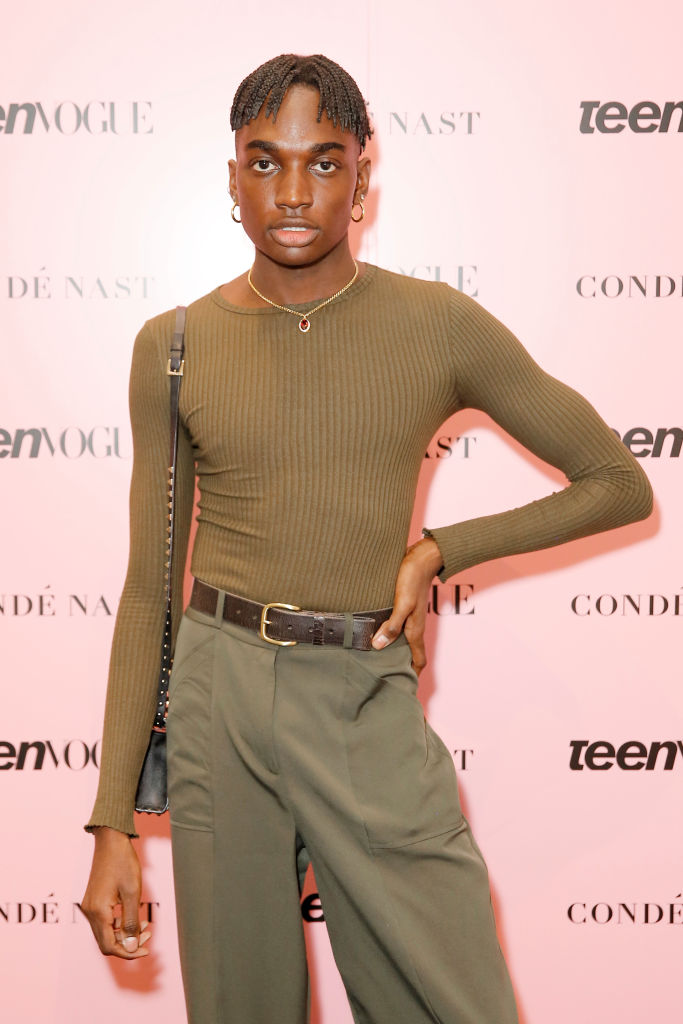 Rickey Thompson never saw fame in his future
Thompson may be a huge influencer now but his experience growing up as an openly gay teenager in North Carolina left the popular social media star feeling less than accepted. In an April 2019 interview with The New York Times, Thompson says that he was bullied. "People would say, "You're so annoying," and pick on me for how I looked," he recalled.
Thompson focused on theater to get him through tough times in high school. He performed in many high school productions. In hindsight, his work in school plays prepared him for the work he's doing now online.
With his newfound fame, Thompson encourages people who are ostracized to stay true to who they are. "When I look back, I wish I could tell myself not to change myself," he says. "You will be loved for being yourself. Always keep your head up."
Being true to himself has paid off. He left North Carolina a few years ago and now lives in Los Angeles where he creates his YouTube and Instagram content and is focusing on pursuing his dream of acting.
Rickey Thompson first gained national notoriety when Kylie Jenner shared one of his Vine videos
Before Instagram and YouTube became his performance outlet, Thompson posted short comedy clips to the now-defunct social media platform, Vine. Friends knew of his knack for comedy and drama and encouraged him to join the social media site. He shared his first video in 2013 when he was just 17 years old.
Less than a year later, he caught the attention of the future billionaire, Kylie Jenner. The Kardashian's baby sister shared one of Thompson's videos and his success was almost instant. He recalled the moment in his interview with The New York Times.
"I was in class looking at my phone secretly, and I freaked out because I was getting many notifications," Thompson said. Out of nowhere, the once self-identified "shy" kid was the most popular kid in school.
Vine shut down in 2016, leaving Thompson uncertain about his social media fame. At the time of Vine's end, he amassed over 2.5 million followers and was nervous that he'd never regain that amount of fans. He tried posting videos on YouTube but soon realized long-form videos lost the interest of his core fans.
When Instagram introduced video posting options, he used both platforms to capture his old audience and also expand with longer pieces. He gives motivational rants, dance performances and the inside scoop on fashion on his videos.
What is Rickey Thompson doing now?
Thompson is known for his tagline of staying "booked and busy." According to his managers, Amanda Bodenstein and Gon Carpel, he "makes a comfortable living doing promotional posts, acting, making appearances and with creative collaborations."
Thompson was recently featured in a campaign for Calvin Klein. In an announcement on his Instagram account, he wrote, "I am so honored to be a part of the #MYCALVINS #IRL campaignthis right here is a dream come true!"
In May 2016, Thompson took home the Instagrammer of the Year Award at the Shorty Awards. He was also nominated for a People's Choice Award this year.
He's been seen with some of the top celebrities, including Adele and Mariah Carey. Thompson also travels often. While at home in LA, he works on his acting in hopes of landing a role.