How Involved Will Monica Lewinsky Be in 'Impeachment: American Crime Story'?
American Crime Story has covered the trial of O.J. Simpson and the murder of Gianni Versace. The third season will cover the impeachment of Bill Clinton and the women who were embroiled in it: affairs Paula Jones, Linda Tripp, and Monica Lewinsky. Lewinsky herself will be one of the producers of American Crime Story: Impeachment. 
FX announced the third season today as FX chairman John Landgraf spoke to the Television Critics Association. Impeachment: American Crime Story will premiere Sunday, September 27, 2020. Here's what we know about Monica Lewinsky's involvement so far.
'Impeachment: American Crime Story' must be good if Monica Lewinsky wants to relive it
The Kenneth Starr report and investigation of his affairs put Monica Lewinsky on blast when she was just a White House intern. Saturday Night Live was making fun of her stained dress and others were even less kind. For Lewinsky to join Impeachment: American Crime Story, it must be worth reliving a painful time for her.
"What brought it back around was really Sarah Burgess's reinterpretation of the material through the prism of these women, not just Monica but Linda Tripp," Landgraf said. "I think the fact that Monica herself wants to be involved in it, we're talking about obviously a period of her life that was as traumatic as you could possibly imagine, maybe tells you something about the quality of the material and the vibrancy of the script."
Beanie Feldstein will play Monica Lewinsky in 'Impeachment: American Crime Story'
The Booksmart star is going to play Monica Lewinsky in Impeachment: American Crime Story. Feldstein has gotten to show her gift for comedy and this will be a great chance to show her dramatic side. Lewinsky probably couldn't have imagined better casting, but Feldstein was cast before she signed on to produce so it's a fortuitous coincidence.
"I can tell you that both deals were being done simultaneously," Landgraf said. "I think Beanie's was done actually before we closed Monica's, but whether Monica Lewinsky was aware of that deal, only Ryan Murphy would know the answer to that."
FX is on Monica Lewinsky's side
Since the Harvey Weinstein expose in 2017 led to people worldwide discovering the MeToo movement, the world has been re-evaluating events of the past. People have reconsidered the '90s media coverage of Monica Lewinsky and reporters have asked Bill Clinton to apologize to her. FX is impressed with Lewinsky today and happy to have her on board Impeachment: American Crime Story.
"I find Monica Lewinsky extremely impressive," Landgraf said. "I find the way that she's risen from the kind of early trauma that frankly could have buckled anyone, could have driven me to my knees and down to the ground. And she's come back. I don't know if you guys have heard or read some of her more recent commentaries. There's a really wonderful Ted Talk."
It's not too late to believe Monica Lewinsky
Monica Lewinsky spent many decades as at best the butt of jokes and at worst a pariah blamed for threatening the Clinton marriage. It is unfortunate that it took so long for the world to take a more compassionate view of Lewinsky's circumstances. Perhaps it took the producers of Impeachment: American Crime Story.
"The producers – Brad Simpsons, Nina Jacobson and Ryan Murphy – really stayed focused on their belief that there was something worth making there," Landgraf said. "It's really because of Sarah Burgess. Sarah Burgess is a really, really gifted, talented playwright. She's receiving a lot of deserved acclaim right now, comes from a younger female point of view, a feminist point of view."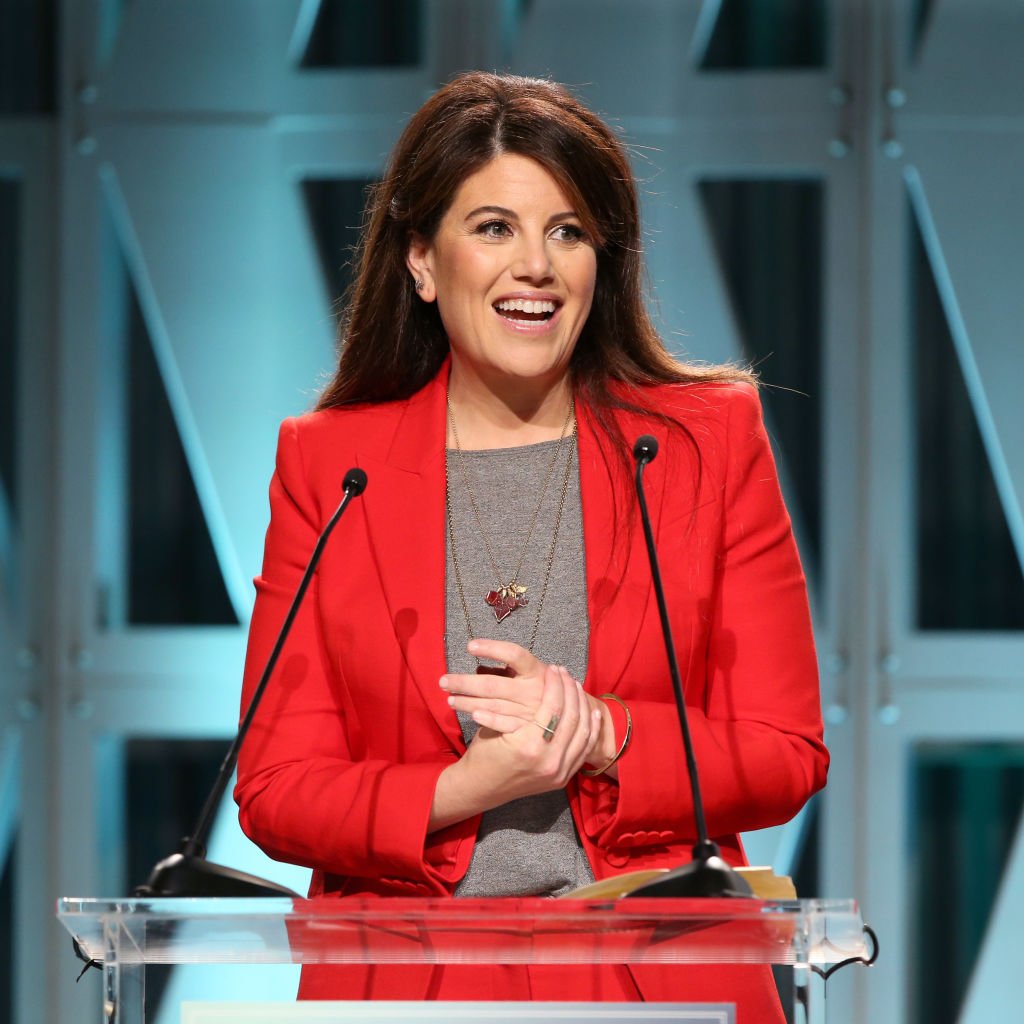 We'll get to see Burgess's take on Impeachment: American Crime Story next year, but it was enough to not only make Lewinsky sign off on it but want to produce the miniseries.
"I think if you went back and saw the way that that story was covered at the time, you will see that the way we perceive many aspects of particularly the women, the female characters that played a role in that story has really been transformed by the ensuing history, by a period of time, the MeToo movement, by all those things," Landgraf said.
Hillary and Bill Clinton will not be involved in 'Impeachment: American Crime Story'
As President of the United States and a media personality after his administration, Bill Clinton has had years to tell his side of the story. As First Lady and later Secretary of State, Hillary Clinton has too. FX is committed to focusing on Monica Lewinsky this time, with no involvement from the Clintons.
"Not as far as I know," Landgraf said. "I won't be reaching out to them."