How Irina Shayk Reacted To Bradley Cooper's Oscar Performance With Lady Gaga
Long before Sunday night's Academy Awards took place, the internet had been buzzing with rumors about Bradley Cooper and Lady Gaga secretly being in love and wanting to start a real-life romance. So when it came time for their big Oscars performance all eyes were on them and Cooper's girlfriend, Irina Shayk, who was seated in the first row.
The camera did not cut to Shayk during the number but video inside the
Dolby Theatre caught exactly how she reacted following the performance.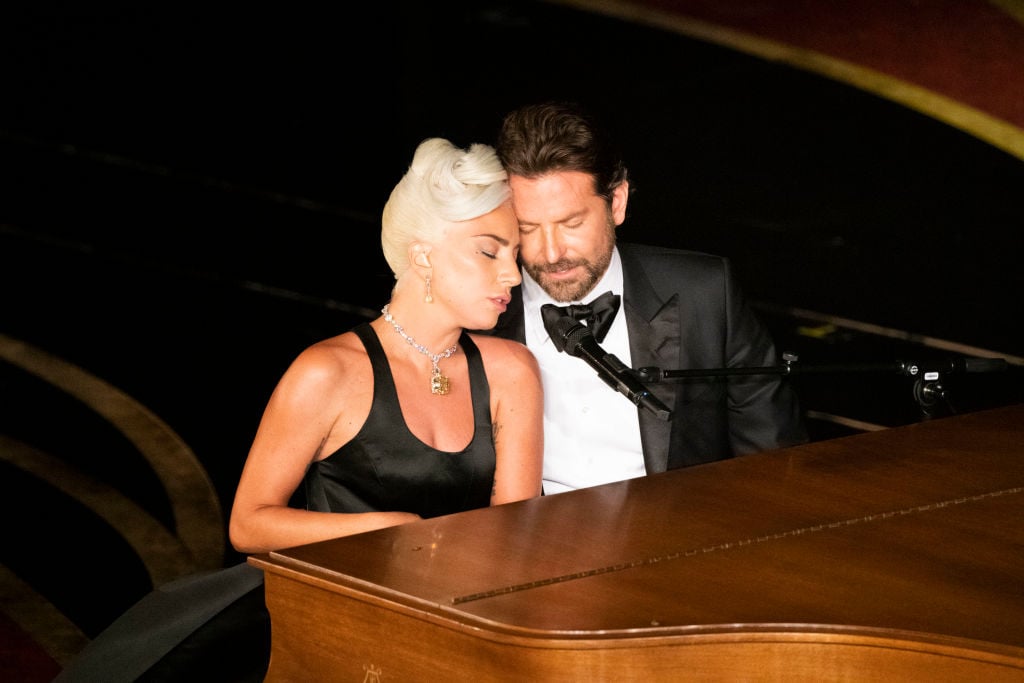 What fans thought of the intimate duet
The A Star is Born actors delivered the performance of the night as they sang "Shallow" together onstage and had just as much chemistry as they did in the film.
The pair stared into each other's eyes as they belted out the tune and at the end of the song, Cooper sat down at the piano next to his co-star and got cheek to cheek with her for the final notes. The loving look they gave each other at the end had fans thinking they were going to kiss onstage right there in front of Shayk.
Of course that didn't happen but Twitter users still couldn't help themselves and continued to post about the supposed blossoming romance between the two.
The big question immediately following the performance though was what Shayk thought of it.
How Shayk reacted to their performance
A guest inside the theater caught the Russian supermodel's reaction and noted that she was one of the first people to give a standing ovation.
Yep as soon as the song wrapped Shayk, who has a daughter with Cooper, was on her feet applauding Gaga and her boyfriend of four years. Therefore, she clearly understands that they don't have a thing for each other. Sure, they were very convincing in A Star is Born but Shayk obviously didn't see it as anything more than just very good acting.
Need more proof about that? Well, look no further than the shot of her reaction after Gaga won the award for Best Original Song.
Do Gaga and Shayk get along?
Another shot inside the auditorium showed the two women hugging as Gaga returned to her seat.

In her acceptance speech the "Poker Face" artist said, "Bradley, there is not a single person on the planet that could've sang this song with me but you. Thank you for believing in us. Thank you so much."
So to sum it up, Lady Gaga is grateful she got to work with Cooper and they are good friends and now we know that the singer is also friends with Shayk as well.
Read more: How Long Have Bradley Cooper and Irina Shayk Been Together and Who Did the Actor Date Before Her?
Check out The Cheat Sheet on Facebook!