How Is 'Blue Bloods' Star Bridget Moynahan Still Getting Over Her Breakup With Tom Brady?
The characters on Blue Bloods are so believable sometimes, we often write more about them than the actors portraying the Reagans. Bridget Moynahan is one of the key Reagan family members as Erin. Her role on the show may seem like a relatively stable character, yet Erin has still gone through a nasty divorce and experienced some life-threatening situations.
Moynahan hasn't had quite as much drama as Erin, even if she went through a contentious split with football star Tom Brady. They were together (unmarried) for only two years from 2004-2006. Some reports suggest she's still getting over their breakup.
According to a recent interview, her breakup with Brady still carries serious psychological baggage from more than Brady's actions.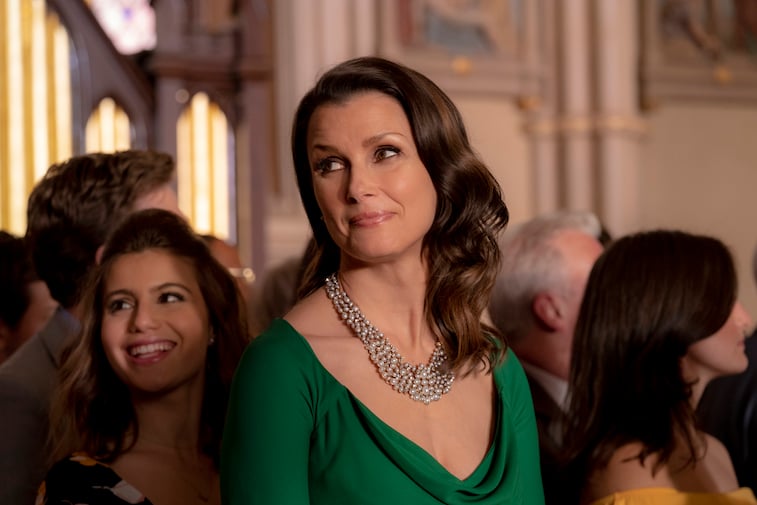 Do you remember all the tabloid drama about their 2006 breakup?
A few might suggest after 13 years, no one should still be holding emotional feelings from a divorce. When you go back in time and look at the media mess it created, you might think a little differently.
While it's true Moynahan is now happily married to businessman Andrew Frankel, going through such an acrimonious and public breakup can potentially leave lingering psychological scars. It's a bit of a warning tale when those in showbiz decide to start a romantic relationship with someone high-profile.
Despite the argument being celebrities can't find non-famous people to date, you have to wonder if more of them will try to so they avoid potential chaos when breakups occur.
This becomes potentially nastier when you end up pregnant with your significant other.
Moynahan held onto her feelings about the Brady breakup
In Moynahan's new BUILD interview, Harper's Bazaar took a closer look at the feelings she carried for years after she and Brady broke up on less than good terms.
You may remember Moynahan had become pregnant by Brady just prior to their '06 split. Tabloids went crazy at the time, making it on par with what we see and hear about often from the Kardashians just before the obsessions with latter family began.
Due to the paparazzi hounding a pregnant Moynahan at the time, you can imagine how terrifying it must have been being in her position. Having Brady running off with Gisele Bündchen then didn't help matters either.
We've also learned from Moynahan she thinks the paparazzi basically stole this part of her life away due to the attempted psychological abuse. It's yet another head-shaking examination of how horrible the paparazzi can become in torturing celebrities to a point where they're essentially haunted for life.
Writing a book as a form of therapy
In the years since, Moynahan has gradually found more peace, including co-parenting her child with Brady without acrimony. Nevertheless, it had to take the writing of a book to place that breakup in the proper psychological context.
The above book was a compilation of 40 stories about women and their most favorite pair of shoes they've owned. Only during the writing of the book did Moynahan come to terms with her issues.
Above all, though, it's clear the paparazzi were the real problem between 2006-2007. Plus, it's too bad Moynahan didn't seek some therapy. Perhaps she did but just never talks about it to the media.
What no one wants to see is a repeat of a similar situation, no matter if history repeats itself in Hollywood.
Talking it out around the dinner table
Considering Moynahan's Erin (Frank Reagan's daughter) joins the Reagan family around the dinner table in each episode of Blue Bloods, it's worth pondering if married Moynahan does the same in real life nowadays.
Talking out feelings around the table with your family is arguably the best thing that any celebrity going through life issues could do. Let's call this the best kind of therapy without having to pay a therapist by the hour.