How Is 'Dating Around' Filmed?
Netflix's new reality dating show, Dating Around, takes a diversified and understated approach to the world of reality TV. Everyday people – divorced, gay, straight, old, young – go on everyday dates and hope to discover a connection.
If you're looking for "Bachelor-esque" helicopter rides over the city and midnight dance numbers atop the Eiffel Tower, kindly look elsewhere. Dating Around provides a revealing glimpse into the modern dating world – one that is fraught with social media influence and a persistent hook-up culture.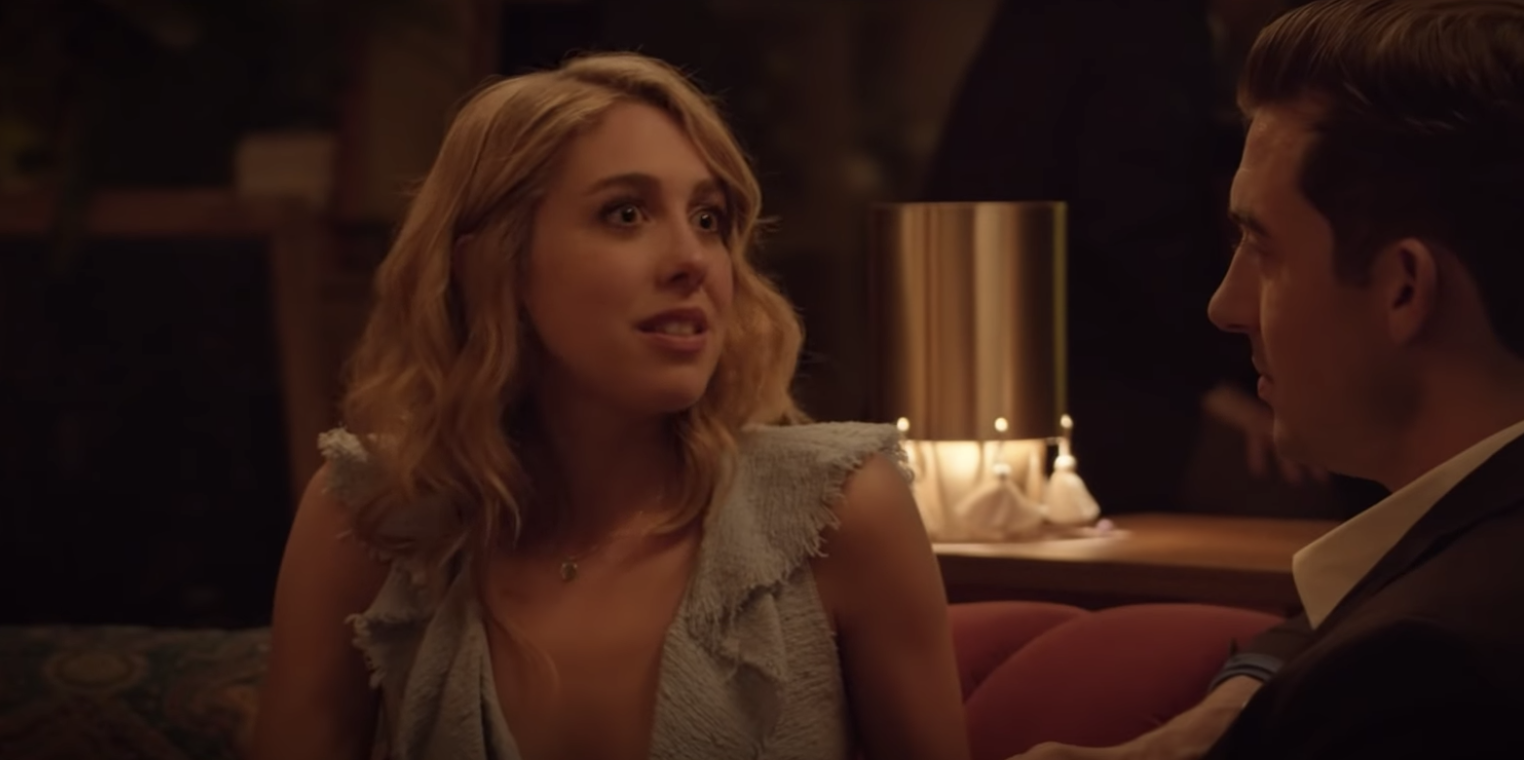 In Dating Around, one person goes on a first-date with five individuals. At the end of each episode, you will see that person choose one of the five for a second date, or walk away, content to keep looking.
While watching Dating Around, it appears that all the dates are co-occurring. One dinner conversation seamlessly transitions into another, and as one glass of wine goes down, someone else seems to pick it back up.
So, how did the creators film this show? How did they cultivate the illusion that all five dates happened on the same night?
The secret behind 'Dating Around:' orchestrated outfits and clever editing

Rossiter, an executive producer on the show, shared some of the not so magical secrets behind Dating Around's convincing illusion. According to Bustle, each episode's star was given five versions of the same outfit for each date; this way, the show could film on separate days without the scenes feeling sloppily spliced together.
Aside from the outfits, it comes down to a lot of skilled editing work. However, the outfit plays a significant role because it aids in a viewer's immediate recognition; since each episode is only a half-hour long, seeing the same guy in the same outfit, as the dates quickly transition, helps audiences keep everything straight.

Why 'Dating Around' is an important show

In Dating Around, the distractions associated with the glamorous dates we often see on television – fancy locales and exciting activities – are amiss. Instead, viewers get to focus on what matters: the dynamic between the two individuals.
From awkward hair twirls and inappropriate comments to outfit tugs and conversations about exes, the show reminds viewers that their dating lives are entirely conventional. Rossiter stated:
"I've had the enormous pleasure in my life to be able to listen to two people on a first date on a daily basis, and I love it. I love hearing what they choose to say to each other, and I love watching them play with their hair, and I love watching them lick their lips, and I love watching them flare their nostrils … and to me, Dating Around is giving other people that opportunity."

According to Bustle
Those behind the show also wanted to bring a diverse cast to Dating Around. The single population is not comprised of straight, young, and successful millennials, so this show offers a needed dose of representation. Rossiter stated:

"Diversity is I'm female, you're male, you're not sure whether you're male or female, I'm 48, you're 21, I have a lot of money, you don't have money … My belief in life is that every person deserves love, and I wanted to go to a place where we could show a bunch of different types of people that deserve love looking for love."


According to Bustle
The creators, to achieve the desired cast, scouted NYC. As opposed to several reality shows, in which participants can sign up online, you had to be found and vetted for this one. Why? The creators wanted individuals who normally wouldn't be drawn to reality TV: people who are looking for love, as opposed to fifteen minutes of fame.