How is Jeannie Gaffigan Doing Now?
Jeannie Gaffigan opened up earlier this month about her diagnosis two years ago with brain cancer. The wife of comedian Jim Gaffigan put the grief and emotion of her experience into words in her memoir, published this month, called When Life Gives You Pears.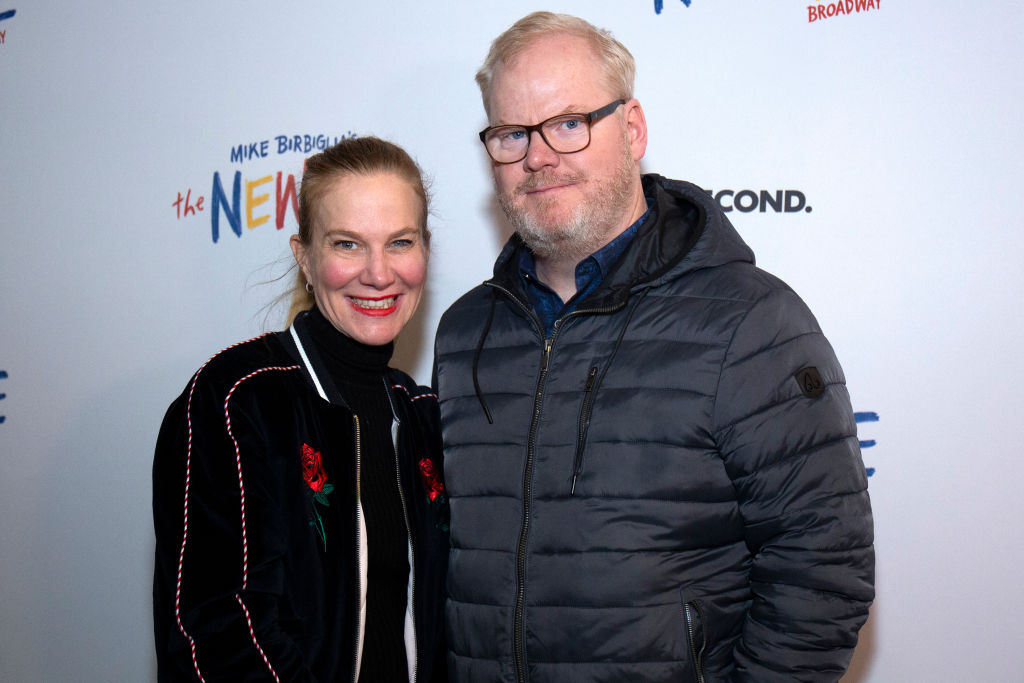 In the book, she documents the incredible shock of learning she had a tumor in her brain, her understandable despair wondering if she was going to live and worrying for her five children with husband Jim Gaffigan.
Find out how the 49-year-old is feeling and how the diagnosis has changed their everyday lives.
'When Life Gives You Pears'
Jeannie gave her book the title When Life Gives You Pears because when she was diagnosed with the brain cancer, her doctor described the tumor as the size of a pear.
She told People this month that she knew she simply wasn't feeling well.
"In retrospect, of course, I knew something wasn't right. It was there."
The 'it' Jeannie was referring to was a 6-cm mass that an MRI showed was the size of a pear on her brain stem.
"It became real when I heard 'tumor' and saw the picture," she recalls. Later she asked her neurosurgeon, "I just have one question, 'Am I going to die?'"
How her husband, Jim Gaffigan, helped their family through this crisis
Jeannie was eventually given the great news that her tumor was operable. Until that point, her husband and family were as shocked and unprepared as she was, hoping and praying for the best.
Once they were given the good news that it was operable, Jeannie related to NPR, her husband turned on his signature humor that carried her through the pain. She needed it, because once the entire tumor was removed, it, unfortunately, caused nerve damage that left her unable to swallow anything, including water, and she developed pneumonia that led to a three-week stay in the hospital.
"…when he realized that he was not going to be a widower, he just was my personal comedy concierge. He would wash my hair. He turned into the – you know, this very "Steel Magnolias" gossipy salon owner who has been divorced five times. And this kind of thing showed me…my marriage to Jim was designed at the beginning of time."
How Jeannie is doing now
Jeannie shared with Health last year, "I kind of wish that I had paid more attention to my own health, rather than just taking care of everyone else. And taking care of myself a little better, so I could've perhaps avoided the complications of the surgery."
She is doing well, thriving, and grateful. As she told NPR, "I thank the tumor. Thank you, tumor, for showing me how wonderful life is. For giving me gratitude for every sip of water I take."
Her husband, Jim, posted a commentary on the CBS Sunday Morning website last month. "So, what does a mother of five young children who survived a pear-shaped brain tumor do when she finally gets back on her feet and finally can actually eat?"
"Well, my Jeannie wrote a book about that experience…She also started a youth group organization, the Imagine Society, that combines youth groups throughout the city….our family still has its [executive producer]."
Read more: Alex Trebek: Managing Depression After a Cancer Diagnosis