How Is Jenelle Evans from 'Teen Mom' Always in Trouble?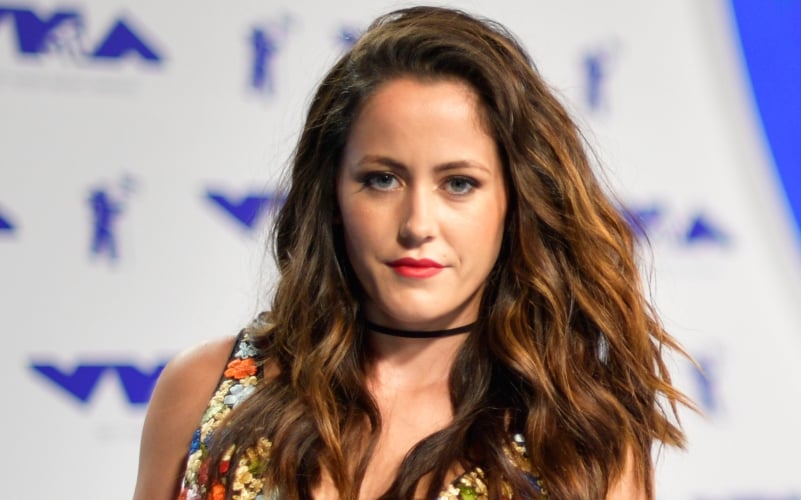 If it looks to you as if 'Teen Mom' Jenelle Evans is always in trouble, you're not imagining things. It's hard to surf the Internet without coming across published reports of Evans' numerous scrapes with the law. Why can't she stay out of trouble? Here's what we found out.
'Teen Mom' catastrophes
Personal and legal troubles involving cast members of Teen Mom and its derivative shows date back to the inception of the franchise. Teen Mom OG alumnus Ryan Edwards was arrested more than once in 2018. Both times, he bailed out of jail, but he may not be so lucky after a January 2019 arrest for theft and possession in Hamilton County, Tennessee.
Another star of Teen Mom OG is no angel, either. The first time Amber Portwood was arrested, it was for attacking a castmate as cameras rolled. Despite being handcuffed and booked at least twice more, Portwood's police record is nowhere near as complicated as Evans' rap sheet.
How many times has Jenelle Evans been in trouble?
People who know her say that the mother of three has been in one sort of trouble or another trouble for as long as anyone can remember. In fact, Evans has been arrested more times than anyone else who's ever appeared on any version of Teen Mom.
The first time she got in big trouble with the law was in 2011 when she was simultaneously charged with breaking and entering as well as paraphernalia possession. Within months of that arrest, she was charged with attacking a woman she perceived as a romantic rival. Since that time, the North Carolina native has been arrested again and again on charges of cyberstalking, disturbing the peace, and probation violation.
A recent Washington Post article offered an outline of Evan's numerous legal woes, including her long-standing custody battle with her own mom, Barbara Evans. The pair have argued -often to the point of screaming- over Jenelle's son, Jace.
Rap sheet a mile long
When Evans was taken into custody for driving without a license in South Carolina in 2015, it was her 11th run-in with the law in fewer than five years.
In February 2015, E! News confirmed the arrest, reporting that the then-23-year-old Evans was booked into the J. Reuben Long Detention Center in Myrtle Beach at approximately 2 p.m. A spokesperson for the South Carolina Highway Patrol explained, "It was a traffic stop but then it was determined that she was driving with an invalid driver's license."
Drama, drama, drama
Even when she's not being cuffed and arrested, Evans can't seem to keep herself out of exceedingly dramatic situations.
Evans, who now goes by the name Jenelle Eason, is the mom of three kids by as many baby daddies. Her eldest son, Jace Vahn Evans, was born August 6, 2009. He is the child of her first ex-bf, Andrew Lewis, whom she dated from 2006 to 2009.
In December 2012, Evans married Courtland Rogers, but she terminated a pregnancy and divorced him about a month later, according to her bio at IMDB. Evans' second son, Kaiser Orion Griffith, was born June 30, 2014 while she was engaged to Nathan Griffith. The pair never married.
In 2017, Evans married David Eason in an outdoor ceremony after a relatively brief engagement. Two years later, the couple share parenting duties of their daughter, Ensley Jolie Eason, who made her arrival into Jenelle's always-exciting life on January 24, 2017.
Married motherhood does not equal a drama-free life for Jenelle
Before the last calendar page of 2017 was flipped, Evans managed to get into a very public Twitter feud with Kailyn Lowry. So, has she stayed out of trouble since marrying Eason? Hardly.
As 2018 unfolded, Evans-Eason changed her relationship status on Facebook and unfollowed her husband on Twitter and other social media accounts. As you are well aware, that's a huge dis in the 21st century. Does it mean that Mrs. Eason is about to make her personal life a public scene yet again? It's a pretty sure bet she will. Drama seems to be what she does best.