How Is Jennifer Aniston Moving On From Her Marriages?
Some people who've had the marriage failures of Jennifer Aniston would perhaps fold and give up on life based merely on conformity of what a woman is expected to do.
Aniston is, fortunately, more astute about marriage in not letting it break her life. In a time when more women in America are deciding to not jump into marriage right away, no doubt Aniston is a true hero.
The better news is Aniston is having a very good life without marriage, not including continual popularity and support from fans to do a Friends reunion. Not that she needs to do such a reunion to stay in the limelight.
Take a minute to see what Aniston is doing to enjoy her life away from her prior relationships, including reigniting friendship with that guy named Brad.
Aniston's fellow co-stars from 'Friends' have encouraged her to date again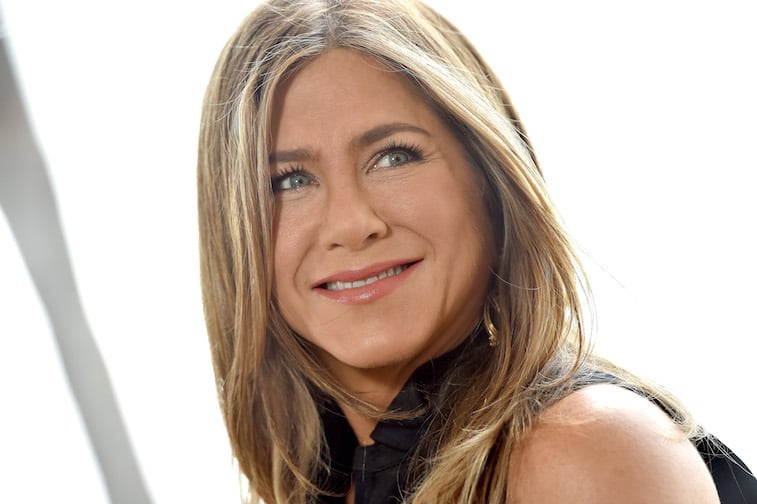 One of the real greatest revelations Friends fans should know is Aniston is super close with her fellow co-stars, at least the women. She, Courteney Cox, and Lisa Kudrow see one another regularly and give one another mutual support. Of course, this keeps adding fuel to the Friends reunion fire, despite the guys continually bowing out.
Even though Kudrow and Cox are in happy marriages, they've encouraged Aniston to re-enter the dating arena. And so Aniston has, according to reports from ETOnline.
No doubt it isn't easy only six months after dissolving her marriage to Justin Theroux. To prove Aniston holds no grudges with exes, though, the ETOnline report says she and Theroux recently reunited to mourn the passing of their dog they had together while married.
This tells you a lot about Aniston's frame of mind about life and not letting curve balls bring you down. It's also no doubt part of her health regimen she's known to uphold.
It's a good bet Aniston is the healthiest celebrity in the world
Anyone who reads about Aniston often knows she's developed a personal self-care program to keep her looking 25 years younger than she really is. Much of this involves a strict program of exercise and eating healthy. Her physical training system alone involves working out for 90 minutes seven days a week.
No wonder she still looks exactly as she did in her Friends years at the celebrated age of 50. Having a program like this also likely helps her mental health, though her friendships nurture this further.
We have to wonder how well she'd cope in Hollywood without the support of her Friends co-stars and other close people in her inner circle. In Hollywood, it's rare for a superstar to have healthy friendships like this when already surrounded by a group of handlers.
Plus, it no doubt helps Aniston to know she's one of the most beloved celebrities around. Offers for projects continue to roll in, and she's taking on some very interesting things.
Aniston's involvement with Netflix and Apple
While Aniston continues to work, most of her acting attention has been in signing with Netflix to do specialized movies. We recently tried to crack the code of why Murder Mystery (with co-star Adam Sandler) was so popular on Netflix.
Well, it was obvious: Jennifer Aniston makes everything better, no matter the script quality or her co-star.
She's also had solo efforts on Netflix recently like the critically-acclaimed movie Dumplin'. Later this year, she'll be co-starring in Apple TV's big series project The Morning Show, telling behind-the-scenes stories of what goes on in producing a morning show on cable news.
Let's hope she appears on the big screen again as well, something she could easily win an Oscar for if she finds the right drama. Of course, many want her to act with Brad Pitt, her former husband who she so happens to be friends with again.
Aniston is clearly a woman who holds no grudges after realizing she has one of the best and most sane lives in Hollywood without kids in tow.